ACFA E-Newsletter
16 April 2021
NSW pair launch sugar cane plastic option
16 April 2021 | Victor Harbor Times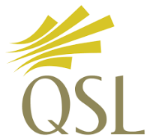 QSL Pool Prices, Shared Pool Values & Advances:
Sugar cane could be the answer to Australia's enormous plastic pollution problem, a pair of Sydney-based entrepreneurs say.
About 70 billion pieces of soft "scrunchable" plastics are used in Australia each year, many of which are food packaging.

Very little is recycled and much of it ends up in landfills or the ocean.
That's a problem Grounded Packaging set out to solve, by creating a food packaging alternative that works like plastic but without any of the harmful impacts to the environment. More...
Soil health the key to reducing fertiliser rates
13 April 2021 | Queensland Country Life
When it comes to soil, the O'Kane brothers like theirs as soft and crumbly as cottage cheese.
It's a strictly gorgonzola-free zone at Chris and Michael O'Kane's sugar cane farm in Tully, where they are changing the soil's structure and its crop-growing potential. More...
First Australian sugarcane crops were actually grown in Port Macquarie
14 April 2021 | ABC
Dotted with shops, restaurants and high-rise apartments, it's hard to imagine the centre of Port Macquarie's CBD on the New South Wales Mid North Coast is where the first commercial sugarcane crops were grown in Australia.

President of the Port Macquarie Historical Society Clive Smith said before the plant found its home in Northern New South Wales and Queensland, European settlers believed Port Macquarie could be the perfect area for sugarcane production thanks to its relatively warm climate and easy access to a river system. More...
We can't afford to be the frog waiting to boil
12 April 2021 | Queensland Country Life
There's an urban legend that says if a frog is put in tepid water which is then brought to a boil slowly, it will not perceive the danger and will be cooked to death.
The legend works as a handy metaphor, describing the inability or unwillingness of people to react to or be aware of sinister threats that arise gradually rather than suddenly. It's a metaphor commonly used to explain our response to climate change and global warming. More...
Webinars sow seeds of agritourism
14 April 2021 | QFF
From sunflower fields and wine regions, to providores and farm stay accommodation, regional and rural Queensland is abounding with authentic agritourism experiences. Food, fibre and foliage experiences are being increasingly sought after as consumers desire to better understand where their produce comes from, learn how it is created and experience the ultimate in low food miles. Fast becoming an important sector of the Queensland economy and estimated to be worth around $5 billion to the state economy by 2030, agritourism is providing direct and indirect benefits to the state's agribusinesses and regional economies. More...
Rural land values confidence continues
7 April 2021 | QFF
Queensland's Valuer-General recently handed down the annual statutory land valuations for 25 local government areas, comprising 261,000 landholders across the state including 14,879 rural properties. While Queensland's property market has been influenced by a variety of factors, there are continued signs of strength, particularly in regional areas. More...
NFF says to report wage theft in horticulture
14 April 2021 | Farm Online
The National Farmers' Federation is urging horticulture workers who believe they have been underpaid to report their experience to the relevant authority.
It's also tagged the release of Unions NSW report into farm pay rates as a "stunt". More...
Australia declared free of major plant disease again but danger is close by
13 April 2021 | Farm Online
Australia is celebrating a major biosecurity victory.
Citrus canker has officially been eradicated from Australia - again.
Outbreaks of this devastating disease have been defeated in Queensland and the Northern Territory at great cost to industry and homeowners. More...

All in on hydrogen, the government backs Towsville as a major renewable hub
14 April 2021 | Queensland County Life
The state government has taken another step in its push to develop a world-leading green hydrogen fuel industry in Queensland after signing an agreement with Australian energy company Origin and the Port of Townsville. More...
Green hydrogen is billed as the new climate friendly fuel in town but will it work?
17 April 2021 | ABC
You may have started hearing the phrase "green hydrogen" and wondered if this clean "fuel of the future" will live up to the hype.
Experts and the big companies funding green hydrogen trials have been wondering the same thing. More...

Bundaberg macadamia processor set for $13.3 million expansion
13 April 2021 | Queensland Country Life
The world's largest macadamia processing company is set for a $13.3 million expansion, creating 40 new jobs in Bundaberg.
Marquis Macadamias' Bundaberg facility is a vertically integrated growing, processing and wholesaling operation, with the company sourcing crop from 180 shareholding growers and 170 non-shareholder growers throughout Australia. More...
GrowAg website fills missing link between ag 'research' and 'development'
12 April 2021 | Farm Online
A new one stop-shop has been launched to turn rural research into commercial opportunities.
The GrowAg website is a centralised platform that showcases Australia's agrifood innovation opportunities, success stories, and a comprehensive database of Australia's current agrifood research projects. More...
Animal 'relax' gene helps plants save water
29 March 2021 | Cosmos
n order to save water, plants might be able to use an animal relaxing gene.
A team of Australian and German researchers, led by Bo Xu of the Australian Research Council (ARC) Centre of Excellence in Plant Energy Biology, found that the GABA molecule, which is usually associated with relaxation in animals, can help the plant control the size of leaf pores to prevent water loss. More...
Lost year? Not for GMOs!
31 March 2021 | Alliance for Science
This month marked one year since the COVID-19 pandemic turned life upside down around the world. The anniversary wasn't exactly a celebratory milestone, but it has prompted many of us to reflect deeply on the events — and lack thereof — of the past 12 months. The one-year mark also sparked endless think pieces about our "lost year" and our changed perception of time. More...
A Good Read: "GM Crops and the Global Divide," by Jennifer Thomson
6 April 2021 | European Scientist
Jennifer Thomson's excellent new book, "GM Crops and the Global Divide" (CSIRO Publishing, 2020), is a highly informed, lucid, and gracious narrative. Able to maintain equanimity in the face of one of the most polemical debates of our time, Thomson, Emeritus Professor of Microbiology at the University of Cape Town, provides a succinct yet detailed overview of the history of genetically modified crops, guiding the reader through the history of molecular genetic engineering, from its beginnings in the 1970s, and concluding with the birth of genome editing. More...
Weekly Rainfall Update
for 7 days to 9 am 13 April 2021
Rainfall Statistics
Week Ending 16 April 2021
 

Town
 Apr
 YTD
 Mossman
 63.6

1150.6

 
Mareeba 
30.2

657.2

Cairns 
 32.4
 

1254.0

Gordonvale
32.4

1254.0

Innisfail
104.0

1875.0

Tully
104.0

1875.0

Ingham
202.6

2234.8

Ayr
59.2

787.0

Proserpine
87.6

800.0

Mackay
127.2

719.2

Bundaberg
36.8

229.4

Maryborough
78.6

359.2

Beenleigh
98.3

692.2

Murwillumbah

148.7

983.2

Ballina
210.2

1090.6

Yamba
105.4

982.2
Barwon River flood transforms tiny border town of Mungindi after drought, COVID and fire
8 April 2021 | ABC
For the past 12 months, Mungindi residents have had little to smile about.
The border town — split between Queensland and New South Wales — lost its only supermarket and butcher in a massive fire last September, compounding weeks of stress over COVID-19 border restrictions that cut the community off from key services. More...
Nation's first drought research hub set up for north NSW and south QLD
13 April 2021 | Queensland Country Life
The first of eight national drought research and resilience hubs has been set up for northern NSW and southern Queensland.
Based out of Toowoomba and run by the University of Southern Queensland, the Drought Resilience Adoption and Innovation Hub will drive the uptake of new technologies and practices, and build collaboration with stakeholders across the region. More...