ACFA E-Newsletter
6 August 2021
Low GI sugar that helps fight obesity, diabetes now a United Nations award winner
6 August 2021 | ABC
Sydney-born scientist David Kannar never thought developing a low GI sugar would see him internationally recognised less than five years later.

After losing his brother to type 2 diabetes in 2016, Dr Kannar was determined to tackle the sugar crisis and improve world health, minimising the likelihood of obesity and diabetes.

"Diabetes has been described as an epidemic affecting 1 in 20 Australians," he said.


"When it touched me directly I was motivated to do more.

"I not only wanted to help him, but the millions of people in Australia and around the world who suffer from diabetes."

He founded the food technology company Nutrition Innovation in 2017, hoping to use his doctorate on a mission to create "healthy sugar". More...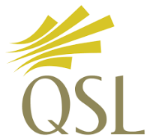 QSL Pool Prices, Shared Pool Values & Advances:
Webinar: Enhanced-efficiency nitrogen fertilisers: Potential benefits and selection of products for sugarcane
9 September 2021 | SRA
To mitigate N loss risks from the conventional urea, many improved N fertiliser formulations known as enhanced-efficiency fertilisers (EEFs) have been developed and tested in various farming systems in the world. Polymer-coated urea (PCU) or controlled-release fertiliser (CRF) can extend N supply for crops after application into soil by controlling N release through an insoluble but permeable coating material, thereby better matching fertiliser N supply with plant N uptake. Coating or impregnating urea with a nitrification inhibitor can suppress the microbial production of nitrate in soil and thus reduce nitrate loss. While EEFs can potentially improve fertiliser N use efficiency by crops and reduce N losses into the environment, they do not always lead to higher yield. Such uncertainty in combination with their higher costs can cause confusion to growers as to whether EEFs should be used or not. More...
FEAT Online – Sugarcane farm economic analysis tool
5 August 2021 | Queensland Agriculture
FEAT Online helps sugarcane growers boost profit by considering what 'on farm' changes might benefit their back pocket. It is free for the Australian sugarcane industry, sign up at https://featonline.com.au.

It has been developed by economists at the Department of Agriculture and Fisheries.

Feral pigs sighting at Gold Coast school sees council crack down on invasive pests
3 August 2021 | ABC
Feral pigs have rarely been sighted on the Gold Coast in recent years, but a bumper breeding season is causing concerns for council and local sugar cane farmers.

"Wild pigs in these kind of numbers, it's been a few decades since this many wild pigs have been sighted. It's absolutely a concern to local agricultural producers in the area." More...

Cane toads used for 1950s pregnancy testing by Australian scientists Louis Tuttle and Bill Horsfall
6 August 2021 | ABC
They are without doubt one of Australia's most obnoxious and noxious pests, but in the decade after World War II, cane toads played an important role in Australian women's pregnancy journeys. More...

Buy local to support Queensland farmers after ag events cancelled
2 August 2021 | QFF
The Queensland Farmers' Federation (QFF) is calling on Queenslanders to rally behind the state's food, fibre and foliage producers and shop locally to support the sector after major agricultural events were cancelled due to the South East Queensland COVID-19 lockdown.

The worsening COVID-19 outbreak led to the cancellation of the weekend's Moreton Bay Food + Wine Festival while the cancellation of the 2021 Royal Queensland Show (Ekka), was announced this morning. More...

Ekka 2021 cancelled as COVID-19 cases rise in QLD
2 August 2021 | Queensland Country Life
The Royal Queensland Show has been officially cancelled after the state recorded another 13 coronavirus cases outside of hotel quarantine.

The announcement was made during the state government's COVID-19 press conference at 10am this morning. More...
AgDay 2021 challenges Australians to choose an #AgVenture
6 August 2021 | NFF
On this year's AgDay, Friday 19 November, the NFF is challenging Australians to consider the career opportunities in agriculture and to embark on an #AgVenture.

"There is a job for everyone in agriculture – whether it's riding the boundary fences of a Top End cattle station or breeding the next breakthrough wheat variety in an inner-city laboratory, Australians really can choose their own #AgVenture," NFF CEO Tony Mahar said. More...
Funding for digital farming
28 July 2021 | QFF
An innovative Internet of Things (IoT) digital farming project will plant smart meters and sensors on farms to grow resilient and profitable agribusinesses after securing funding through the Queensland Government's Agribusiness Digital Solutions Grant Program. More...
Irrigation costs slashed as rebates for horticultural growers commence
6 August 2021 | Queensland Government
The Palaszczuk Government has delivered on another election commitment, with Queensland's horticulture growers now able to access a further 35 per cent rebate on water charges. More...

Week
Mill
Crush (t)
%CSS
Date
STD
Week
STD
1 Aug 2021
Mossman
40,211

1 Aug 2021

Tableland

345,840

14.22
13.81

1 Aug 2021

Mulgrave

345,840

11.38
11.19

1 Aug 2021

South Johnstone

290,791

11.69
11.30
6 Aug 2021
Tully

717,598

13.15
12.57
31 Jul 2021
Victoria

586,489

12.61
12.23
31 Jul 2021
Macknade

272,599

31 Jul 2021
Invicta

1,138,875

15.06
14.09
31 Jul 2021
Pioneer

609,054

14.83
14.09
31 Jul 2021
Kalamia

559,149

14.46
13.71
31 Jul 2021
Inkerman

440,813

14.34
13.45
31 Jul 2021
Proserpine

338,757

14.38
13.87
1 Aug 2021
Mackay

1,349,659

13.79
12.93
31 Jul 2021
Plane Creek

377,599

14.12
13.14
1 Aug 2021
Bundaberg

225,190

13.58
13.14
Isis
Maryborough
Rocky Point
1 Aug 2021
Harwood

144,510

12.14
11.16

1 Aug 2021

Broadwater

196,375

12.38
11.58

1 Aug 2021

Condong

116,674

11.96
11.30
Weekly Rainfall Update
for 7 days to 9 am 3 August 2021
Rainfall Statistics
Week Ending 6 August 2021
 

Town
 Aug
 YTD
 Mossman
 0.0

1294.4

Mareeba 
 0.2
 

790.8

Cairns 
0.8 
 

2230.8

Gordonvale
0.8

2230.8

Innisfail
0.2

4076.0

Tully
0.2

4076.0

Ingham
0.1

2964.2

Ayr
0.0

877.8

Proserpine
0.2

863.6

Mackay
0.2

897.6

Bundaberg
0.2

343.8

Maryborough
0.2

531.0

Beenleigh
0.0

900.7

Murwillumbah

0.0

1255.6

Ballina
6.2

1335.2

Yamba
2.2

1331.6
Crop farmers face new disease pressures as climate changes
5 August 2021 | Science Daily
Climate change will increase the burden of crop diseases in some parts of the world and reduce it in others, new research suggests.

As the planet warms, the impact of crop diseases is likely to fall in tropical areas including Brazil, sub-Saharan Africa, India and Southeast Asia. More...