ACFA E-Newsletter
29 January 2021
Upper Herbert flooding is getting worse for cane growers
19 January 2021 | North Queensland Register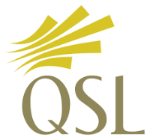 QSL Pool Prices, Shared Pool Values & Advances:
The livelihood of cane growers in the Lower Herbert is taking a hit with floodwater unable to escape due to drainage maintenance issues.
Growers say while flooding in the district was common every wet season, water was taking longer to run off, leaving young cane inundated for days. More...
Federal government no knight in shining armour for Mackay canegrowers
25 January 2021 | North Queensland Register
Federal Transport Minister Michael McCormack last week agreed to "have a look at" traffic safety concerns surrounding the proposed Walkerston Bypass near Mackay.
The Queensland's Department of Transport and Main Roads plan to force cumbersome farm vehicles to cross the planned new bypass via a staggered T-intersection has been of deep concern to local canegrowers and their lobby group, Canegrowers Mackay. More...

Debate about cost of farm machinery repairs moves to Productivity Commission
26 January 2021 | North Queensland Register
The need to provide farmers with a more competitive market for tractor and machinery repairs has been raised in submissions to the Productivity Commission's Right to Repair inquiry.

Farmers have been complaining for some time that agreements between manufacturers and their dealers along with manufacturer warranties limits competition from independent repair and service providers. More...

Call for cane exemption to new cropping land regulation
29 February 2021 | CANEGROWERS
A State Government move to impose a new bureaucratic process on farmers expanding their cropping area along the Queensland coast is unnecessary and duplicates existing regulation on the sugarcane industry.

"Sugarcane growing should be exempt from these proposed new rules in Great Barrier Reef catchments because cane crops are already subject to a raft of regulations governing farm practices," CANEGROWERS CEO Dan Galligan said. More...

Fire News Update: Canegrowers pilot success
January 2021 | DAF
A fire ant treatment partnership encouraging primary producers to treat their own farms has paved the way for future collaborations with industries and the community. Through Canegrowers Rocky Point we worked with 18 cane farmers to treat fire ants across 39 properties in the Coomera area from June-September 2020.
The number of active fire ant nests on these properties reduced from 47 to 9. As part of the pilot we provided two rounds of fire ant bait to enable growers to treat at a time which suited them and in-turn helped decrease the risk of heavy infestation and further spread.
Will hydrogen hit the high notes for farmers?
27 January 2021 | Queensland Farmers' Federation
The Queensland Government released its Hydrogen Industry Strategy in May 2019, outlining its commitment to delivering a sustainable hydrogen industry by 2030 to provide opportunities for domestic users and develop new export markets. The strategy focused on renewable hydrogen or green hydrogen, which is produced by renewable energy or from residual biomass. More...
Outback Queensland town of Hughenden plans economic revival through water projects
25 January 2021 | ABC
The remote Queensland town of Hughenden plans to turn around its declining population and fortunes with irrigated crops, via two schemes to better utilise the region's water.
Hughenden was founded by pastoralists, riding on the sheep's back with a thriving wool industry, but drought, mechanisation and poor commodity prices have halved its population from 2,300 in 1961 to 1,100 today. More...

Palaszczuk government defends water infrastructure commitment
25 January 2021 | Queensland Country Life
The Palaszczuk government continues to defend their water infrastructure commitment to Queenslanders, following mounting pressure from the federal government.
The political mudslinging comes on the back of a key milestone for the Rookwood Weir project, which is expected to boost water security and provide economic opportunities for the region. More...

Scientists aim to breed easier-to-crack macadamias with more nut, less shell
24 January 2021 | ABC
If you've ever risked your fingers while hitting a macadamia with a hammer, you'll know that the nuts can be tough to crack, yielding a small but tasty kernel inside.

Some of Australia's brightest horticultural minds are trying to change that by selectively breeding for macadamias with thinner shells, larger kernels and tougher exterior husks to protect the nuts from birds and insects. More...

Pick of the Crop program to kick off in Bundaberg
26 January 2021 | Farm Online
Queensland school children will get a better appreciation for vegetables, fruit and nuts through a new program set for term one this year. Health and Wellbeing Queensland's Pick of the Crop program was launched in Bundaberg last December with growers joining forces with schools to get kids eating more fresh produce. More...
Banana waste technology begins to bear fruit for Aussie company
28 January 2021 | Farm Online
A Publicly-listed company that has spent more than two decades perfecting its system of turning banana plantation waste into wood and paper products says it has proven the profitability of the technology and is preparing for a global expansion. More...
Weekly Rainfall Update
for 7 days to 9 am 26 January 2021
Rainfall Statistics
Week Ending 29 January 2021
 

Town
Jan
 YTD
 Mossman

683.6

683.6

Mareeba 

393.0

393.0

Cairns 

589.6

 

589.6

Gordonvale

589.6

589.6

Innisfail

841.4

841.4

Tully

845.2

845.2

Ingham

831.3

831.3

Ayr

433.6




433.6

Proserpine

401.6

401.6

Mackay

308.8

308.8

Bundaberg

37.0

37.0

Maryborough

52.2

52.2

Beenleigh

92.9

92.9

Murwillumbah

162.8

162.8

Ballina

117.8

117.8

Yamba

114.2

114.2
Severe weather warning for Gulf as cyclone warning cancelled
27 January 2021 | Queensland Country Life
A tropical cyclone watch for Gulf communities has been cancelled after a low pressure system moved over land on the western Cape York Peninsula on Wednesday morning. More...
How heatwaves and drought combine to produce the perfect firestorm
29 January 2021 | The Conversation
Email Twitter5 Facebook LinkedIn PrintLong heatwaves during entrenched drought often trigger fears of bushfire. It's easy to imagine rolling days of hot, dry weather desiccating leaves, bark and twigs, transforming them into a potent fuel. More...