ACFA E-Newsletter
24 June 2021
Clash over free speech and climate change
23 June 2021 | ABC
Supporters of controversial physicist Peter Ridd have packed the High Court to hear a case between Dr Ridd and Queensland's James Cook University.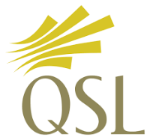 QSL Pool Prices, Shared Pool Values & Advances:
Among the group who turned out to support Dr Ridd were other climate change sceptics, and students and academics worried about the implications his dismissal could have on academic freedom more generally. More...
Farmers weigh in on Right to Repair draft report
23 June 2021 | North Queensland Register
Access to diagnostic software and improving the warranty process have been flagged as two issues farmers hope to see addressed during the federal government's review of Right to Repair.

Queensland farmers have raised the concerns in response to the Productivity Commission's Right to Repair draft report, which was released earlier this month.

Cane farmer and contractor Vince Russo said tightening up the warranties and claims process was his biggest concern.

Mr Russo farms 460 hectares at Trebonne, west of Ingham, and said they have a range of gear from farming to harvesting and laser levelling equipment.

The review was an opportunity to make the process far clearer and easier to deal with in terms of negotiating warranty repairs. More...

Big wins for wine, rice and sugar in UK trade deal
22 June 2021 | Farm Online
It's hard to find an agricultural commodity that hasn't applauded Australia's free-trade agreement with the United Kingdom, with rice, wine and sugar growers all celebrating.

SunRice Chairman Laurie Arthur said although previous FTAs had failed to benefit rice in any meaningful way, the new deal delivered the "most significant market access" of any previous agreement. More...

Federal government commits $5.6 million to reach reef targets in the Murray and Mossman catchments
22 June 2021 | North Queensland Register
The Mossman and Murray river catchments are on course to meet their reef water quality targets with a new $5.6 million investment announced by the federal government.

The multi-million dollar investment will build on previous water quality initiatives and support farmers with land management practice changes to reduce runoff of nutrients, sediment and pesticides. More...

Great Barrier Reef still at risk despite huge spend to improve water quality runoff
25 June 2021 | ABC
Reef scientists say water quality programs have not achieved sufficient improvements for the Great Barrier Reef (GBR), as UNESCO indicates an intention to list the Queensland World Heritage site as 'in danger' at a meeting in China next month.
Billions of dollars have been earmarked in Reef spending programs in the coming decades, but adjunct research fellow with the ARC Centre for Coral Reef Excellence, Jon Day said key local and international factors were not being addressed by the Reef 2050 plan designed to protect the unique ecosystem. More...
Bundaberg growers on the Burnett sub-scheme face "historically low" announced allocations from July
23 June 2021 | Queensland Country Life
The drought continues to put significant pressures on cropping businesses in the Wide Bay-Burnett region, with growers now facing 'historically low' announced allocations from July 1.

Significant rainfall has avoided the region with fears the region's major water source, Paradise Dam, could run out of water following the state government's decision to lower its wall by 50 per cent. More...

Why It's Taking so Long for Lego to Make Bricks From Recycled Plastic
24 June 2021 | Gizmodo
Recycling isn't the end-all solution to our over-consumption of the planet's resources, and the process comes with its own challenges and drawbacks, but generally, re-using discarded materials and turning them into something useful again is a step in the right direction. Today, Lego revealed its first brick made from recycled plastic; a prototype that won't be showing up in official sets for a long time, but why is it taking so long to create a recycled Lego brick? More...
Running the numbers on Queensland agriculture
23 June 2021 | QFF
With the Queensland 2021-22 State Budget handed down last week, it is difficult not to be consumed by the sector's headline numbers. But what do they tell us?

According to the Department of Agriculture and Fisheries' Data Farm, in the 2019-20 financial year the Queensland agriculture sector, including gross value of production and value-added production, was worth $18.01 billion to the state economy. Comparatively, it is estimated the sector's value has increased and will be worth around $18.33 billion this financial year – although $1 billion less than the 2016-17 peak. More...
Smart future for agriculture research in Central Queensland
26 June 2021 | Queensland Government
Central Queensland will be a major hub for agricultural research as part of the Palaszczuk Government's COVID-19 Economic Recovery Plan.
Minister for Agricultural Industry Development and Fisheries and Minister for Rural Communities Mark Furner said the Department of Agriculture and Fisheries' (DAF) Emerald Research Facility would be redeveloped into the Central Queensland Smart Cropping Centre. More...
New ag visa must drive productivity
22 June 2021 | North Queensland Register
After years of advocacy Growcom has welcomed the recent announcement by Agriculture Minister David Littleproud of a new visa designed to address the seasonal labour needs of the horticulture sector.

COVID-19 has only made the case for a dedicated seasonal labour visa stronger and the current shortage of workers has created an opportunity to reform the industry's workforce to deliver overdue productivity gains. More...
Bromadiolone poison to control mouse plague rejected for use by APVMA
24 June 2021 | ABC
An application to use controversial poison bromadiolone to fight NSW's relentless mouse plague has been knocked back.

In May, the NSW government made an urgent application for the poison to be made available for perimeter baiting. More...

Nationals push major basin plan changes
23 June 2021 | Farm Online
Nationals emboldened by the return as leader of Barnaby Joyce will push for major changes to the Murray-Darling Basin Plan.

The Nationals have launched an audacious bid to dramatically shake up the Murray-Darling Basin Plan with a new push to scrap 450 gigalitres of water earmarked for the environment. More...
N-Drip irrigation system yields impressive cotton results
25 June 2021 | Queensland Country Life
The application of a gravity-powered, micro-irrigation system to the cotton industry may make some skeptical, but the proof of its effectiveness is in the bales.
Week
Mill
Crush (t)
%CSS
Date
STD
Week
STD
20 June 2021
Mossman
3,427
20 June 2021
Tableland

76,440

13.89
13.15
20 June 2021
Mulgrave

48,370

11.03
11.03
South Johnstone
25 June 2021
Tully

198,291

12.66
12.47
Victoria
Macknade
Invicta
Pioneer
Kalamia
Inkerman
Proserpine
Mackay
19 June 2021
Plane Creek

22,191

11.93
11.93
Bundaberg
Isis
Maryborough
Rocky Point
20 June 2021
Harwood

38,245

11.38
11.29

20 June 2021

Broadwater

49,779

11.65
11.41
Condong
Weekly Rainfall Update
for 7 days to 9 am 22 June 2021
Rainfall Statistics
Week Ending 25 June 2021
 

Town
 Jun
 YTD
 Mossman
1.56

1236.0

Mareeba 
1.2 

786.6

Cairns 
20.8 

2155.8

Gordonvale
20.8

2155.8

Innisfail
72.4

3315.0

Tully
72.4

3315.0

Ingham
24.2

2864.0

Ayr
14.4

874.4

Proserpine
13.2

853.8

Mackay
44.4

892.4

Bundaberg
10.0

247.2

Maryborough
25.4

456.8

Beenleigh
83.2

897.3

Murwillumbah

14.9

1132.2

Ballina
12.8

1189.4

Yamba
16.4

1198.6
Have you filled out our climate variability survey to go in the draw to win a rain gauge?
June 2021 | Queensland Government
Our Drought and Climate Adaptation Program (DCAP) would like to know how you manage climate variability to help shape future funding and planning. To share your experiences, please complete this 5 minute benchmarking survey by 30 June 2021. You can choose to receive our series of rainfall poster maps, and to go in the draw to win one of three rain gauges.
Contact details are not linked with survey responses and will be deleted once the posters have been sent and rain gauge winners drawn.

The winners will be notified by the end of July 2021. You can request a copy of the summary report (when available) after completing the questions. Source