ACFA E-Newsletter
28 May 2021
ACFA Director Elections
28 May 2021 | ACFA
ACFA is calling for nominations for the election of one (1) Director per region in each of the Northern, Burdekin, Central and NSW regions. The retiring directors, Gerard Puglisi, Stephen Fordyce, and Robert Quirk offer themselves for re-election. The Burdekin region is currently vacant. Nominations are sought for this region.

The Nomination closing date is Friday 11 June 2021.

Qld cane crush on track for 30 milllion tonnes
24 May 2021 | North Queensland Register
Queensland's cane crop is now tipped to reach almost 30 million tonnes, with the 2021 harvest and crush to start next week.
Australian Sugar Milling Council chief executive officer David Pietsch said 29.96mt was expected, exceeding the 29.33mt crush in 2020.

Queensland's sugar mills manufactured 4.1mt of sugar last year."
In February, ASMC was sceptical about the prospects for the 2021 crop to be bigger than 2020 with variable seasonal conditions, but we are now confident the crop will beat the 2020 and 2019 seasons and finish closer to 30 million tonnes," Mr Pietsch said.

The tonnages remained well short of the Queensland milling sector's crushing capacity of about 35 million tonnes. More...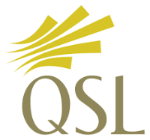 QSL Pool Prices, Shared Pool Values & Advances:
Monthly Market and Grower Pricing Update
24 May 2021 | QSL
The spotlight was on the first two UNICA (Brazilian Sugarcane Industry Association) reports of the month to evaluate the negative impacts of extremely dry weather on the new-season Brazilian crop. The results did not disappoint with every category significantly below last year's figures due to the late start of harvesting. The cane crop as of 1 May 2021 was 25.44% lower than at the same time last year. More...
Sunny Season Ahead
25 May 2021 | Sunshine Sugar
The NSW Sugar industry will kick off the 2021 crushing season with an outlook that can only be described as sunny.
The three sugar mills across the Northern Rivers; at Condong, Broadwater and Harwood; will fire into action from the 8th of June, following an intensive off-season maintenance program. More...
Sweet Days, Hot Nights festival kick starts Burdekin's sugar cane crushing season
28 May 2021 | North Queensland Register
The 2021 Sweet Days, Hot Nights Festival kicked off an earnest in the Burdekin, with more than 2,000 people attending the First Fire at the Home Hill Showgrounds on Thursday night.
The signature event marked the start of Burdekin Shire's annual sugar cane crushing season, with the first crop of cane in the region set a light. More...
Bring global insights home: Apply now for Nuffield Scholarship
24 May 2021 | Nuffield
Applications are now open for scholarships that gives Australian farmers and fishers a global perspective to learn, grow and remain competitive.

Nuffield Australia Scholarships let producers see leading and innovative businesses across the globe, to find ideas and forge connections that can improve value chains. Each scholarship is valued at $30,000 and Nuffield Australia will award up to 20 scholarship this year. More...

Investing in ag workforce of the future
26 May 2021 | QFF
Recognising the immediate labour and ongoing skills shortage and its negative impact on the agriculture sector, the recent 2021-22 Federal Budget included a $29.8 million Employment in Agriculture package. The package is intended to improve agricultural employment opportunities to address some recommendations from the National Agriculture Workforce Strategy released in March 2021. The investment covers worthwhile initiatives including improving the collection, analysis and forecasting of agricultural labour force data, recognising the longstanding lack of comprehensive data on the agriculture workforce. It also supports much-needed research in the attraction and retention of workers in agriculture. While the continued investment in the Fair Farms program is welcome to help employers and businesses develop the necessary skills to create attractive, fair and safe working conditions. More...
Robots and artificial intelligence to guide Australia's first fully automated farm
27 May 2021 | ABC
Robots and artificial intelligence will replace workers on Australia's first fully automated farm created at a cost of $20 million.

Charles Sturt University in Wagga Wagga will create the "hands-free farm" on a 1,900-hectare property to demonstrate what robots and artificial intelligence can do without workers in the paddock. More...

Win your way to Hort Connections & the Queensland Horticulture Export Congress & Dinner
Growcom
Insurance alliance for sustainable cotton
22 May 2021 | Queensland Country Life
Cotton Australia and farm insurer Achmea are joining forces to help cotton producers making a conscious effort to be more sustainable through an insurance reward scheme.
Farmers that are certified through Cotton Australia's Best Management Practices program (myBMP), a voluntary farm and environmental management program that operates over ten different module, will be eligible for the rewards. More...

After drought and pandemic, mouse plague pushes regional NSW residents to breaking point
25 May 2021 | ABC
Just after suffering the worst drought in living memory, farms and communities in western New South Wales are now enduring another natural disaster — millions of mice.

Regional communities have watched in dismay as any drought recovery from their first good season last year has been destroyed. More...

Mouse plague damage not covered by all home insurance policies
27 May 2021 | Queensland Country Life
Homeowners might be surprised by the fine print in their insurance policies which excludes claims for mouse plagues.
The plague is wreaking havoc across rural Australia and many fear it may last two years.
It has already cost more than $1 billion in lost agricultural production and damage, it has been estimated. More...

Drought assistance programs
DAF
The Queensland Government and Australian Government offer programs to help farm families, farm businesses and farm communities affected by drought. This page provides broad descriptions of government drought assistance programs available to Queensland producers. More...
Weekly Rainfall Update
for 7 days to 9 am 25 May 2021
Rainfall Statistics
Week Ending 28 May 2021
 

Town
 May
 YTD
 Mossman
0.0 

1234.4

 
Mareeba 
5.8 

785.4

 
Cairns 
46.6 
 

2113.4

Gordonvale
46.6

2113.4

Innisfail
171.8

3210.4

Tully
171.8

3210.4

Ingham
22.0

2838.6

Ayr
3.0

860.0

Proserpine
16.8

837.4

Mackay
43.2

848.0

Bundaberg
7.4

237.2

Maryborough
69.4

431.4

Beenleigh
108.0

814.1

Murwillumbah

128.1

1117.3

Ballina
40.4

1170.4

Yamba
163.2

1182.2
BOM's wet and dry winter outlook comes with a grain of salt
27 May 2021 | ABC
The Bureau of Meteorology's winter outlook is here, and while it's not bad news for farmers needing rain, they have been advised to view it with a degree of caution.

The quarterly projection is suggesting above-average winter rain for northern, central and eastern Australia but below-average falls for parts of the west. More...

Warmer winter ahead for most of Australia
27 May 2021 | BoM
Most Australians are in for a warmer than average winter, according to the latest seasonal outlook released today by the Bureau of Meteorology.
The Winter Climate Outlook shows night-time temperatures will be warmer than average for the majority of the country. Coastal areas in particular could experience days which are warmer than average.
Although winter is the dry season in Northern Australia it could have more rain than usual over the coming months, while parts of southern Australia could be drier than average. More...