ACFA E-Newsletter
3 March 2022
Northern NSW farmers face total crop losses after widespread flooding
3 March 2022 | ABC
Crop farmers in northern New South Wales are anticipating entire crops will be lost after floodwaters completely submerge hundreds of hectares of soybean, rice, cane and macadamia farms. More...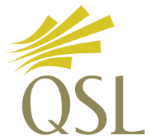 QSL Pool Prices, Shared Pool Values & Advances:
Trucks stranded and supermarkets bare as floods cut off Pacific Highway
1 March 2022 | The Guardian
Australia's busiest highway, the Pacific Highway, has been cut off by flood waters from the record-breaking rainfall in south-east Queensland and northern New South Wales, leaving hundreds of trucks stranded and supermarket supply chains ruptured. More...
Round 2 of Rotamarker rebate to improve farm safety
27 February 2022 | QFF
Queensland farmers can now access round 2 of rebates for the installation of overhead warning markers which indicate powerlines, making their rural workplaces safer. More...
Australian Workers' Union calls for scrapping of ag visa; Growcom, NSW Farmers hit back
25 February 2022 | Queensland Country Life
Farmer groups are urging members to stay the course on the agriculture visa in the face of ongoing criticism from the union movement. The federal government's ag visa came into effect on October 1 2021 but as yet, no countries have officially taken up the program. More...
Nitrogen supplies pressured by Russian export ban, sanctions
3 March 2022 | Farm Online
A Russian ban on the export of ammonium nitrate, announced before the conflict with Ukraine, is making access to nitrogen fertilisers globally more difficult. More...
Farmers Struggle to Keep Up With the Rising Costs of Fertilizer
2 March 2022 | Modern Farmer
Fertilizer prices have skyrocketed as much as 300 percent since early 2021. Is there any relief in sight? More...
Aussie farms face 'disruption and decline' due to climate change: IIPC report
1 March 2022 | Farm Online
Australia's agricultural production will face "disruption and decline" as hotter and drier conditions stress rural communities in parts of the country, an Intergovernmental Panel on Climate Change report has found.
The new IPCC report delivers perhaps the most damning summary yet of the impact of human-induced climate change and the need for urgent action to address it. More...

High prices, good seasons will fade so think longer term, ABARES Outlook
1 March 2022 | Farm Online
The good seasons and red hot global prices that have come together to make these times among the most prosperous for much of Australian agriculture won't last long.
It will be the push for productivity growth in the face of a changing climate, the ability to meet sustainability expectations on a competitive footing and ongoing market access gains that provide spoils going forward. More...

Huge cannabis crop harvested at Tamworth with custom machine
25 February 2022 | ABC
Sprawling across 180 hectares, one of eastern Australia's largest industrial cannabis crops has been harvested for the first time and cutting it has been no small feat.
The crop was planted in October less than 10 kilometres from the middle of Tamworth, in north-west NSW, on council-leased land that only uses wastewater for irrigation. More...

Farmers urged to consider agritourism opportunities as sector booms during pandemic
25 February 2022 | ABC
Farm stays, farm cafes, wineries, farm tour experiences: over the past two years, they have increasingly made their way onto the bucket list of holiday makers.
Agritourism boomed during the pandemic, with some operators experiencing a 250 per cent increase in sales. More...

Brisbane and south-east Queensland's weekend of wild weather and flooding, in pictures
1 March 2022 | ABC
About a week ago, the weather bureau issued a warning: heavy rain would bring flash flooding to parts of Queensland and NSW.

In the days that followed parts of south-east Queensland received "scary" amounts of rain, dams from the Sunshine Coast to the Gold Coast hit capacity, and the region braced for major flooding. More...
As the flood emergency continues in SEQ and Northern NSW, QFF is working with DAF and members to obtain early data on flood-damaged properties. Industry is contacting farmers to ascertain damage, losses and immediate needs. Farmers with online access can share their information with the Disaster Impact Survey Here.
Personal Hardship Assistance extended to more flood affected communities across South East Queensland
1 March 2022 | Queensland Government
Personal hardship assistance has been extended to more flood-affected individuals and families across South East Queensland, as flooding continues to affect the region. More...
Disaster assistance extended for affected councils across Southeast Queensland as flood emergency continues
28 February 2022 | Queensland Government
Disaster assistance has been extended to Councils in the Brisbane, Moreton Bay, Redland, Scenic Rim, Somerset, South Burnett and Southern Downs local government areas as torrential rainfall and flooding continues to wreak havoc across South-East Queensland. More...
Flooded NSW residents facing severe fuel and food shortages across North Coast
3 March 2022 | ABC
Severe supply shortages are hitting flood-affected communities hard across the New South Wales North Coast as residents grapple with the clean-up in the aftermath of the deadly disaster.
Lismore was hit by the region's worst flood on record early on Monday morning. More...

Weekly Rainfall Update
for 7 days to 9 am 1 March 2022
Rainfall Statistics
Week Ending 3 March 2022
 

Town
 Mar
 YTD
 Mossman
81.6
 723.3
Mareeba 
22.0
 409.8
Cairns 
 7.0
 617.4
Gordonvale
13.0
683.0
Innisfail
0.0
969.0
Tully
1.0
875.1
Ingham
0.0
461.6
Ayr
0.0
318.4
Proserpine
12.0
568.6
Mackay
0.0
234.0
Bundaberg
0.0
401.0
Maryborough
1.2
501.4
Beenleigh
28.8
587.9

Murwillumbah

222.0
1414.0
Ballina
67.4
933.2
Yamba
262.4
980.2
BOM flags healthy chance of a wet autumn
27 February 2022 | Farm Online
The Bureau of Meteorology is forecasting a wetter and warmer than average autumn for much of Australia. In spite of the gradual decaying of the La Nina event that has been in place since spring last year, the BOM said above-average autumn rainfall is likely for most areas of Australia, except the south-west and far north-east. More...
'Dangerous' situation for southeast, flood sirens ring again
3 March 2022 | Queensland Country Life
BoM has warned of a dangerous and potentially life-threatening situation for the south east today and into the next 48 hours.
A spokesperson said any rain that falls would renew river rises, and creeks would rise very quickly. More...