ACFA E-Newsletter
10 October 2021
Marketing deadline looming
7 October 2021 | QSL
Queensland cane growers are reminded that they only have until 31 October to choose which sugar marketer they would like to use for next season.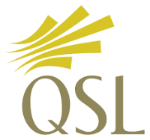 QSL Pool Prices, Shared Pool Values & Advances:
Since the introduction of Marketing Choice in 2017, growers have been able to choose whether they wish to use their miller or their industry-owned marketer, Queensland Sugar Limited (QSL), for pricing, payment and marketing services. More...
Webinar: Screening for disease resistance and improved disease resistance
8 October 2021 | SRA
In this webinar Dr Shamsul Bhuiyan will explain the SRA's sugarcane screening process, how sugarcane disease screening data is interpreted, and the future for disease screening. Watch here
Harvesting Decision-Support Tool - Harvesting Trials
1 October 2021 | SRA
Harvest loss trials and a demonstration of the harvest decision support tool took place in August. Thanks to Mackay Sugar for the drone footage which we have used to create a short video explaining the trials and the demonstration. Watch here
Far Northern Milling Crushing Update
6 October 2021 | FNM
It is expected that Mossman Mill will cease crushing for the 2021 season on or around Wednesday, 3 November 2021 depending on final crop tonnes, weather and crushing performance. The current crop forecast is 640,000 tonnes. Source
Explosion of coastal feral pig population threatens crops, livestock and emus
7 October 2021 | ABC
Feral pigs in pockets of New South Wales' North Coast are causing havoc for farmers as the invasive pest destroys crops, pastures and threatens livestock.
A recent burst of rain has brought the destructive animal out hunting for food, with reports of a boar killing a calf. They have also ravaged sugar cane and blueberry fields. More...

Agriculture needed to achieve net zero
6 October 2021 | QFF
Maintaining a sustainable and profitable agriculture sector is essential to the longevity and prosperity of Queensland farmers and the environment into the future. As Australia considers implementing a target of net-zero carbon emissions by 2050, Queensland has already adopted this target and farmers are already proving themselves to be firmly a part of the solution. More...
How farmers can get drought-proof income with unproductive remnant vegetation
8 October 2021 | Farm Online
Farmers are being urged to apply for a pilot program that will give them drought-proof income for improving the remnant vegetation on their land.
The $22.3-million program, designed and administered by the Australian National University, aims to pay farmers for turning unproductive parts of their land into conservation areas. More...
Farmers face fertiliser shortages, higher prices after China export ban
6 October 2021 | Farm Online
Soaring gas prices and import challenges have put a chokehold on fertiliser availability in Victoria, as prices for urea and phosphate have nearly tripled on year-ago levels.
Urea price hits 13-year high, China 'bans' phosphate exports, glyphosate prices surge
3 October 2021 | Farm Online
Farmers looking to secure inputs for next year's crop have been getting a rude shock, with urea prices hitting a 13-year-high, China 'banning' phosphate exports and glyphosate prices surging. More...
One person's loss is another one's gain
5 October 2021 | Farm Online
The extent of winter crop damage, and subsequent grain production loss, due to the devastating drought conditions throughout much of Canada this year is borne out in the latest "Outlook for Principal Field Crops", which was released by Agriculture and Agri-Food Canada (AAFC) in late September. More...
Southern Cross University regenerative ag course named nation's best agriculture degree
4 October 2021 | Farm Online
In just three years, Southern Cross University's regenerative agriculture course has been named the number one agriculture degree in the nation.
The Good Universities Guide released its ranks, with the Southern Cross University course - which is the first in the world to teach regenerative ag - topping all ag degrees based on students' ratings of their overall education experience. More...
Farmland value in every state, Rabobank report shows
4 October 2021 | Farm Online
A pioneering Rabobank report shows there are still pockets of farmland value right across the country, if you know where to look.
The report compares the price of land in different regions using rainfall and even production performance and reliability data. More...

Enhancing Remnant Vegetation Pilot Funding Applications Now Open
October 2021 | Burnett Mary Regional Group
The Australian Government Agriculture Stewardship Package is rewarding farmers for providing biodiversity stewardship on-farm.
The Enhancing Remnant Vegetation Pilot (ERVP) has just been announced and is seeking applications from agricultural landholders who are interested in protecting and enhancing remnant vegetation stands of 5 ha – 200 ha on their property. More...
Research into seaweed impact in reducing livestock methane takes scientists to Eureka award finals
5 October 2021 | ABC
A team of scientists researching if a seaweed additive in cattle feed can reduce the methane emissions of livestock has reached the finals of the prestigious Eureka Science Awards, to be presented this week. More...
Week
Mill
Crush (t)
%CSS
Date
STD
Week
STD
6 Oct 2021
Mossman

483,091

3 Oct 2021

Tableland

488,136

14.00
14.14

3 Oct 2021

Mulgrave

868,534

11.45
11.44

3 Oct 2021

South Johnstone

747,156

11.52
11.50
8 Oct 2021
Tully

1,624,744

12.63
12.70

2 Oct 2021

Victoria

1,680,912

12.86
12.67

2 Oct 2021

Macknade

795,255

2 Oct 2021

Invicta

2,257,340

14.53
14.49

2 Oct 2021

Pioneer

1,205,981

15.02
14.59

2 Oct 2021

Kalamia

1,155,440

14.33
14.10

2 Oct 2021

Inkerman

1,064,959

14.82
14.31
2 Oct 2021
Proserpine

1,010,198

14.63
14.40
Mackay
2 Oct 2021
Plane Creek

860,460

15.23
14.18
3 Oct 2021
Bundaberg

630,176

15.17
14.08
12 Sep 2021
Isis

533,437

14.36
13.69
Maryborough
12 Sep 2021
Rocky Point

102,651

14.36
13.69

3 Oct 2021

Harwood

395,010

12.56
12.15

3 Oct 2021

Broadwater

454,379

13.52
12.49

3 Oct 2021

Condong

311,701

12.74
12.16
Weekly Rainfall Update
for 7 days to 9 am 5 October 2021
Rainfall Statistics
Week Ending 8 October 2021
 

Town
 Oct
 YTD
 Mossman
 0.0

1365.2

Mareeba 
0.0 
 

810.2

Cairns 
0.2 
 

2264.2

Gordonvale
0.2

2264.2

Innisfail
0.0

4311.8

Tully
0.0

4311.8

Ingham
0.1

3047.1

Ayr
0.2

942.2

Proserpine
0.0

981.2

Mackay
9.6

997.4

Bundaberg
25.0

388.0

Maryborough
31.4

598.8

Beenleigh
32.2

979.0

Murwillumbah

33.0

1345.1

Ballina
15.0

1423.0

Yamba
11.6
1385.0
WHS webinars: Protecting your employees, yourself and your business
30 September 2021 | Growcom
Enabling agribusinesses to have the right tools to keep on top of workplace health and safety (WHS) practices will be a priority when Growcom hosts two free webinars in October. More...
2022 evokeAG start-up program applications open until October 25
6 October 2021 | Farm Online
Agrifood start-up and scale-up businesses will have the opportunity to showcase their products as part of the next evokeAG cohort.
The evokeAG start-up program is designed to identify global start-ups with technology solutions that are helping solve Australian agricultural supply chain challenges, and connect scaleable global start-ups with the Australian and New Zealand ecosystem, including investors and customers. More...