ACFA E-Newsletter
11 March 2022
Flood Impact on NSW Sugar Industry
7 March 2022 | Sunshine Sugar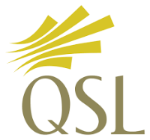 QSL Pool Prices, Shared Pool Values & Advances:
Like so many other businesses in the Northern Rivers, the local sugar industry has been hit hard by the recent flood event. And just like so many other businesses, Sunshine Sugar and the NSW cane growers are cleaning up and moving forward. More...
Strawberries, lobsters, sugarcane industries grow with AI
9 March 2022 | Griffith News
Driving farming production and disease prevention through artificial intelligence technologies is the key aim of an Australian Research Council Research Hub, which has been officially unveiled at the hub's host site at Griffith University. More...
JEV raises biosecurity and pest management concerns
9 March 2022 | QFF
The sudden emergence of Japanese encephalitis virus (JEV) in multiple piggeries across 3 states within days of each other shows how quickly the disease landscape can change even with reduced risk such as less international travel. Australia enjoys a disease-free status of many of the diseases that are causing devastation overseas, but biosecurity and surveillance needs to be on continuous high alert. Recently, the Australian Chief Veterinary officer issued a high alert for avian influenza as over 40 countries across the world battle the outbreaks. More...


Fears Japanese encephalitis virus will spread further if feral pig population becomes infected
11 March 2022 | ABC
The mosquito-borne Japanese encephalitis virus (JEV) already detected across four states is likely to travel further if it spreads into the estimated 24-million-strong feral pig population, the pork industry is warning.
JEV has already claimed the lives of two men in New South Wales and Victoria. More...

More funding needed outside cities
8 March 2022 | Farm Online
Last week the National Farmers' Federation (NFF) identified 20 regional precincts with the capacity to be economic and social powerhouses - subject to a kickstart from willful and committed governments.

The list is the key tenet of the NFF's Regional Development Precincts agenda and sparks a conversation about what we as a nation want our bush cities, towns and villages to look like into the future. More...

Researchers find new wheat varieties are needed to withstand global warming trends
8 March 2022 | ABC
Some of Australia's most popular wheat varieties cannot withstand the global warming trend, and new varieties will be needed before too long, new University of Sydney research has found.
Professor Daniel Tan undertook the research and said sensitive heat-stressed wheat varieties produced significantly lower yields, suggesting further careful plant breeding and selection was urgently needed. More...

The rice industry aims to improve water efficiency by 75 per cent by 2026
2 March 2022 | ABC
Rice is one of Australia's thirstiest crops, but the industry has now set itself the ambitious target of improving water efficiency by 75 per cent by 2026.
AgriFutures managing director John Harvey says the target – 1.5 tonnes of rice grown for each megalitre of water used – is part of a roadmap to "transform" the industry to ensure its survival. More...

Future women agriculture leaders program launches on IWD
8 March 2022 | NFF
To celebrate International Women's Day, the National Farmers Federation is opening applications for its flagship Diversity in Agriculture Leadership Program. The program is designed to increase the representation of women in leadership positions in Australian agriculture and achieve the NFF's goal to double the number of women in agriculture's leadership ranks by 2030. More...
Financial assistance for flood affected agri-businesses
5 March 2022 | Queensland Government
Financial recovery assistance of up to $75,000 is now available for primary producers impacted by the South East Queensland rainfall and flooding event.
Minister for Agricultural Industry Development and Fisheries and Minister for Rural Communities Mark Furner said jointly funded Commonwealth-State Disaster Recovery Funding Arrangements (DRFA) were activated based on damage reports collated by the Department of Agriculture and Fisheries.
Grants and support continue to flow for flood-affected communities
5 March 2022 | Queensland Government
More than $3.5 million in financial assistance has been provided to flood-affected residents in south-east Queensland, as grants and support are extended to additional impacted communities including the Redlands local government area (LGA). More...
South-east Queensland's floods devastate farmers, but army of helpers give hope
6 March 2022 | ABC
Usually level headed in an emergency, egg farmer Gordon McWilliam admits to being stunned frozen by the sheer scale of the unexpected natural disaster unfolding on his Mary Valley farm.
On the afternoon of Friday, February 25, Mr McWilliam stepped out of his Kenilworth Free Range Farm coldroom to find floodwater rapidly rising around the 2,000 hens and four chicken caravans on his upper river flat. More...

Norco co-operative's dairy farms and Lismore ice-cream factory smashed by floods
4 March 2022 | ABC
The flood damage bill for Australia's largest milk co-operative, Norco, will run into the tens of millions of dollars.
Livestock, fences and pastures have been lost, machinery, homes and dairies destroyed and 200,000 litres of milk dumped so far. More...

WARNING: This article contains images that people may find distressing

Rain bomb to cost Queensland multi-billions
7 March 2022 | Queensland Country Life
The Queensland Government is currently adding up the substantial costs of damage to roads and infrastructure following massive flooding in south east Queensland over the past 10 days.
The damage bill from floods will be more $2.5 billion and the disaster cut economic growth by 0.25 per cent this quarter, according to Treasurer and Minister for Trade Cameron Dick .More...

Weekly Rainfall Update
for 7 days to 9 am 10 March 2022
Rainfall Statistics
Week Ending 11 March 2022
 

Town
 Mar
 YTD
 Mossman
0.0
 723.3
Mareeba 
39.6 
 427.4
Cairns 
26.6 
 637.0
Gordonvale
34.0
704.0
Innisfail
0.0
969.0
Tully
1.0
875.1
Ingham
6.0
496.2
Ayr
7.0
325.4
Proserpine
59.0
615.6
Mackay
27.0
261.0
Bundaberg
122.0
523.0
Maryborough
67.0
567.2
Beenleigh
42.8
797.9

Murwillumbah

37.4
481.4
Ballina
175.4
1041.2
Yamba
333.2
1051.0
Flooding continues for New South Wales and Queensland with weather conditions expected to continue easing
10 March 2022 | BoM
Flood impacts are set to continue across New South Wales and south-east Queensland today.
Severe thunderstorms and associated heavy rainfall are possible west of the ranges bordering Queensland this afternoon or evening. Along the New South Wales coast, weather conditions are expected to continue easing. Recent rainfall has saturated soils and caused rivers to swell, so severe thunderstorms and persistent showers may lead to renewed flash flooding and riverine rises over the weekend and into next week. More...