ACFA E-Newsletter
9 July 2021
Crushing season has commenced throughout Wilmar milling regions
6 July 2021 | North Queensland Register
Wilmar have announced that the 2021 season is well underway across all four of their milling regions with growers feeling optimistic about buoyant cane prices.
Wilmar Sugar, Australia's largest raw sugar manufacturer, operates a total of eight mills throughout the Burdekin, Sarina, Proserpine and Herbert regions. More...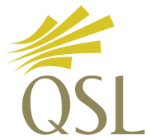 QSL Pool Prices, Shared Pool Values & Advances:
Wilmar loco driver injured in shunting incident
5 June 2021 | Queensland Country Life
A Wilmar sugar employee has been airlifted to Mackay Base Hospital following a shunting incident that occurred near Camila over the weekend.
The incident involving the Plane Creek locomotive driver occurred around 3.30pm on Saturday afternoon at West Hill siding, near Camila. More...
Bundaberg farmers forced to irrigate like it's the 1999's after 22pc allocations announced
5 July 2021 | Queensland Country Life
Irrigators on the Bundaberg water supply scheme are coming to terms with their recently announced allocations (AA) for the 2021-22 water year.
With recent rainfall recorded across the Wide Bay region over the weekend, some growers were rewarded with widespread falls and inflows into their on-farm dams. More...

There is nothing special about asking Councillors to do their jobs properly
30 June 2021 | Bundaberg CANEGROWERS
The Bundaberg Regional Council has released its 2021-2022 Budget which has delivered more pain for Bundaberg farmers and ratepayers in general.

Dubbed by Council as "responsible" the special budget meeting slapped a 1.9% general rate rise on all Bundaberg Ratepayers, which is on top of the up to 235% increases gouged from Category 9 rural ratepayers in last year's budget. More...
Terrain NRM soil health coaching workshop success for Tully producers
7 July 2021 | North Queensland Register
Growers in the Tully region welcomed the opportunity to participate in a soil health coaching workshop to improve their mentorship skills in regenerative farming practices.

The one day workshop held in May, was coordinated by Terrain Natural Resource Management group, and delivered by agro-ecologist and soil health expert, David Hardwick from Soil Land Food. More...

Energycane produces more biodiesel than soybean at a lower cost
7 July 2021 | ScienceDaily
Bioenergy from crops is a sustainable alternative to fossil fuels. New crops such as energycane can produce several times more fuel per acre than soybeans. Yet, challenges remain in processing the crops to extract fuel efficiently.

Four new studies from the University of Illinois explore chemical-free pretreatment methods, development of high-throughput phenotyping methods, and commercial-scale techno-economic feasibility of producing fuel from energycane in various scenarios. More...

Student engineers sweetening the deal on clean energy
8 July 2021 | Create Digital
Chemical engineering students from the University of Queensland (UQ) have helped investigate how sugarcane could be used as a clean energy source to create hydrogen.
Technology, said bagasse, or sugarcane pulp, and other agricultural residues were an abundant resource that could generate 'green' or carbon-negative hydrogen at scale. More...

A new chapter for Queensland agriculture
7 July 2021 | QFF
By 2050, the global population is set to grow to 9 billion, 2 billion more than today. To feed, clothe and grow amenity for this increased population, the planet will have to produce more in the next three decades than all farmers in history have harvested over the past 8,000 years. As farmers are called on to increase production while reducing their ecological footprint and input resources such as water and chemicals, research outcomes and technology that can deliver real solutions are becoming increasingly important. More...
Record amount of unwanted agvet chemicals registered in Queensland
July | ChemClear
Registrations for the Queensland ChemClear collection have now closed and the numbers are in.

The total amount of unwanted or obsolete agvet chemcials that have been registered by Queensland farmers and businesses has reached over 74,000 litres of product. This is the single largest amount ever recorded for a state collection since the program began. More...

Hackers not activists: ag industry doesn't understand cyber threats
6 July 2021 | Farm Weekly
The agriculture sector overestimates the threat of activists hacking their data and underestimates the risk of attacks on their supply chains, a new cyber security report has revealed.
The report commissioned by AgriFutures found although the industry is cashing in on the technological revolution, it needs to improve its management of the risks that come with digital opportunities. More...
Bosch and BASF merge to develop and launch Smart Spraying solution
7 July 2021 | Queensland Country Life
German technology and chemical giants Bosch and BASF have joined forces to make spraying technology more accessible for farmers across the globe.
The 50/50 joint venture, registered as Bosch BASF Smart Farming, last week received approval from all relevant merger control authorities. More...
Locking up land for carbon farming and retiring to the coast a 'myth'
8 July 2021 | Farm Online
Claims that landholders who carbon farm lock up their land and retire to the coast are completely removed from reality, advocates say.
Nationals Senator Matt Canavan raised the eyebrows of the agriculture industry when he "hates the soil carbon stuff", because it locks up large parts of productive agricultural land and "destroys regional communities". More...
Behind the gate with 2021 Young Farmer of the Year, Emma Ayliffe
7 July 2021 | Australian Farmers
NSW agronomist, farmer, business founder and agri-tech innovator, Emma Ayliffe, is the 2021 Young Farmer of the Year and says the main benefit of such an accolade is in the opportunities it brings to be part of a community of people keen to push boundaries.
Emma was named the winner at the Kondinin Group and ABC Rural Australian Farmer of the Year Awards which were recently held at Parliament House in Canberra and officially opened by federal Agriculture Minister David Littleproud.
Emma was nominated by Lynne Strong through her partnership with Young Farming Champions. Although Emma has worked with Strong for six years, she says her nomination came as a complete surprise."
I didn't even know I was in the running," Emma said. More...

Are you ready for the super guarantee rate rise?
8 June 2021 | ATO
If your small business has employees, you'll need to ensure your payroll and accounting systems are updated to incorporate the increase to the super rate.
For salary and wage payments made on or after 1 July 2021, the new superannuation guarantee contribution rate of 10% will apply. More...
Week
Mill
Crush (t)
%CSS
Date
STD
Week
STD
7 Jul 2021
Mossman
4,551

4 Jul 2021

Tableland

134,261

14.16
13.52

4 Jul 2021

Mulgrave

126,465

11.13
11.07

4 Jul 2021

South Johnstone

73,547

10.85
11.11
9 Jul 2021
Tully

326,144

12.08
12.36

3 Jul 2021

Victoria

175,935

11.68
11.82

3 Jul 2021

Macknade

64,673

3 Jul 2021

Invicta

535,726

13.85
13.45

3 Jul 2021

Pioneer

275,067

13.99
13.56

3 Jul 2021

Kalamia

261,597

13.49
13.16

3 Jul 2021

Inkerman

207,633

13.35
12.96
3 Jul 2021
Proserpine

12,262

12.85
12.85
4 Jul 2021
Mackay

200,685

3 Jul 2021
Plane Creek

134,261

12.70
12.36
4 Jul 2021
Bundaberg

62,158

12.74
12.69
Isis


Rocky Point
4 Jul 2021
Harwood

72,209

10.79
11.16
4 Jul 2021
Broadwater

91,235

11.24
11.40
4 Jul 2021
Condong

34,113

10.58
10.91
Weekly Rainfall Update
for 7 days to 9 am 6 July 2021
Rainfall Statistics
Week Ending 9 July 2021
 

Town
 Jul
 YTD
 Mossman
44.0 

1294.4

 
Mareeba 
3.4 

790.2

 
Cairns 
54.2 

2229.8

 
Gordonvale
54.2

2229.8

Innisfail
199.0

3599.4

Tully
199.0

3599.4

Ingham
84.9

2962.7

Ayr
0.0

874.4

Proserpine
5.2

860.2

Mackay
1.4

894.6

Bundaberg
63.0

339.6

Maryborough
37.2

517.6

Beenleigh
36.0

940.2

Murwillumbah

89.2

1241.3

Ballina
88.8

1317.6

Yamba
65.8
1308.8
Giant riverbank cliffs a legacy of devastating 2019 Queensland flood
5 July 2021 | ABC
More than two years after floods ripped through north Queensland, landholders and environmental groups are still trying to fix erosion problems which have turned riverbanks into 8-metre cliffs.

The 2019 monsoon killed more than 500,000 head of livestock, washing away tonnes of top soil and metres of riverbank. More...

Timely rain puts bumper crop within reach
9 July 2021 | Queensland Country Life
Queensland farmers are now in the hunt to pull off one of their best winter crops in years following timely rainfall across many of the cropping zones in recent weeks.
Falls of 15 to 25mm fell around Roma last week, growers at Condamine and Dulacca received up to 70mm and about 30mm was received at Emerald, while on the Downs, falls of 15mm to 45mm were widespread. More...