ACFA E-Newsletter
6 May 2022
Agriculture alert: weather warning/
Department of Agriculture

The Bureau of Meteorology (BoM) is predicting showers and thunderstorms to develop across a large section of the state over the next few days.
Keep up to date with weather warnings via BoM and remember, if it's flooded, forget it! You can also keep across updates from Queensland Fire and Emergency Services - QFES.

If you're a primary producer and suffer from any flood damage, please remember to take date-stamped photographs.

Should you experience any damage or losses to your property, we encourage you to fill in our Natural Disaster Impact Survey to help us understand the scale of any impacts.
$593k to sweeten sugar exports
30 April 2022 | The Nationals
A $592,900 Coalition Government grant will help sugar exporters diversify into new, high-growth markets by reducing trade barriers and lowering price-distorting subsidies.
The sugar industry project will provide research and analysis to support international and bilateral trade negotiations and improved access to key existing markets.
Minister for Agriculture and Northern Australia, David Littleproud, said the grant would help the sugar industry effect its five-year strategy to increase market access and reduce trade barriers.

"This project will build on past successes in improving trade outcomes, like successful challenges in the WTO and the signing of free trade deals," Minister Littleproud said.

"With potential gains in the order of $1.2 billion from the freer flow of raw sugar between 2022 and 2040, tapping into this will require the best information and analysis to inform the best approaches to improve our access to high-value markets. More...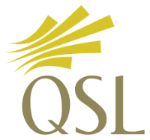 QSL Pool Prices, Shared Pool Values & Advances:
Mackay region canegrowers relish downpour despite lodged cane
2 May 2022 | Farm Online
Northern and western Queensland have welcomed recent significant rainfall with agricultural sectors relishing in the relief.

Widespread downpours have been shared in Facebook groups such as Who Got The Rain? with a group member posting falls of 260mm at Finch Hatton, west of Mackay, since last Tuesday. More...

Brazil sees sugar production growing 15%; ethanol output down
28 April 2022 | ET Auto.com
Sugar output in the 2022/23 season in Brazil, the world's largest producer and exporter, is seen growing 15% to 40.28 million tonnes as fields partially recover from the harsh 2021 drought, government agency Conab said on Wednesday. More...
'Insanity is doing the same thing…and expecting a different result.'
5 May 2022 | QFF
It was Einstein who famously said that 'insanity is doing the same thing over and over and expecting a different result.' And this week as we move into another week of electioneering, I found myself drawing some parallels to Einstein's thinking.

Over the course of the week, the complexities of the many workforce issues impacting on our agriculture sector unfolded and intersected in a perfect storm that, for those of us who have been vocal about them for a long time, came as no surprise. Yet surprised it seems everyone was. More...

David Littleproud calls for Aldi, Coles, Woolworths to explain farm cost pressures
29 April 2022 | EastAusMilk
David Littleproud is supporting calls by Victorian dairy leader Paul Mumford for supermarkets to raise prices and explain the reasons why.

Supermarkets need to raise the price of milk and explain the reasons why via a major marketing campaign, according to the Federal Agriculture Minister. More...
Farmers accuse supermarkets of 'ripping off' consumers amid fresh produce price-hike
5 May 2022 | ABC
Farmers say they are not benefiting from any price-rise of fresh produce at supermarkets, amid accusations that retailers are price gouging.

NSW Farmers Horticulture Committee chairperson Guy Gaeta said supermarkets were pocketing extra profits made through price rises. "People are paying more for their fruit and veggies at the supermarket, but the farmers aren't selling them for more, so who's really raising the prices here?" he said. More...

New AgTech Hub position promotes industry innovation
12 April 2022 | Bundaberg Now
With exciting trials underway by collaborators tenanted at the Bundaberg AgTech Hub, a new coordinator has been appointed to foster AgTech business development opportunities in the region. More...
Securing raw materials program driving innovation in Hinkler Region
3 May 2022 | The Nationals
The Coalition Government is supporting a $3.4 million investment bringing Queensland's largest producer of Asian mushrooms to establish a new farm and factory at Bundaberg, with a $1.9 million grant under the Securing Raw Materials Program. More...
Connectivity key to unlocking future value
26 April 2022 | Growcom
We all easily understand the significance of investing in dams, pipelines, roads, rail, sea and airports. They're the channels by which both goods move into our regions and our products go to market.
We attach meaning to these pieces of infrastructure, to the point any announcement of building any more of it attracts a horde of politicians with shiny shovels all looking to turn a sod. More...
Weekly Rainfall Update
for 7 days to 9 am 6 May 2022
Rainfall Statistics
Week Ending 6 May 2022
 

Town
 May
 YTD
 Mossman
0.0 
 1953.4
Mareeba 
2.0 
 562.6
Cairns 
28.4
 1563.8
Gordonvale
0.0
1493.0
Innisfail
82.0
2036.0
Tully
64.5
2063.8
Ingham
9.1
1082.1
Ayr
0.0
538.3
Proserpine
1.4
802.2
Mackay
5.0
582.0
Bundaberg
6.0
576.0
Maryborough
13.2
649.2
Beenleigh
12.0
822.5

Murwillumbah

14.0
1045.0
Ballina
47.0
1823.8
Yamba
36.2
1640.2
Taroom radar ready to help monitor storm movement, BoM says
3 May 2022 | Queensland Country Life
People in the Fitzroy, Condamine and Burnett River catchments battered by fierce storms early in the year will now have a new weather radar station at Taroom to help them track rain, wind, storms and severe weather.

Last November, COVID restrictions were given as the reason for delays to the installation of the new radar.

February was given as the projected completion date, dependent on potential ongoing restrictions, but Bureau of Meteorology Chief Customer Officer Dr Peter Stone said last week the images from the newly installed radar were now live on the BoM website. More...

Heavy rainfall to impact parts of Queensland over coming days
6 May 2022 | BoM
The Bureau of Meteorology has forecast that regions of Queensland are likely to face very wet conditions over the coming days with renewed flooding possible.
Meteorologist Shane Kennedy said showers are forecast in central Queensland and the eastern districts today, particularly about the North Tropical Coast and the southeast, with rainfall increasing in other regions over the weekend. More...