ACFA E-Newsletter
9 April 2021
Bundaberg farmers welcome recent rainfall but face grim growing season past July
7 April 2021 | Queensland Country Life
Bundaberg growers have welcomed recent rain across the Wide Bay region, after months of dry conditions.
Recent rainfall has resulted in an increase of 30,000 megalitres to Paradise Dam since March 15, with more than 12,000ML of this water flowing into the dam last week, taking the overall capacity of the dam from 27 per cent to just under 45pc.
However, due to the dam wall being lowered, the capacity of the dam is based at the lowered dam wall height, not the original volume, therefore the true capacity is actually 22pc.

Additionally, Ned Churchward Weir downstream of Paradise Dam, received 10,000ML since March 15.

Bundaberg Fruit & Vegetable Growers managing director Bree Grima said while the recent rainfall has been a welcome sight, growers are anxiously awaiting their announced water allocation for July onwards. More...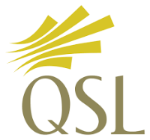 QSL Pool Prices, Shared Pool Values & Advances:
Australia now world's second biggest sugar exporter
8 April 2021 | Queensland Country Life
Australia has jumped into second place on the list of the world's biggest raw sugar exporters.
Canegrowers chairman Paul Schembri said Australia had recently overtaken Thailand as the world's second largest exporter of raw sugar.
"I think many people in our communities and government, and even cane growers, would be surprised to know we are such an important player in this market, sitting second only to Brazil." More...

Insecticide differences for fall armyworm
4 April 2021 | Farm Weekly
New research indicates there are variable levels of sensitivity to some insecticides between populations of fall armyworm (FAW) in different geographical areas of Australia.
FAW is a highly migratory, invasive pest that was first reported in Australia in February 2020 and quickly established across parts of northern Australia's tropical and sub-tropical regions, including northern Queensland, the Northern Territory, and northern parts of Western Australia. More...

Walkerston Bypass design alterations being costed by Main Roads
23 Mar 2021 | North Queensland Register
The Member for Dawson George Christensen believes that compensation for farmers impacted by the Queensland government's design for the Walkerston Bypass must be considered.
His comments came after he had been advised that although the Department of Main Roads was investigating options and associated costs and impacts of requests for design changes to the Mackay region bypass, changes would blow the construction timeframe out by at least a year. More...
Regenerative Cane Farming Forum bus tour recap
8 April 2021 | SRA
In February 2021, Sugar Research Australia and Burdekin Productivity Services took a group of growers up to the Regenerative Cane Farming Forum in Cairns. The clip provides a short recap of the trip. View here
Virtual Bus Tour: S8 E8 Sustainable cane farming on the Gold Coast
26 March 2021 | CANEGROWERS
Want to visit a sugarcane farm on Queensland's Gold Coast? Greg Zipf supplies cane the Rocky Point sugar mill, mulch to home gardeners and also grows soya beans. Like most growers in the region, he's committed to farming sustainably next to Moreton Bay. This video explains the farm practices behind his accreditation in the sugarcane industry's best practice program, Smartcane BMP. View here
Rural land values confidence continues
7 April 2021 | QFF
Queensland's Valuer-General recently handed down the annual statutory land valuations for 25 local government areas, comprising 261,000 landholders across the state including 14,879 rural properties. While Queensland's property market has been influenced by a variety of factors, there are continued signs of strength, particularly in regional areas. More...
QFF report dispels ag work myths
31 March 2021 | QFF
Queensland's agriculture sector is facing an estimated shortfall of up to 7,000 casual workers and resulting crop losses running into the tens of millions of dollars following the COVID-19 pandemic and international travel restrictions. Recent school-leavers on a gap year could be key to filling some of these vacant casual positions. However, recent research carried out by the Queensland Farmers' Federation (QFF) has found a number of prevailing myths about working in the sector have hindered young people from experiencing agriculture. More...
Dual purpose potential in carbon negative biofuel project
5 April 2021 | Farm Online
An Australia first project that is turning crop residue into biofuel is off and running in northern Victoria.
The $2 billion project, a partnership between renewable energy company AgBioEn, La Trobe University and technology company LAB3, will see grains grown for food, and their stalks and waste converted to renewable fuels at a new facility at Katunga near Shepparton. More...
Soil health practices boost incomes, cut costs & increase resilience: SHI, Cargill
6 April 2021 | Ag Funder News
Although an increasing number of food system stakeholders are touting the benefits of putting soil first, it has to make dollars and sense to farmers before they'll be willing to overhaul their current practices. Last year, the Soil Health Institute (SHI) and Cargill announced they would carry out research to better understand the business case for adopting soil health practices on farms. More...
Horizon Scholarships awarded to next generation of rural ag leaders
8 April 2021 | Farm Online
Scholarships have been awarded to 20 students to help groom the next generation of rural leaders.
The Horizon Scholarship provides scholars with a $10,000 bursary over two years, along with an annual four-day professional development workshop and two weeks of industry placement. More...
Could giant drones and robotic vehicles prevent chemical spray drift?
3 April 2021 | ABC
Giant drones and robotic sprayers might sound like something from an alien world.
But the new technology that has the ability to precisely spray weeds is being seen as the key to reducing the risk of chemical spray drifting onto neighbouring properties and paddocks full of crops. More...
Discovery is key to creating heat-tolerant crops
6 April 2021 | ScienceDaily
By 2050 global warming could reduce crop yields by one-third. UC Riverside researchers have identified a gene that could put the genie back in the bottle.
Warmer temperatures signal to plants that summer is coming. Anticipating less water, they flower early then lack the energy to produce more seeds, so crop yields are lower. This is problematic as the world's population is expected to balloon to 10 billion, with much less food to eat. More...

Global mapping reveals pesticide risk
30 March 2021 | Queensland Country Life
New global mapping shows that 64 per cent of the agricultural land in 168 countries is at risk of pesticide pollution. More worrying is that almost a third of the affected land is considered to be at high-risk.
The study, published in Nature Geoscience, produced a global model mapping pollution risk caused by 92 commonly used agricultural pesticides. More...

Growcom unveils new look agvet chemical database
29 March 2021 | Growcom
Peak industry body for Queensland horticulture, Growcom today unveiled a new look Infopest – the premier agvet chemical database for Australia's agricultural and veterinary industries.
Featuring all chemicals registered and approved by the Australian Pesticides and Veterinary Medicines Authority (APVMA), Infopest is a one-stop shop of accurate, up-to-date information for the effective control of weeds, pests, and diseases in a wide range of crops and livestock. sectetur adipiscing elit. Ut convallis erat nec sem vest. More...
Weekly Rainfall Update
for 7 days to 9 am 6 April 2021
Rainfall Statistics
Week Ending 9 April 2021
 

Town
 Apr
 YTD
 Mossman
 61.6

1148.6

 
Mareeba 
21.6 
 

648.6

Cairns 
22.2 
 

1243.8

Gordonvale
22.2

1243.8

Innisfail
91.6

1862.6

Tully
91.6

1862.6

Ingham
153.9

2186.1

Ayr
59.2

787.0

Proserpine
31.2

743.6

Mackay
117.2

709.2

Bundaberg
36.4

229.0

Maryborough
78.4

359.0

Beenleigh
98.3

692.2

Murwillumbah

148.7

983.2

Ballina
208.8

1089.2

Yamba
105.2
982.0
After some decent rain, is Queensland's record drought finally over?
9 April 2021 | ABC
The paddocks are green, the cows are happy, and many farmers are smiling after weeks of rain.
But it might not be enough to declare an end to Queensland's drought. More...
La Nina comes to an end in Australia
30 March 2021 | BoM
The Bureau of Meteorology has announced the end of the 2020-21 La Niña.
The La Niña was declared on 29 September 2020, with spring and summer seeing above-average rainfall in most of northern and eastern Australia. More...