ACFA E-Newsletter
19 February 2021
Wilmar Sugar takes on 25 new apprentices in North Queensland
17 February 2021 | Queensland Country Life
A group of young North Queenslanders are kick-starting their careers undertaking apprenticeships with Wilmar Sugar.
The 21 new apprentices started work across the Burdekin and Herbert mills this week.
The group comprises 14 Burdekin and seven Herbert apprentices across the electrical, fitting and turning, boilermaking and diesel fitting trades.
First-year electrical apprentice Olivia Biviano will be based at Victoria Mill in the Herbert, and said work experience during high school had sparked her interest in the career.
"I decided I wanted to do something really hands on and challenge myself, and I decided to do this at Wilmar to be in a welcoming and safe environment," Ms Biviano said.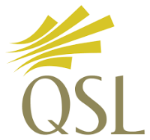 QSL Pool Prices, Shared Pool Values & Advances:
COVID-19 and lower fees help drive rise in demand for university agriculture degrees
17 February 2021 | ABC
Universities across Australia are enjoying a big spike in enrolments in agricultural science courses, as young people take advantage of lower fees and good job prospects.
While COVID-19 trampled on most sectors of the economy last year, agriculture has thrived and young people are looking at the industry with fresh enthusiasm. More...

Manufacturers seeking sustainable sugar may look to Australia
15 February 2021 | Farm Weekly
Australia is in the box seat to capitalise on an increasing push by food manufacturers seeking sustainable sugar production practices.
With moves already underway to incorporate blockchain technology within the sugar supply chain, Australia could hold an edge against its much larger and more dominant global competitors. More...
Predictability of cane to "pay the rent" remains big investor attractant for ACF
13 February 2021 | Farm Online
Do not fall in love with the farm. It's a blunt approach but a pillar to an increasingly successful farming business model within the sugar industry.
Managing director of Australian Cane Farms Limited (ACF) Steve Kirby provided an overview and insight into how the company continues to grow under a clinically business-like approach at the CaseIH Step Up conference in Bundaberg last week. More...

Fines could emphasise need for biosecurity
17 February 2021 | Farm Online
A few fines for biosecurity breaches within the sugar cane industry might not be a bad thing according a to Burdekin-based stakeholder.
"I wouldn't mind seeing a couple of prosecutions to prove the system actually works," said Burdekin Productivity Services manager and extension agronomist, Rob Milla.
Speaking at the CaseIH Step Up conference in Bundaberg last week, Mr Milla addressed the importance of biosecurity to the sugar industry. More...

Photos from the CaseIH Step Up conference in Bundaberg
16 February 2021 | Farm Online
Farmers, millers, harvesters and researchers from within the sugar industry came together in Bundaberg last week for the Next Gen CaseIH Step Up conference. More...
The price of Paradise
16 February 2021 | Farm Online
In September 2019, in the middle of a record and ongoing drought, 105,000 megalitres of water was released from Paradise Dam.
Without any consultation, the entire Bundaberg community was broadsided as the government announced that the dam would be lowered by 5.8 meters - from 300,000ML to 160,000ML. More...
Virtual Bus Tour: ugarcane productivity in Mackay with fallow crops and targeted fertiliser
CANEGROWERS
This episode of the CANEGROWERS Virtual Bus Tour is all about soil health in the Mackay region. Grower Lindsay Neilsen uses farm practices to nurture the microbes in his soil and is part of the CANEGROWERS enhanced efficiency fertiliser project, known as EEF60. Watch here
Review of unfair farm reporting welcome
17 February 2021 | CANEGROWERS
The Queensland Government has responded to the significant issues raised by CANEGROWERS and initiated a review of the unfair process under which agriculture's commitment to improving water quality for the Great Barrier Reef is assessed. More...
Regional Quarantine Hubs a solution for farm workforce
17 February 2021 | QFF
COVID-19 has led to unprecedented labour market disruption with farmers struggling to retain and recruit critical workers during harvest, with national demand for casual labour expected to peak next month with up to 26,000 jobs likely to go unfilled. The Approved Employers Association has identified the demand for workers from the Pacific in Queensland for the first half of 2021 at 4,500 workers (more than 25 plane loads) in comparison to the two planeloads of workers that arrived in the state this year. More...
NFF set to defend against AWU challenge to piece rate payment method
17 February 2021 | Farm Online
Farmers willing to "take the stand" in defence of the piece rate payment method are being sought out in order to defend a challenge from the Australian Workers' Union.
A piece rate is where an employee gets paid by the piece which means the employee gets a pay rate for the amount picked, packed, pruned or made. More...

Why this farming model could help future-proof Australia's farms
12 February 2021 | Queensland Country Life
The co-operative farming model has proved itself to be the most resilient in the tough times that agriculture has faced, and farms across the country are reaping the benefits.
When the primary producers at Western Australia's Sweeter Banana were setting up their banana co-operative, there was initial resistance, even arguments in the warehouse. But the proof is in the (banana) pudding. Business Manager Doriana Mangili is blunt: they wouldn't have survived if they weren't a co-operative. More...
FMC's Wyong plant tests its strengths with global ag chemical launch
15 February 2021 | Farm Online
Semi-trailers have been queuing up, loading up and rolling out of the NSW Central Coast site of crop protection business FMC after an intense 12-month countdown to the global retail launch of new broad spectrum herbicide, Overwatch. More...
Travel points Robert in the ag direction
16 February 2021 | Farm Weekly
Having visited farming operations across North America and Europe, Robert Harrison believes Western Australia's farmers are some of the most innovative in the world.
Growing up in Wongan Hills, Mr Harrison, 28, took some time off after completing his degree in environmental biology and agriculture at Curtin University to travel. More...

2019 Reef Water Quality Report Card shows improvement
17 February 2021 | QFF
The Queensland Farmers' Federation (QFF) has reiterated Queensland agriculture's commitment to securing the future of the Great Barrier Reef following the release of the 2019 Reef Water Quality Report Card today. More...
Weekly Rainfall Update
for 7 days to 9 am 16 February 2021
Rainfall Statistics
Week Ending 19 February 2021
 

Town
Feb
 YTD
 Mossman
173.2

869.4

Mareeba 
109.2

502.4

Cairns 
 234.0

842.0

Gordonvale
234.0

842.0

Innisfail

392.0

1374.0

Tully
521.6

1374.0

Ingham
559.7

1401.2

Ayr
78.2

511.8

Proserpine
70.2

488.8

Mackay
49.2

375.0

Bundaberg
34.0

75.8

Maryborough
19.4

71.8

Beenleigh
78.2

172.1

Murwillumbah

159.6

333.3

Ballina
138.2

256.6

Yamba
95.6

240.0
Wet summer a challenge, but farmers won't begrudge a drop of rain after years of drought
19 February 2021 | ABC
Farmers who have battled through years of drought will lap up rain any day; however, the unusually wet summer has brought with it a raft of challenges.
Some areas of NSW have already recorded upwards of 100 millimetres of rain this year and that is impacting some crops and livestock. More...

Famously dry central Australian river springs to life
17 February 2021 | Queensland Country Life
The unexpected detour of a La Nina-inspired tropical low has caused a rare sight in central Australia.
The Todd River in Alice Springs, home to the world famous dry bed yacht regatta each spring, is flowing - for now at least. More...