ACFA E-Newsletter
26 March 2021
Sugar millers focus on worker safety
23 March 2021 | Queensland Country Life
Worker safety heads the agenda at the Australian Sugar Milling Council's biennial safety conference, starting in Mackay today.
ASMC has set the theme for this year's conference as Living and Leading Safety - It Starts with You!
The organisation represents 16 sugar mills in Queensland and NSW that collectively account for around 90 per cent of Australia's raw sugar production.
More than 100 delegates from mills and associated sugar industry organisations will attend the two-day event.

ASMC chair John Pratt said the title emphasised that safety in sugar workplaces was a shared responsibility.
"Sugar mills are dynamic and complex environments but if everyone takes personal responsibility for their safety behaviour, whether it be individually or as part of a team, we're confident we can deliver wider industry results second to none," Mr Pratt said. More...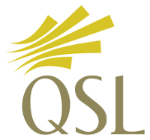 QSL Pool Prices, Shared Pool Values & Advances:
Decision to access disaster recovery assistance after the 2019 floods pays off for Davies family
24 March 2021 | Queensland Country Life
A decision to access disaster recovery assistance after a monsoonal trough wreaked havoc across North Queensland in 2019 has helped one Burdekin farming family get back on its feet.
Cane farms from Ingham to the Burdekin were inundated two years ago, as a monsoon trough brought an unprecedented deluge to the region. More...
Racecourse Projects delivered 400,000 tonnes of cane to Mackay Sugar and Wilmar Sugar mills
24 March 2021 | Queensland Country Life
The highly successful Mackay district farming operation Racecourse Projects had its foundations in October 2013 and continues to grow from strength to strength.
Over time the company has invested in more than 5000 hectares of cane land in the Mackay/Plane Creek districts. Last year more than 400,000 tonnes of cane were delivered by the company's four harvesting groups to Mackay Sugar and Wilmar Sugar mills.
Racecourse Projects is owned by majority shareholder Proterra Investment Partners, an American private equity company that invests in natural resources - agriculture, food, metals and mining - and owns sugar mills in Brazil. More...

Farm safety opportunities
24 March 2021 | QFF
Agriculture is one of the most dangerous sectors to work in due to the combination of hazards including heavy plant and machinery, chemicals, noise, dust, sun and heat exposure, working with animals, alone or in remote locations. Statistics recently compiled and released by AgriFutures Australia and AgHealth showed a total of 58 on-farm deaths were reported by the media during the period 1 January to 31 December, 2020 – 16 of which were in Queensland. Quad bikes and tractors remain the leading agents of fatal injury, while males were involved in 48 of the cases and children under the age of 15 accounted for 8 cases. More...
QFF calls on state government to consider farm safety opportunities
24 March 2021 | QSL
The Queensland Farmers' Federation (QFF) is calling on the state government to implement co-funding opportunities for farmers and other businesses to undertake a range of safety improvements after new statistics showed Queensland had one of the highest numbers of on-farm deaths in the country. More...
Export Market Insights and Opportunities Webinar
Join Food Innovation Australia Limited and QFF for a virtual event focussing on export market insights and opportunities within the Australian food and agribusiness sector and abroad on Monday 29th March at 12pm. More...
Under pressure: 30,000 biosecurity risks intercepted in less than a year
24 March 2021 | North Queensland Register
The government has intercepted 30,000 biosecurity risks in less than 12 months and one of the nation's most senior public servants has admitted the system is under pressure
The nation's biosecurity strain was put under the spotlight, as officials from the Department of Agriculture, Water and Environment were grilled in a Senate estimates hearing on Tuesday. More...

More than 50 growers in the queue for Hort360 Reef Certification
25 March 2021 | Queensland Country Life
The rollout of Hort360 Reef Certification is trucking along with more than 55 growers now in the process to obtain the best practice and environmental badge.

Launched in August last year, Hort360 Reef Certification is a key component of the Hort360 Great Barrier Reef Best Management Practice program. More...

No short cut to boosting soil carbon and nitrogen
25 March 2021 | Queensland Country Life
One of the major problems facing those in continuous cropping systems is the issue of declining soil carbon, which in turn runs down nutrient levels.
A CSIRO expert has said there is no quick fix and farmers cannot rely simply on cranking up nitrogen (N) fertiliser levels to boost fertility. More...
Helen Haines' bright idea to increase rural ownership of renewables a step closer
26 March 2021 | Farm Weekly
A plan to give farmers and regional communities the opportunity to invest in all nearby renewable energy projects has taken a significant step forward.
The proposal to create a new government agency to fund regional renewables projects and force developers to offer nearby residents the chance to buy into the project will go before a parliamentary committee to assess its merit. More...
$25,000 grants available for cyclone-impacted primary producers in North Queensland
20 March 2021 | QRIDA
Recovery assistance grants of up to $25,000 are now available to support the recovery of primary producers in North Queensland impacted by Tropical Cyclone Niran.
Assistance is being provided through the jointly funded Commonwealth-State Disaster Recovery Funding Arrangements (DRFA). More...
Weekly Rainfall Update
for 7 days to 9 am 23 March 2021
Rainfall Statistics
Week Ending 26 March 2021
 

Town
 Mar
 YTD
 Mossman
102.8

1077.8

 
Mareeba 
86.4

622.6

Cairns 
280.6
 

1179.0

Gordonvale
280.6

1179.0

Innisfail

204.4

1684.0

Tully
112.8

1684.0

Ingham
334.1

1913.3

Ayr
162.6

727.8

Proserpine
116.8

712.4

Mackay
160.4

587.0

Bundaberg
111.6

192.6

Maryborough
201.6

276.2

Beenleigh
380.8

593.9

Murwillumbah

359.0

832.1

Ballina
410.2

857.8

Yamba
484.2
871.0
Moisture welcomed through NSW cropping regions
24 March 2021 | Queensland Country Life
In contrast to the devastation on the eastern side of the Great Dividing Range, inland NSW is largely welcoming rain that has fallen over the past week. More...
Rabobank provides flood finance support for ag customers
23 March 2021 | Farm Online
Rabobank has told its agribusiness clients it will offer a range of support measures to farmers and others adversely impacted by floods and torrential rainfall in NSW and Queensland. More...
Not a dime of $100m regional bushfire and COVID recovery fund spent
22 March 2021 | Farm Online
Not a single cent has been spent from the $100-million fund designed to help regional areas bounce back from the economic impacts of the Black Summer Bushfires and COVID-19. More...