ACFA E-Newsletter
12 March 2021
State government commits $1.9 million to sugarcane transloading facility infrastructure
5 March 2021 | Queensland Country Life
Maryborough sugarcane growers and the wider sugar industry have welcomed a $1.9 million funding commitment from the state government for transloading facility infrastructure.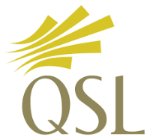 QSL Pool Prices, Shared Pool Values & Advances:
The commitment follows close on the heels of a $2.5 million pledge from the federal government to support the plan that will see sugarcane grown, harvested and hauled in the Maryborough region milled into raw sugar at the Isis Central Sugar Mill at Childers. More...
NSW Sugar Board Appointment
12 March 2021 | Sunshine Sugar
Thirty-nine-year-old Richmond River cane grower Marty Walsh has been elected as a Director on the NSW Sugar Milling Cooperative Board.
Marty, his wife Donna and their three young children farm 110 hectares of cane land on their Coraki property. In partnership with his parents Tom and Julie, the Walsh families grow sugarcane and soy bean on a total of 440 hectares of land in the Richmond Valley area. More...
Pest alert as FAW marches into cane
8 March 2021 | Queensland Country Life
Cane growers and service providers are being urged to be on the lookout for signs of fall armyworm, following the first confirmed report of the pest in sugarcane.
Identified in a crop on the Atherton Tablelands late last month, the occurrence is thought to be as a result of a heavily-infested maize crop that bordered the cane. More...
Austoft sugarcane harvester picks up a sweet win in Brazil
8 March 2021 | North Queensland Register
The Austoft 8810 sugarcane harvester, whose heritage traces back to two brothers from Bundaberg in Queensland, has been named one of Brazil's Machines of the Year for 2020-21.
The machine was named the winner in the sugarcane harvester category. More...
Sweet achievement as Bundaberg company makes 'world first' cane harvester
12 March 2021 | North Queensland Register
A Bundaberg company says it has manufactured the world's first sugarcane harvester powered by a Stage 5 diesel engine and hopes to develop an export market for them in Japan.
Canetec has been developing the machine for the past 12 months in response to requests from Japan for a small harvester suited to its small fields and environmental and carbon emission standards. More...
Farm Businesswomen discussion paper highlights financial insecurity
10 March 2021 | QFF
Women's labour is an indispensable part of Australian agriculture. Research has found that when considering on- and off-farm work, domestic duties, and volunteering, the work of women in agriculture is valued at $23.6 billion. While self-employed family farming remains the dominant mode of work in agriculture, this practice can unfortunately expose women to a lack of financial security due to a lack of economic and legal support structures. More...
Mungbeans unmasked
24 February 2021 | UQ News
New research in Queensland aims to improve mungbean yields in an increasingly variable climate. It will also provide essential information about the key factors influencing plant growth and yields.
Mungbean (Vigna radiata) is a high-value summer legume crop, returning an average of $1100 per tonne to growers. As a legume, it has the ability to fix nitrogen and improve soil productivity, which makes it an attractive option for growers in Queensland and northern NSW. More...
Boosting Apprenticeship Commences
March 2021 | Australian Government
The Boosting Apprenticeship Commencements wage subsidy supports businesses and Group Training Organisations to take on new apprentices and trainees, to build a pipeline of skilled workers to support sustained economic recovery. More...
Is asparagopsis seaweed a key way to reduce methane emissions in sheep and cattle, or a risky investment?
7 March 2021 | ABC
The potential for seaweed to reduce methane emissions in sheep and cattle is being overblown and investors are at risk, according to one of the nation's leading experts on seaweed. More...
Climate change to force farmers to become more efficient
8 March 2021 | Farm Weekly
Farmers will need to make further efficiency gains just to stand still in terms of overall productivity as climate change continues to impact Australian farming systems.
This was the sobering take-home message from Australian Bureau of Agricultural and Resource Economics and Sciences senior economist Neal Hughes speaking at last week's ABARES Outlook conference. More...
Rabobank to host financial workshops
8 March 2021 | Farm Weekly
Farmers have been invited to fine-tune their financial management skills at free workshops now available to primary producers.
Following the success of last year's virtual Financial Skills Workshops - which prior to COVID-19 were held face-to-face - the course will again be conducted online in 2021. More...
Govt committed to FMDs but asks farmers `do they work?'
12 March 2021 | Queensland Country Life
The federal government says it is under no pressure to tighten up or tinker with agriculture's Farm Management Deposit Scheme, however it wants to evaluate if FMDs are meeting farmers' needs.

A health check of FMD arrangements is being undertaken as part of Canberra's Drought Response, Resilience and Preparedness Plan. More...

Weekly Rainfall Update
for 7 days to 9 am 9 March 2021
Rainfall Statistics
Week Ending 12 March 2021
 

Town
 Mar
 YTD
 Mossman
76.0 

1051.0

 
Mareeba 
51.6
 

587.8

Cairns 
18.2 

916.6

Gordonvale
18.2

916.6

Innisfail
37.0

1608.2

Tully
37.0

1608.2

Ingham
177.1

1756.3

Ayr
134.8

700.0

Proserpine
28.6

624.2

Mackay
21.8

448.4

Bundaberg
23.6

104.6

Maryborough
14.2

88.8

Beenleigh
95.6

308.7

Murwillumbah

69.6

542.7

Ballina
80.0

527.6

Yamba
76.6

463.4
Hopes for fruitful end to wet season for southern Queensland
9 March 2021 | Farm Online
Queensland's agricultural sector will be hoping a largely lacklustre La Nina weather event ends with a bang, with heavy rain forecast over the next fortnight.
While the La Nina has played a role in parts of NSW and eastern Victoria having a very wet summer, generally the wet season in the Sunshine State has failed to get pulses racing. More...
Neutral outlook but hopes of some late La Nina rain
10 March 2021 | Queensland Country Life
Forecasting skill is at close to its lowest for the autumn period, but farmers will be hopeful the decaying La Nina provides some parting gifts over the next three months.
While the current La Nina event is slowly winding up, the Bureau of Meteorology (BOM) said it could still have an influence on conditions over the critical autumn period, as farmers look for opening rain for the winter crop. More...