ACFA E-Newsletter
23 April 2021
Transport hub adds to Oreco growth
17 April 2021 | Bundaberg Now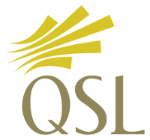 QSL Pool Prices, Shared Pool Values & Advances:
Oreco Group's reputation as a developing mega business for the Bundaberg Region has been further enhanced with the pending finalisation of a 6000 square metre transport hub.
Located adjacent to the Isis Central Sugar Mill near Childers, Oreco is Australia's largest producer of a range of mulch related products catering to garden and livestock feed requirements.
Business Development Manager Amber Gilbert said the company had come a long way since the days when it sourced local cane trash for conversion to sugar cane mulch. More...

Bundaberg in focus as indie filmmaker gets hooked on filming Flathead
20 April 2021 | ABC
Beer and rum cans litter a cluttered, ageing caravan in a paddock surrounded by sugar cane in Bundaberg in south-east Queensland. More...
Australia's oldest sugar mill gets a spoonful of new
20 April 2021 | Foodmag
Ahrens partnered with Sunshine Sugar, the only 100% Australian grown, made and owned sugar manufacturer, to create an expansive facility that not only ticked all the boxes for functionality but was also a modern and aesthetically pleasing update to the century-old Harwood site. More...
Can sugarcane create jet fuel?
18 April 2021 | University of Hawai'i
A groundbreaking study investigating the growth of selected varieties of sugarcane to convert into high-performance jet fuel is underway at the University of Hawaiʻi at Hilo College of Agriculture, Forestry, and Natural Resource Management (CAFNRM). Utilizing advanced technologies in agronomics and bioeconomy, the researchers are ultimately looking to improve the island's environmental sustainability, build a stronger economy and create educational opportunities for students. More...
From red to green to black
21 April 2021 | QFF
This week we recognise Earth Day, a day to focus and reflect on ensuring a healthy, sustainable habitat for people and wildlife alike. It serves as a reminder of how fragile our planet and its ecosystems are and how important it is to protect them for the future of our planet. Maintaining a sustainable and profitable agriculture sector is essential to the longevity and prosperity of Queensland farmers and the environment into the future. And it is for these future generations that many farmers steward their lands and operate their businesses to the highest standard, in order to leave them in a better condition than when they acquired them. More...
Farmers need to get into the space race says new report
22 April 2021 | Farm Online
The key to farmers unlocking billions of more dollars from new ag technology is orbiting in the skies above them, according to a new report released by Agrifutures Australia.
The federal government-funded rural research corporation commissioned the Australian National University (ANU) to do a wide-ranging study into the future role of satellites to lift farm productivity and value. More...

Water market among Australia's least regulated sectors
21 April 2021 | Queensland Country Life
An Australian Competition and Consumer Commission commissioner working on the authority's report into water markets in the Murray Darling Basin said the water industry was among the least regulated he has encountered in Australia. More...

Honda sticks with decision to say goodbye to Australian quad bike market
21 March 2021 | Farm Weekly
Major Japanese quad bike manufacturer Honda has confirmed it won't change its mind on quitting the Australian market on October 10.
Instead the motorcycle and vehicle manufacturing giant says it will focus on developing its market for side-by-sides in Australia. More...
Syngenta and Landcare team up for on-farm biodiversity project
19 April 2021 | Farm Online
Landcare and Syngenta will team up for an on-farm project, showcasing the benefits of improving biodiversity while protecting habitat for a range of native plants and animals.
The two-year partnership will create biodiverse habitats for endemic species, including pollinators, to restore and promote native ecology. More...
QLD ChemClear collection coming in July
April 2021 | ChemClear
Queensland agvet chemicals holders will have an opportunity to safely dispose of their unwanted or obsolete chemicals with a ChemClear collection scheduled for July and August this year.
With the recent floods through much of the eastern parts of the country there may be chemicals that have become unidentifiable, making this is a timely service to remove these. More...
$2 million for increased access to Agvet chemicals
20 April 2021 | Australian Government
The Australian Government is providing farmers with greater flexibility to combat pests, diseases, and weeds through the sixth round of the Assistance Grants - Access to Industry Priority Uses of Agricultural and Veterinary (agvet) Chemicals 2020-21 grants program.
Minister for Agriculture, Drought and Emergency Management, David Littleproud, said the grants would help Australian farmers access safe and effective agvet chemicals. More...
Weekly Rainfall Update
for 7 days to 9 am 20 April 2021
Rainfall Statistics
Week Ending 23 April 2021
 

Town
 Apr
 YTD
 Mossman
140.6

1227.6

Mareeba 
134.8

761.8

Cairns 
395.8

1617.4

Gordonvale
395.8

1617.4

Innisfail
474.6

2427.6

Tully
474.6

2427.6

Ingham
721.7

2753.9

Ayr
110.0

837.8

Proserpine
91.6

804.0

Mackay
128.2

720.2

Bundaberg
37.2

229.8

Maryborough
78.8

359.4

Beenleigh
107.7

701.6

Murwillumbah

151.7

986.2

Ballina
216.8

1097.2

Yamba
112.2

989.0
End of La Nina means autumn break forecasts are hit and miss
16 April 2021 | Farm Online
Most people are looking ahead to autumn weather predictions now that La Nina has been officially consigned to history.
The Bureau of Meteorology predicts large parts of eastern Australia are expected to experience below-average rainfall from May through to July. More...
Game of politics leaves drought-stricken farmers high and dry
21 April 2021 | Queensland Country Life
Almost 400 Queensland farmers have been left out of pocket, waiting for their entitled drought infrastructure rebate as state and federal politicians continue to play a game of cat and mouse.
The hugely popular national emergency water infrastructure rebate scheme has been extended by the federal government for another 12 months but the Queensland government has not signed up. More...