ACFA E-Newsletter
21 May 2021
Future Drought Fund investments for Queensland
19 May 2021 | Queensland Government
Minister for Agriculture, Drought and Emergency Management David Littleproud and QLD Minister for Agricultural Industry Development and Fisheries and Minister for Rural Communities Mark Furner said the Future Drought Fund programs will support farmers and regions to build resilience to future droughts.
"The $9.85 million Regional Drought Resilience Planning program supports partnerships of regional organisations, councils, communities and farmers to develop regional drought resilience plans," Minister Littleproud said.
"The plans will identify how to manage through droughts by finding ways to build resilience across agricultural sectors and allied industries. More...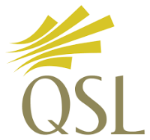 Market Update
QSL Pool Prices, Shared Pool Values & Advances:
Joint media release: On-farm Emergency Water Infrastructure boost for Queensland
20 May 2021 | Australian Government
The Australian Government is bolstering support for drought affected farmers in Queensland through the $100 million On-farm Emergency Water Infrastructure Rebate Scheme.
Minister for Resources, Water and Northern Australia, Keith Pitt, welcomed the Queensland Government signing on to the expanded scheme to further support drought affected farmers. More...
Calls to cut red tape around sugarcane industry
19 May 2021 | North Queensland Register
Government red tape needs to be slashed to increase Australia's sugar production, with canegrowers and millers alike calling for a reduction of regulations.
The Australian Sugar Milling Council and Canegrowers have both taken aim at Queensland government red tape in recent days, with ASMC focusing on an industry revitalisatation strategy while Canegrowers continues to home in on reef regulations. More...

Animation tackles sugarcane's issues with reef politics
17 May 2021 | Mackay Local News
Made to explain the decade-long sugarcane industry battle against reef regulations, waged while growers have been improving farm environmental practices, the animation is available on YouTube.
"It has been a complex campaign and we need to do all we can to explain the toxic link between unjustifiable farm management practice targets, unfair Reef Report Cards and the state push to keep ramping up regulation on farmers," CANEGROWERS CEO Dan Galligan said. More...

Webinar: adoption of practices to mitigate harvest losses
Date | Source
Final results and maximising sugarcane recovery through development of harvesting decision support tool.
Please join us as we hear from Phil Patane (SRA) and Brendon Nothard (DAF) as they present the final outcomes of the project 'Adoption of practices to mitigate harvest losses' and explain the next stage of the project titled 'Maximising sugarcane recovery: development of harvesting decision support tool'. More...
Burdekin trial to compost aquatic weeds and improve soil health
14 May 2021 | North Queensland Register
Weeds by definition are undesirable, but Burdekin cane growers are using the unwanted plants to their benefit.
Working with the NQ Dry Tropics Waterways, Wetlands and Coasts team, five farmers are turning aquatic weeds sourced from local creeks into compost to improve soil health and crop yield. More...
Sweet Days, Hot Nights Festival
15 May 2021 | Women in Sugar Burdekin
Need a new and exciting team bonding event? An activity that will bring the team together? Something that will test your skills and teamwork? We challenge you to get four of your work colleagues together to compete in the Australian Hand Cane Cutting Championships Corporate Challenge! Event Sponsors and reigning champs Queensland Sugar Limited took out the top prize in 2019 and are gearing up for a comeback in 2021! If your team would like to compete call event organisers on 4783 9807 to register or follow the link below: https://www.trybooking.com/BHUTR
Sunshine Sugar at Norco Primex Field Days 2021
18 May 2021 | Sunshine Sugar
We are looking forward to launching our Virtual Reality, Sugar Paddock to Pack story at PRIMEX this week. This immersive 360-degree reality experience will enable you to experience the world of cane farming, harvesting, milling, refining and the transport and logistics involved in the production and distribution of our favourite sweet stuff to consumers and food manufacturers across Australia.
ACFA Director Robert Quirk greeting visitors to the Sunshine Sugar/NSW Cane Growers display at Primex Casino along with his wife, Margie.

"The sites top interest to visitor was an audio visual of paddock to plate on cane growing , transport, milling and refining. I tried the technology. What a fantastic experience not only for the students and teachers visiting the site but for people such as my self who have been in the industry for 60 plus years. - Robert"

15 per cent discount does little for many irrigators
19 May 2021 | Queensland Country Life
The Queensland government recognised irrigation water was unaffordable in 2019-20 and froze prices. Last year it further acknowledged the importance of water for agriculture, making an election commitment to deliver a 15 per cent reduction in irrigation water charges for irrigators serviced by Queensland's state-owned schemes, and an additional 35pc discount for horticulture growers, effective from July 1, 2021. After advocacy by the Queensland Farmers' Federation and its industry members, the state government extended the definition of horticulture beyond fruit and vegetables to include nuts, turf, flowers and nursery growers, allowing more irrigators to access the larger discount. More...
Agriculture microgrid project powers ahead
19 May 2021 | QFF
Smart energy grid research has commenced across four farming regions in Queensland and New South Wales to uncover practical, replicable, and high impact microgrid scenarios for Australian agriculture. More...
Qld chemical holders need to register agvet chemicals by June 13
17 May 2021 | North Queensland Register
Queensland property holders are encouraged to register their unwanted agricultural and veterinary chemicals for Agsafe's ChemClear collection, set to begin in July.
The initiative is a program which provides a safe, effective and convenient path for users to dispose of their unwanted agvet chemicals. More...
Register your chemicals at ChemClear or call 1800 008 182 or Colin Hoey at 0428 964 576
Cotton yields smashed to 37 year lows by drought
20 May 2021 | Queensland Country Life
The full impact of the horror east coast drought on the cotton sector has recently been borne out in Australian Bureau of Statistics data.
The ABS has released data from the horror 2019-20 season before the drought broke which found total production dropping to its lowest levels in 37 years. More...
Y is it so? Buried undies reveal soil health secrets
21 May 2021 | Farm Online
It's not often there's a competition as to who has the grottiest, most rotted out pair of jocks on offer. However, that is exactly the case in a joint University of New England (UNE) and CottonInfo project.
The Soil Your Undies initiative is a project to assess soil health across the nation. Oliver Knox, UNE senior lecturer in soil systems, said cotton underpants were a perfect medium for helping to measure soil health. More...

Value of FMD savings in spotlight as farmer spending soars
19 May 2021 | North Queensland Register
It's been a serious year for farmer spending as upbeat commodity markets and better seasons prompt widespread big budget upgrades of machinery and farm infrastructure.
Yet producers are still showing plenty of enthusiasm to use farm management deposits to save money for tougher times, with the National Farmers Federation wanting a $800,000 cap on FMD accounts scrapped to help enhance the culture of sensible saving, drought preparedness and business resilience. More...

Banana industry's finest celebrated
17 May 2021 | North Queensland Register
The banana industry has handed out awards to five individuals to recognise their efforts in driving the industry forward.
Growers Dennis Howe and Franziska and Peter Inderbitzin, along with veteran horticulturalist Jeff Daniells, received Awards of Honour at the Banana Ball, while Gavin Devaney, a grower from Boogan, took home the newly created Future Farming Award, acknowledging outstanding achievement in banana best management practice. More...
Weekly Rainfall Update
for 7 days to 9 am 18 May 2021
Rainfall Statistics
Week Ending 21 May 2021
 

Town
 May
 YTD
 Mossman
0.0 

1234.4

Mareeba 
1.2 
 

780.8

Cairns 
17.8 
 

2081.6

Gordonvale
17.8

2081.6

Innisfail
83.8

2827.4

Tully
83.8

2827.4

Ingham
14.7

2831.3

Ayr
3.0

860.0

Proserpine
1.6

822.2

Mackay
24.6

829.4

Bundaberg
7.4

237.2

Maryborough
69.0

431.0

Beenleigh
108.0

814.1

Murwillumbah

127.5

1116.7

Ballina
31.0

1161.0

Yamba
156.6

1175.6
Climate indicators cloudy when patterns are neutral
20 May 2021 | The Land
The neutral pattern both in the sea surface temperatures in the Pacific Ocean and in the atmospheric response is now well established, and most climate models indicate that this will be the case until the middle of spring at least.
As far as the oceans are concerned, it is worth noting that SSTs are still a little up on normal in the Coral Sea and around continental Australia and this would support a scenario of a little more rain potential than might normally occur in the neutral situation. More...

New climate service delivers jobs and skills to North Queensland
20 May 2021 | BoM
Townsville will gain new jobs and North Queensland will benefit from an enhanced Bureau of Meteorology presence following last week's budget announcement establishing the Australian Climate Service (ACS).
The new service brings together experts from Australia's leading science and data agencies to help communities better prepare for, respond to, and recover from natural disasters and to help them adapt and plan for changing climates. More...
To help Queensland small businesses prevent, prepare, respond and recover when disaster strikes, the Queensland Government has launched a new digital disaster hub and free app.
The Small business disaster hub is an online one-stop shop with checklists, messaging, insurance claim tips, links to financial assistance and how-to videos tailored to small business sectors to help them manage nine different types of disasters. More...