ACFA E-Newsletter
2 July 2021
A new era of research, development and adoption (RD&A) begins for the Australian sugarcane industry
1 July 2021 | SRA
Today (Thursday July 1) marks 'day one' of an exciting era of sugarcane research, development and adoption (RD&A) investment for the Australian sugarcane industry, with Sugar Research Australia (SRA) officially commencing a new five-year Strategic Plan.
SRA CEO Roslyn Baker said that the Strategic Plan 2021-2026 had been developed with extensive consultation and feedback over the last 18 months and had culminated in a new plan built on five specific pillars of value.
These pillars are: strong foundations, a high-performing research portfolio, translation expertise, world-class sugarcane varieties, and commercial benefits and rewards.

"By focusing on these five strategic pillars, we have created a new direction for SRA that puts the company in the best possible position to deliver on our new vision," she said. More...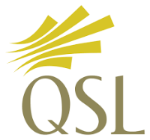 QSL Pool Prices, Shared Pool Values & Advances:
Decision support tool to help the industry find the harvesting sweet spot
28 June 2021 | SRA
Recent research into sugarcane harvesting has demonstrated that there is significant potential for the industry to ensure more sugar makes its way from the paddock and into the supply chain. More...
Monthly Market and Grower Pricing Update
28 July 2021 | QSL
Raw sugar prices floated in the mid-high 17 US cent range for the first half of June, peaking at 17.93 USc/lb for the July 2021 contract before an overwhelmingly bearish trend saw the contract collapse more than 150 points. The Australian Dollar followed a similar trajectory, hovering around 77 US cents for the first half of the month, peaking at 77.76 US cents on 12 June before collapsing 300 points to 74.76 US cents on 22 June as a reaction to the US Federal Open Market Committee's forecast of two interest rate hikes in late 2023. More...
Wilmar Sugar opens new store building at Proserpine mill
29 June 2021 | North Queensland Register
Wilmar Sugar has announced the opening of a new store building at its Proserpine Mill in the wake of the fire that tore through the old store and offices in 2020.
Officially opening for business earlier in June, construction of the two storey prefab building wrapped up in May, with Wilmar Sugar employees eagerly moving into their brand new offices last week. More...

Drones add to fall armyworm defence
1 July 2021 | Farm Weekly
High-tech drones are being used to survey maize crops in the State's north for the new invasive pest, fall armyworm, to improve monitoring and provide an early warning detection tool for growers.
The Department of Primary Industries and Regional Development (DPIRD) has joined with the Ord River District Co-operative (ORDCO) to survey six maize crops in the Ord River Irrigation Area during the growing season between May and September. More...

$1 million injection for Mossman food facility
29 June 2021 | Newsport
CocoNutZ , a patented agricultural bio-manufacturing platform which seeks to diversify FNQ agriculture through producing a range of condiments using local sugar cane, has received a significant shot in the arm thanks to a Federal Government grant.
The Morrison Government is providing Mossman-based manufacturer CocoNutZ Australia with a grant of $1 million to increase its competitiveness and productivity while also helping support local jobs. More...

Brazilian coffee, sugarcane and corn hit by third day of frost
2 July 2021 | Reuters
Brazilian agricultural areas were hit by frosts for a third day on Thursday, affecting corn, coffee, and sugarcane as well as produce for local markets such as beans, potatoes and tomatoes, according to consultancy Rural Clima. More...
$70M plant that would turn sugarcane into fuel could create 200+ jobs in this Louisiana town
US | 28 June 2021 | The Advocate
A renewable fuels company is considering building a $70 million plant in Jeanerette that would turn sugarcane bagasse into fuel pellets. More...
Mining the future of resources and ag for QRIDP
30 June 2021 | QFF
Queensland is rich in agricultural, mineral and gas resources. At times, this creates coexistence challenges for the agriculture and resource sectors to manage. To assist with this ongoing relationship, the Queensland Government is creating a Queensland Resources Industry Development Plan (QRIDP), which aims to set out a long-term vision to ensure the future of the state's resources industry, and identify the immediate actions needed to achieve it. More...
Innovative agricultural robots land $4.5 million in funding for start-up SwarmFarm
28 June 2021 | ABC
A Queensland couple's decade-long push to lead the world in the production of agricultural robots has received a multi-million-dollar funding boost.

Andrew and Jocie Bate's ambitious start-up SwarmFarm has partnered with ag-tech venture capital firm Tenacious Ventures to raise $4.5 million. More...

Farmers need backpackers, but backpackers might not need farmers after visa changes
1 July 2021 | ABC
Farm groups have slammed the federal government's changes to the structure of the working holiday maker (WHM) visa, saying it imperils Australia's food production and adds to labour shortage woes.

Visa holders working in the tourism and hospitality sectors in northern, remote and very remote areas of Australia will be able to count this towards eligibility for a second or third year extension without completing farm work. More...

Land clearing in NSW continues at near-record levels but farmers say data is misleading
2 July 2021 | ABC
New data shows a significant rise in land clearing across New South Wales, with three-quarters of it "unexplained", but farmers say the figures are misleading.

According to a state government report, 54,500 hectares of woody vegetation was lost in 2019, slightly less than the previous year, but well above the longer-term average (2009-17) of 38,800 hectares. More...

Traceability grant to take e-Bale project to next level
30 June 2021 | Farm Weekly
Work on the Australian Wool Exchange's project to electronically track wool bales has been given an $180,000 boost thanks to a traceability grant from the federal government.
The grant will go towards finetuning the e-Bale system, which uses radio frequency identification and QR code technology to give each wool bale a unique number captured in the shearing shed using AWEX's WoolClip software. More...
Australia's eastern seaboard ready for driverless vehicles, but regional roads 'lack infrastructure'
28 June 2021 | ABC
Australia has robots that pick fruit, harvest crops and milk cows, but is the nation ready for driverless trucks hauling fresh produce on our major transport routes?

Recently in the United States, autonomous truck company TuSimple completed the milestone of transporting watermelons more than 1,500 kilometres without any human control over the truck. More...
From this week, every mainland state will allow GM crops. Here's why that's nothing to fear
28 June 2021 | Grain Central
On July 1, the New South Wales government will lift a ban on genetically modified (GM) crops after an 18-year moratorium. It will mean GM crops can now be grown in every Australian state except Tasmania.
Major farming groups have welcomed the move. GM proponents say the biotechnology leads to better crop yields and may solve food shortages and reduce infestations of weeds and pests. More...

Glyphosate does not cause cancer, latest independent European Union study concludes
21 June 2021 | Genetic Literacy Project
Despite the allegations of greedy trial lawyers and greedy, ideological activist groups, a massive body of peer-reviewed research has confirmed that glyphosate, the active ingredient in Bayer's Roundup weed killer, poses minimal risk to human health and the environment. And the evidence continues to roll in. More...
Week
Mill
Crush (t)
%CSS
Date
STD
Week
STD
27 Jun 2021
Mossman
14,954
27 Jun 2021
Tableland

105,797

13.86
13.34
27 Jun 2021
Mulgrave

109,930

11.03
11.04
27 Jun 2021
South Johnstone

63,270

11.14
11.14
2 Jul 2021
Tully

278,317

12.24
12.40
26 Jun 2021
Victoria

113,845

11.92
11.91
26 Jun 2021
Macknade

35,329

26 Jun 2021
Invicta

377,451

13.52
13.28
26 Jun 2021
Pioneer

190,548

13.80
13.36
26 Jun 2021
Kalamia

177,863

13.21
13.00
26 Jun 2021
Inkerman

129,609

13.05
12.74
Proserpine
Mackay
26 Jun 2021
Plane Creek

76,394

12.15
12.09
26 Jun 2021
Bundaberg

35,708

12.64
12.64
Isis
Maryborough
Rocky Point
20 Jun 2021
Harwood

38,245

11.38
11.29
20 Jun 2021
Broadwater

49,779

11.65
11.41
Condong
Weekly Rainfall Update
for 7 days to 9 am 29 June 2021
Rainfall Statistics
Week Ending 2 July 2021
 

Town
 Jul
 YTD
 Mossman
 44.0

1294.4

Mareeba 
2.6 

789.4

Cairns 
28.0 

2203.6

Gordonvale
28.0

2203.6

Innisfail
149.2

3549.6

Tully
149.2

3549.6

Ingham
59.2

2937.0

Ayr
0.0

874.4

Proserpine
1.2

856.2

Mackay
0.6

893.8

Bundaberg
2.8

279.4

Maryborough
7.2

487.6

Beenleigh
5.8

910.0

Murwillumbah

40.0

1192.1

Ballina
66.6

1295.4

Yamba
44.8
1287.8
Wet winter and spring hopes raised by BOM
28 June 2021 | Farm Weekly
The latest Bureau of Meteorology seasonal outlook figures look good for the grains sector.
Vast swathes of the eastern half of the country have an 80 per cent change of exceeding median rainfall for July-September. More...

Almost 60 coral species around Lizard Island are 'missing' – and a Great Barrier Reef extinction crisis could be next
2 July 2021 | The Conversation
The federal government has opposed a recommendation by a United Nations body that the Great Barrier Reef be listed as "in danger". But there's no doubt the natural wonder is in dire trouble. In new research, my colleagues and I provide fresh insight into the plight of many coral species.
Worsening climate change, and subsequent marine heatwaves, have led to mass coral deaths on tropical reefs. However, there are few estimates of how reduced overall coral cover is linked to declines in particular coral species. More...