ACFA E-Newsletter
22 January 2021
Biopesticide to target fall armyworm in Queensland
15 January 2021 | Queensland Country Life
A biopesticide which contains a naturally occurring caterpillar virus will be imported to Queensland in a bid to tackle the invasive agricultural pest fall armyworm.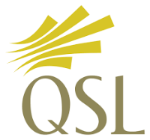 Weekly Update
QSL Pool Prices, Shared Pool Values & Advances:
Queensland's Department of Agriculture and Fisheries has received approval to import Fawligen to start working on management packages for impacted industries. More...
Sugarcane farming and sugar milling Educational Video
21 January 2021 | Sunshine Sugar
Local cane farming family Richard, Lily and Robert, along with Sunshine Sugar agronomist Rick, played a huge role in the making of an ABC educational video about sugar production in Australia. This video will be used in classrooms around the country to help educate Australian students about where their food comes from. View here...
Progress in sugarcane CEEDS project with SRA and New Energy Farms
20 January 2021 | SRA
In June 2020 Sugar Research Australia Ltd (SRA) and New Energy Farms (NEF) started a program of research and development to introduce the NEF CEEDS technology into the Australian sugarcane industry.

CEEDS are small coated propagules directly drilled in the field like conventional seed. NEF have already licensed CEEDS for commercial sugarcane use in other key sugarcane markets including the US and Brazil.

Development work on the project is now fully underway with SRA in the Bunderberg region. A range current and emerging commercial SRA varieties are currently under the first stage of development testing for CEEDS production. Subsequent trials will examine germination, plant establishment and crop performance under a range of Australian production conditions, to inform potential adoption pathways.

Soil Care Group for Lower Wet Tropics
December 2020 | Terrain NRM
An ever-increasing focus on soil health is behind a new farmers group in the Far North.

Cane grower Alan Lynn is calling on farmers from across the region's agricultural industries to join the new Lower Wet Tropics Soil Care Group, which will focus on Herbert, Tully and surrounding districts and work hand in hand with the neighbouring Wet Tropics Soil Care Group. More...
Irrigation water must be reliable, affordable and equitable
20 January 2021 | Queensland Country Life
After continued advocacy by the Queensland Farmers' Federation and its industry members, the Queensland Labor government made an election commitment to deliver a 15 per cent cut in irrigation water charges for farmers who buy water from Queensland's 35 state-owned irrigation schemes, and a 50 per cent for horticulture growers from July 2021. While QFF welcomed the government's recognition of the importance of water for the agriculture sector, we have serious equity concerns regarding the decision to offer different discounts to different commodities and to omit some irrigators altogether based on their water provider. More...
Hydrogen fuel and fertiliser from potato farm waste is on the boil in a bid to lower heavy costs to farmers
16 January 2021 | ABC
Trials to turn waste from potato farms into fertiliser and energy are underway in regional Victoria in a bid to be environmentally friendly and lower the costs for farmers. More...

Farmers reflect on their harvest programs
22 January 2021 | Farm Online
While some grain receivals are still trickling in to CBH sites around the State, the majority of farmers have finished with the 2020/21 season.
The season exceeded expectations all throughout the grain growing areas, with yields more than often going above average, despite lower rainfall for the year. More...
Australia's ag reputation is opening the perfect opportunity
21 January 2021 | Queensland Country Life
The economic potential of medicinal cannabis is often celebrated by its advocates; highlighting a brand new stream of tax revenue and job growth on top of the medicinal benefits it offers. More...
Mango growers produce bumper crop in Central Queensland despite tough season
18 January 2021 | ABC
A Central Queensland couple new to the mango industry has defied a national crash in the mango yield, increasing their production by 50 per cent.

Daniel and Alice Rye, who bought their orchard five years ago and have just finished their fourth season, packed off a quarter of a million more mangoes than last year. More...

Weekly Rainfall Update
for 7 days to 9 am 19 January 2021
Rainfall Statistics
Week Ending 22 January 2021
 

Town
 Jan
 YTD
 Mossman

596.2

 

596.2

Mareeba 

384.4

384.4

Cairns 

489.0

 

489.0

Gordonvale

489.0

489.0

Innisfail

832.4

832.4

Tully

837.6

837.6

Ingham

831.3

831.3

Ayr

433.6




433.6

Proserpine

393.2

393.2

Mackay

302.6

302.6

Bundaberg

31.4

31.4

Maryborough

47.8

47.8

Beenleigh

90.3

90.3

Murwillumbah

159.2

159.2

Ballina

116.8

116.8

Yamba

114.2

114.2
Weather extremes highlighted by BoM
20 January 2021 | Farm Weekly
Last year was the second-warmest on record for Western Australia as a whole and the fourth-warmest on record for Australia, with the annual national mean temperature 1.15 degrees above average.

The warmth was persistent throughout the year, with six of 12 months placing in the 10 warmest on record for each of mean, maximum, and minimum temperatures for their respective months. More...

Extreme heat forecast for the weekend along with mossie virus, algae warnings
21 January 2021 | Farm Online
A blast of heat with tropical conditions to follow has authorities in several states issuing alerts. Most serious is the rises in mosquito-borne virus detections in recent days. More...
Rain for North Queensland, Roma and Darling Downs
20 January 2021 | Queensland Country Life
Mr Narramore said the next chance of widespread rain was in about a week's time, with a monsoon burst heightening conditions for further cyclone development. More...
Cyclone Kimi downgraded as monsoon activity picks up in Coral Sea
19 January 2021 | Queensland Country Life
A tropical low which unexpectedly formed into a cyclone on Sunday, danced along the North Queensland coast for two days before fizzing out without making landfall. More...