ACFA E-Newsletter
13 August 2021
Wilmar Sugar's first shipment departs Mackay
9 August 2021 | North Queensland Register
The first raw sugar of the 2021 growing season has been shipped out of the Port of Mackay with many local cane growers eagerly watching on as raw sugar produced at their local mill headed south.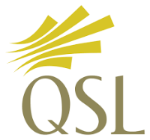 QSL Pool Prices, Shared Pool Values & Advances:
Wilmar's Plane Creek grower marketing consultant, Angus McKerrow and Mackay Sugar Terminal mechanical supervisor, Hamish Beveridge said the Mackay port tour was organised to provide cane growers throughout the region with insight into the sugar supply chain from the farm to the supermarket shelf. More...
Canegrowers: Rebate should be available to all irrigation operations
12 August 2021 | Queensland Country Life
Queensland's peak sugarcane growers body is calling the recent irrigation rebate given to horticultural growers as "unfair" and "discriminatory" to broadacre farming operations.
The Palaszczuk government announced recently that horticulture growers would be able to access a further 35 per cent rebate on water charges. More...
Sugar giant charged with industrial manslaughter after worker electrocuted in Far North Queensland
12 August 2021 | ABC
Charges have been laid against one of the country's biggest sugar millers after a worker was electrocuted on the job in Far North Queensland two years ago.

Brett Quinn was killed while dogging for a crane that contacted, or came in close proximity to, overhead power lines while working on a cane rail system at Little Mulgrave, near Gordonvale, south of Cairns in 2019. More...

Wilmar Sugar Australia postpones Invicta Centenary community celebrations
9 August 2021 | North Queensland Register
Wilmar Sugar Australia has postponed its Invicta Centenary community celebrations this Friday due to the ongoing uncertainty around COVID-19.

Burdekin Regional Operations manager Paul Turnbull said the decision to defer the community celebrations until later in the year was not made lightly. More...

Sunshine Coast distillery mix things up with sugarcane
13 August 2021 | Queensland Country Life
In a mixture of Queensland firsts, Woombye company, Cavu Distilling, are using sugarcane to create two new spirits. Launching later this year, their Original Cane product, under their Sunshine & Sons brand, will use locally sourced sugarcane, Oakes & Sons farm, to create a sweet fermented sugarcane spirit. More...
Sugar soars as crops in world's top producer Brazil hit by frosts
11 August 2021 | Reuters
Sugar prices hit their highest level in more than four years on Tuesday after a report confirmed damage to sugarcane crops in the world's larger producer Brazil from unusually harsh frosts in June and July.

Sugar production in Brazil's centre-south region fell by 11% in the second half of July to 3 million tonnes, industry group Unica said, more than expected. Unica added that the three waves of frosts that hit the agricultural areas had further damaged crops already hurt by the worst drought in 90 years. More...
Equitable water pricing still a hole in the bucket
11 August 2021 | QFF
Water is a critical input for Queensland's irrigation industry and essential for the future success and growth of agriculture. However, this success and growth is reliant on irrigators' ability to access affordable, reliable, and secure water particularly in the face of climate change. With on-farm water utilisation in decline and the number of irrigation businesses falling, deliberate and strategic action from the state government is required to capitalise on available opportunities so irrigators can continue producing high quality food, fibre and foliage. More...
Cash flows to help horticulture
10 August 2021 | Queensland Country Life
Last year Growcom applauded an election commitment made by the Palaszczuk government to discount irrigation water prices for the horticulture sector by 50 per cent.

This commitment amounts to an estimated $23 million spend over three years, and is the single largest investment by the Queensland government in the horticulture sector to promote its growth and create more regional jobs. More...

2021-22 cotton season shaping up to be one of the largest on record, Rabobank says
13 August 2021 | Queensland Country Life
Excellent seasonal conditions and strong prices are fuelling a positive outlook for Australia's cotton sector, with expectations next year's crop could be one of the largest on record, according to Rabobank.. More...

Hemp crops have yielded up 4.8 tonnes per hectare in the NT
8 August 2021 | Queensland Country Life
The Northern Territory is exploring whether its warm winter weather could deliver an edge in Australia's emerging industrial hemp market. Hemp is an environmentally sustainable crop that can be used in thousands of products including building materials, textiles and beer. More...
Land price push from family or corporate farms
13 August 2021 | Farm Online
Is it the deep pockets of the corporates or the desperation of family farmers to seize the opportunity to buy the block next door that is pushing farmland prices to new records?

Australian family farms are keen to grow, Elders head of agribusiness investment Mark Barber said. More...

Fertiliser trial results put into practice
11 August 2021 | Farm Weekly
Increased confidence in the science supporting phosphorus application has seen major fertiliser companies incorporate the recent findings in the models they use to generate fertiliser advice for farmers. More...

Bayer set to phase out domestic glyphosate products in the US
11 August 2021 | Farm Weekly
Bayer has made the decision to remove its glyphosate products from domestic use in the United States. While standing by the safety record of the products, which it maintains are safe to use, the company is conscious of the large legal burden created by lawsuits alleging its products have caused cancer. More...
Week
Mill
Crush (t)
%CSS
Date
STD
Week
STD
8 Aug 2021
Mossman
43,784
8 Aug 2021
Tableland

275,430

15.00
13.94
8 Aug 2021
Mulgrave

408,102

11.77
11.29
8 Aug 2021
South Johnstone

367,762

11.85
11.42
13 Aug 2021
Tully

814,350

13.23
12.65

8 Aug 2021

Victoria

717,502

12.95
12.37

8 Aug 2021

Macknade

343,360

7 Aug 2021

Invicta

1,302,078

15.13
14.22

7 Aug 2021

Pioneer

698,328

15.03
14.21

7 Aug 2021

Kalamia

643,676

14.55
13.82

7 Aug 2021

Inkerman

529,603

14.95
13.70
7 Aug 2021
Proserpine

431,127

14.61
14.03
8 Aug 2021
Mackay

1,577,810

14.18
13.11

7 Aug 2021

Plane Creek

445,109

14.47

13.34

8 Aug 2021
Bundaberg

277,086

14.03
13.31
Isis
Maryborough
Rocky Point
1 Aug 2021
Harwood

144,510

12.14
11.16
1 Aug 2021
Broadwater

196,375

12.38
11.58
1 Aug 2021
Condong

116,674

11.96
11.30
Weekly Rainfall Update
for 7 days to 9 am 10 August 2021
Rainfall Statistics
Week Ending 13 August 2021
 

Town
Aug
 YTD
 Mossman
 16.6

1311.0

 
Mareeba 
0.6 

791.2

 
Cairns 
12.2 

2242.2

 
Gordonvale
12.2

2242.2

Innisfail
64.4

4140.2

Tully
64.4

4140.2

Ingham
11.6

2975.7

Ayr
1.4

879.2

Proserpine
40.8

904.2

Mackay
17.2

914.6

Bundaberg
3.2

346.8

Maryborough
12.2

543.0

Beenleigh
7.3

908.0

Murwillumbah

11.0

1266.6

Ballina
17.0

1346.0

Yamba
7.0

1336.4
Australia's weather forecast for the week to come
9 August 2021 | Farm Online
A cold front will move through Australia this week, starting in Western Australia before reaching the east coast mid-week. Bureau of Meteorology's senior meteorologist Jonathan How has broken down what agricultural regions all over Australia should expect this week. More...
As the planet warms, these farmers are adapting to an uncertain future
11 August 2021 | ABC
If the climate becomes drier, farmers in some parts of SA's Eyre Peninsula could find it harder to make a living. But they're already adapting to an uncertain future of climate change and dwindling townships. More...
Farming may not be viable if planet continues trend to 3 degree increase
11 August 2021 | Farm Online
Farming in most of Australia may not be viable if the planet continues on its current climate change trajectory to a global increase of 3 degrees, a new international report says.

The Intergovernmental Panel on Climate Change report is the most comprehensive ever composed on climate science, referencing 1400 papers, with over 260 lead authors from 60 countries. More...