ACFA E-Newsletter
5 March 2021
Bundaberg farmers raise $1 Million for Paradise Dam class action
2 March 2021 | Queensland Country Life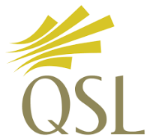 QSL Pool Prices, Shared Pool Values & Advances:
Wide Bay farmers and business owners have raised $1 Million to fund a class action against the Queensland Government and Sunwater.
This comes two weeks since the class action over the remediation of Paradise Dam was ramped up, after revelations farmers in the Bundaberg region could be facing historically low water allocations before July.
The troubled Dam has been in the headline since September 2019 when Sunwater announced they would be releasing 100 000 ML from the Dam, in order to lower the wall of the dam, due to safety concerns. More...

Farmers say fall armyworm, the 'coronavirus of agriculture', could force up food prices
28 February 2021 | ABC
There are fears food prices could rise as a pest caterpillar described as the "coronavirus of agriculture" continues its relentless march across the country.
It has been a year since fall armyworm — not the species that eats lawns — was first detected at Bamaga at the tip of Far North Queensland. More...
iMapPESTS program to help protect sugar cane industry
16 February 2021 | Queensland Country Life
Moth borers remain one of the highest priority pests for Australian sugar cane production.
For this reason, Australian researchers have taken a proactive approach to clarifying control measures and gathering information about the pest. More...
Reef regulations must be fair for all
26 February 2021 | Queensland Country Life
There's a common phrase, originating in the military, that suggests manure moves downhill.
It gets across the idea that bad decisions made by those further up the chain of command often have the greatest impact on people below them, with little opportunity for recourse. More...
Action on resource recovery
2 March 2021 | QFF
Food and agricultural waste was listed as one of the problem waste streams listed as a priority area for action under the Queensland Waste Management and Resource Recovery Strategy released in July 2019. This is due to the significant contribution this type of organic matter makes to the waste stream, the potential environmental and economic impacts associated with disposal of organic waste, and the identified beneficial uses for this material. As a result, the Queensland Department of Environment and Science is developing an Organic Waste Action Plan, which will identify key actions from avoidance through to improved end-use management and market development opportunities. More...
Farmers heavily impacted by Cyclone Niran urged to apply for disaster assistance
4 March 2021 | North Queensland Register
Farmers significantly impacted by the strong winds associated with Tropical Cyclone Niran's build up on Monday are urged to apply for an Individual Disaster Stricken Property declaration for financial assistance.
State Government assessment teams have been on the ground in North Queensland since Wednesday to assess damage on farms in the wake of Cyclone Niran. More...
Networked for success
2 March 2021 | Queensland Country Life
There are many things we do better in Queensland agriculture than anywhere else. And frankly, as the preeminent producer nationwide of sugar, beef and fresh fruits and vegetables, so we should.
Our success and advantages are the product of a strong agriculture department working collaboratively with peak industry bodies, who enjoy the support of a healthy cross section of producers. More...
Hort could see long-term productivity growth on back of labour shortage: ABARES
2 March 2021 | Farm Online
Three could be a long-term silver lining to the worker crisis gripping Australian horticulture.
The Australian Bureau of Agricultural and Resource Economics and Sciences' Agricultural Commodities Report for the March quarter 2021 suggests the labour shortage may spur productivity growth down the track. More...
Research collaboration to develop better risk management methods for farmers
1 March 2021 | Queensland Country Life
As droughts, floods, hailstorms and bushfires become more prevalent, Australia's farmers are moving away from insurance due to a rise in premiums.
The brunt of climate change is already hurting farmers the most - costing the industry $1 billion since the year 2000 according to ABARES. More...
Innovative agricultural robots land $4.5 million in funding for start-up SwarmFarm
1 March 2021 | ABC
A Queensland couple's decade-long push to lead the world in the production of agricultural robots has received a multi-million-dollar funding boost.
Andrew and Jocie Bate's ambitious start-up SwarmFarm has partnered with ag-tech venture capital firm Tenacious Ventures to raise $4.5 million. More...

Australian coffee growers get innovative to encourage consumers to drink local
1 March 2021 | ABC
Enter any cafe and you'll likely find a selection of beans from Papua New Guinea, Brazil and Colombia, the biggest suppliers of the market.

Less than 1 per cent of coffee consumed in Australia comes from Australian beans. More...

Macadamia nut 'trampolines' a potential game changer for the industry
1 March 2021 | ABC
The equivalent of trampolines positioned under trees could forever change the way macadamia nuts are farmed, if the industry adopts what has been a very successful four-year trial for an innovative young couple.
Inspiration struck when Aimee Thomas was on her tractor "undoing a lot of the goodness" that she and husband James had achieved by building up a rich layer of compost around their trees' fragile feeder roots. More...

Weekly Rainfall Update
for 7 days to 9 am 2 March 2021
Rainfall Statistics
Week Ending 5 March 2021
 

Town
Mar
 YTD
 Mossman
50.2
 

1025.2

Mareeba 
38.0

574.2

Cairns 
16.4

914.8

Gordonvale
16.4

914.8

Innisfail
30.0

1603.2

Tully
32.0

1603.2

Ingham
176.6

1755.8

Ayr
134.8

700.0

Proserpine
28.2

623.8

Mackay
18.6

445.2

Bundaberg
7.0

88.0

Maryborough
3.0

77.6

Beenleigh
7.8

220.9

Murwillumbah

7.4

480.5

Ballina
7.0

454.6

Yamba
34.6

421.4
Cyclone Niran reaches category 3 intensity but edges away from the FNQ coast
4 March 2021 | North Queensland Register
Severe Tropical Cyclone Niran has been upgraded to a category three system and continues to rapidly intensify as it moves away from the Queensland coast.
A warning zone is no longer in effect for coastal and Island communities along Far North Queensland. More...
The Bureau's climate summary shows the impact of a La Nina summer
3 March 2021 | BoM
Australia had its wettest summer overall for four years, though much of south-east Queensland remains dry.
The summer of 2020-21 brought above average rainfall nationwide and was the wettest since 2016-17. South eastern Queensland was the exception, with the Burnett district and areas from Capricornia to Wide Bay the only regions to experience below average summer rainfall. More...
Statement on Bureau services for North Queensland
2 March 2021 | BoM
The Bureau of Meteorology is continuing to monitor and provide forecasts and warnings about Tropical Cyclone Niran, which has now developed off the north Queensland Coast.
We wish to reassure the North Queensland community that the issue with the Townsville radar in recent days does not affect the Bureau's ability to issue forecasts and warnings. More...
VIDEO NEWS RELEASE: Norfolk Island Tsunami Alert | BoM