ACFA E-Newsletter
30 April 2021
Sugar price spike benefits NSW growers thanks to forward thinking
30 April 2021 | The Land
Global sugar prices as recorded on the Intercontinental Exchange have leapt past US 17 cents a pound, much more than predicted a year ago due to rising demand while drought affected Thai production will effectively give NSW growers a premium above the ICE 11 price. They can now expect up to $38 a tonne for their cane, 15pc up on previous years.
NSW Sugar Milling Co-Operative CEO Chris Connors said a decision to "carefully hedge" half the coming crop helped secure grower prices.
Wednesday's spot price jumped .77c to 17.94c/lb with the Australian dollar at US77c but Mr Connors warned speculators to look beyond the favourable spot price to the forward sell, which remains hovering around 16c/lb for the next three to four months.

"The forecast for the 12 months following look murky, with prices more like 14c/lb at an 82 cent Aussie dollar," he said. More...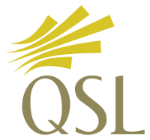 QSL Pool Prices, Shared Pool Values & Advances:
Farmers seek urgent help with feral pigs but national action plan months away
27 April 2021 | ABC
Queensland farmer Lester Cronau's nightly war with feral pigs is costing him thousands of dollars, and for the next few months at least, he'll be fighting it alone.
On his sugar cane farm at Yerra, south-west of Maryborough, he has seen groups of up to 30 feral pigs roaming his land.

But despite the growing costs and frustration, a National Feral Pig Action Plan to help him and other farmers tackle the pests is still months away. More...

Soldier settler success story carved out of the rainforest of north Queensland
24 April 2021 | ABC
The Maria Creek Soldier Settlement started as a dream for returned servicemen, to heal the wounds of World War I and start afresh in a new place.
Now, 101 years from its foundation, the town of El Arish is a monument to that vision and a symbol of one of the few successful soldier settlement schemes. More...
Webinar: high-throughput phenotyping to improve clonal selections
29 April 2021 | SRA
This project builds on recent SRA-funded research which has introduced a drone-based high-throughput phenotyping platform for SRA. The current project aims to further optimise this technology and provide an indirect trait-based optimal selection index for repeatable assessment of sugarcane clonal performance in early-stage selections. Improved efficiency in early-stage selections will help contribute towards the goal of achieving the 2% annual genetic gain set in the SRA Strategic Plan. More...
$75,000 grants for farmers impacted by recent floods and cyclones
30 April 2021 | QFF
he Queensland Farmers' Federation (QFF) has welcomed the activation of Category D assistance for farmers beginning the recovery process following damage caused by recent floods and cyclones.
Farmers in the Goondiwindi, Cairns, Cassowary Coast, Hinchinbrook, Mareeba and Tablelands local government areas are eligible for grants of up to $75,000, in addition to the freight subsidies, concessional loans and grants already available, through the jointly funded Commonwealth-State Disaster Recovery Funding Arrangements (DRFA). More...
Markets in, markets out: The role of carbon
28 April 2021 | QFF
The Queensland agriculture and food sector is diverse, producing a wide variety of high-quality food and fibre products and enjoys a well-earned global reputation as safe and nutritious. We are a food-secure state, exporting approximately $10 billion or 58 per cent of all agricultural output worth. By value, China is Queensland's largest agricultural product export destination at 21.7 per cent, however, recent market restrictions imposed for critical primary products have hurt some Queensland businesses. While new markets have been successfully secured, some have been less lucrative.adipiscing elit. Ut convallis erat nec sem vest. More...
Agricultural extension graduates begin work
19 April 2021 | QFF
Farmers throughout the Great Barrier Reef catchments will benefit from 11 new extension officer graduates who recently began a work placement program with various agricultural advisory and Natural Resource Management groups. More...
Resources and Ag sectors welcome State Govt promise to intervene if extended COVID laws 'unfairly' lift council rates
21 April 2021 | QFF
Three peak bodies have joined forces to welcome an assurance by the Queensland Government it can use existing powers under the Local Government Act to defend their industries from 'unfair and inequitable' council rate increases.
An increase in rates could potentially be levied under a proposed amendment to new COVID-19 laws introduced last year, which are due to be debated in Parliament this week. More...
Underpants experiments are taking place in Australian paddocks and gardens — all in the name of soil health
19 April 2021 | ABC
Pairs of tighty whities are being buried in backyards and farms across the nation to check how healthy soil is.
Soil Your Undies is a joint campaign by the University of New England (UNE) and CottonInfo. More...

Farming should prepare for growing online fake news 'war' says new report
30 April 2021 | Queensland Country Life
An online "war" will be unleashed on farmers and food companies during the next 10 years as detractors and competitors seek to damage their reputation with fake news.
That's one of the key findings from a report which looks at the seismic shifts facing agriculture in the coming decade. More...
Farmers spend an average of $11k on pest control every year
28 April 2021 | The Land
The average farm spends more than $10,000 a year battling pests and weeds, which is a decrease of almost 50 per cent in the past three years, according to a new report.
Thousands for farmers were surveyed in 2016 and 2019 by the Australian Bureau of Agricultural and Resource Economics and Sciences. More...
In Mount Isa, electric cars are driving the economy — but not the people
29 April 2021 | ABC
Couple some of Australia's roughest and most remote roads with lucrative mining salaries and you can imagine the size of the cars driving around Mount Isa.
The town's serenity is often cancelled out by loud diesel engines shifting through the gears, with the noise of Mount Isa Mines in the background. More...

Weekly Rainfall Update
for 7 days to 9 am 27 April 2021
Rainfall Statistics
Week Ending 30 April 2021
 

Town
 Apr
 YTD
 Mossman
 147.4
 

1234.4

Mareeba 
152.6
 

779.6

Cairns 
842.2

2063.8

Gordonvale
842.2

2063.8

Innisfail
790.6

2743.6

Tully
790.6

2743.6

Ingham
778.2

2810.4

Ayr
129.2

857.0

Proserpine
108.2

820.6

Mackay
212.8

804.8

Bundaberg
37.2

229.8

Maryborough
81.4

362.0

Beenleigh
112.2

706.1

Murwillumbah

115.2

989.7

Ballina
249.6

1130.0

Yamba
142.2
1019.0
BOM forecasts wet, stormy Labour Day long weekend for much of Queensland
30 April 2021 | Weatherzone
Large parts of Queensland are in for a wet weekend with streaming showers set to increase over the east coast and severe thunderstorms later today.
Bureau of Meteorology (BOM) forecaster Peter Markworth said there was a possibility of severe thunderstorms from Townsville to Agnes Water this afternoon.
"Those would be for damaging wind gusts, marginally large hail and there is a risk of some heavy rainfall into this evening," he said. More...