ACFA E-Newsletter
4 June 2021

ACFA Director Elections
28 May 2021 | ACFA
ACFA is calling for nominations for the election of one (1) Director per region in each of the Northern, Burdekin, Central and NSW regions. The retiring directors, Gerard Puglisi, Stephen Fordyce, and Robert Quirk offer themselves for re-election. The Burdekin region is currently vacant. Nominations are sought for this region.
The Nomination closing date is Friday 11 June 2021.
Tully's Stuart Gilbert crowned Australian Hand Cane Cutting Champion at 2021 Sweet Days, Hot Nights Festival
1 June 2021 | Queensland Country Life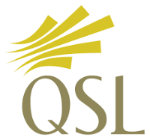 QSL Pool Prices, Shared Pool Values & Advances:
The 2021 Sweet Days, Hot Nights Festival welcomed more than 6000 visitors, held over three events to celebrate the start of the Burdekin sugar cane crushing season.

More than 2000 people attended the first cane fire of the season at the Home Hill Showgrounds on the Thursday night, kicking off the festival.

It marked a return of the physical festival, which was delivered in a virtual format in 2020 due to the COVID-19 pandemic. More...

Sweet Days, Hot Nights festival kick starts Burdekin's sugar cane crushing season
28 May 2021 | North Queensland Register
The 2021 Sweet Days, Hot Nights Festival kicked off an earnest in the Burdekin, with more than 2,000 people attending the First Fire at the Home Hill Showgrounds on Thursday night.
The signature event marked the start of Burdekin Shire's annual sugar cane crushing season, with the first crop of cane in the region set a light. More...
Wilmar feeding extra electricity into grid after Callide explosion
2 June 2021 | North Queensland Register
North Queensland's sugar industry has fired up the turbines to bolster Queensland's reduced power supplies in the wake of the Callide Power Station explosion.

Wilmar Sugar are no strangers when it comes to generating electricity; the company's mills are self-sufficient and produce about 620,000 megawatt hours of electricity each year from bagasse. More...

How soil research renaissance will have on-farm impacts
4 June 2021 | Farm Weekly
Soil science is in the midst of a research renaissance, as scientists and farmers alike dig deeper into the depths of the precious resource.
The Soil Cooperative Research Centre has announced $7 million for 12 new projects, which all have potential on-farm applications.
The projects range from creating rapid-field based tests to evaluate soil carbon and resilience to developing an "eNose" to measure soil health via smell. More...

Webinar - Adoption of practices to mitigate harvest losses
31 May 2021 | SRA
Final results and maximising sugarcane recovery through development of harvesting decision support tool.
In this webinar Phil Patane (SRA) presented the final outcomes of the project 'Adoption of practices to mitigate harvest losses' and and Brendon Nothard (DAF) explained the next stage of the project titled 'Maximising sugarcane recovery: development of harvesting decision support tool'. More...
SRA Board recruitment underway
Recruitment for positions on the SRA Board is underway for 2021 and SRA is seeking to appoint a chair and two directors to join the Board. Through the recruitment process, SRA is seeking directors with expertise and knowledge in:
Sugarcane growing

Sugarcane processing for any product

National and international research and development, technology, technology transfer, commercialisation, and adoption

Conservation and management of natural resources
Administration, prioritisation, oversight, monitoring of research and development
Commercialisation of IP.
All SRA directors are expected to have a demonstrated capacity to contribute at board level including a
sound understanding of governance. SRA actively seeks diversity and gender equality in the recruitment of board directors.

Analysis opens door for discussions on cane farm rates
4 June 2021 | CANEGROWERS
A new analysis of the way sugarcane farms have fared when Queensland councils set their rates will inform important conversations between CANEGROWERS offices and local government.

"We looked closely at 13 councils with a sizeable sugarcane farming industry, where CANEGROWERS members underpin the local economy, the communities and up to one-in-three jobs," CANEGROWERS CEO Dan Galligan said. More...

Action on resource recovery with Chemclear collection
2 June 2021 | QFF
Queensland's agricultural sector has an established history of managing its waste streams effectively, ranging from value-add products on-farm to combat food waste through to organics and nutrient recycling, and bioenergy production. The sector is always improving efficiencies from the production of agriculture commodities using minimum external resources, closing nutrient loops, and reducing wastes and contaminant releases to the environment. Our sector continues to adopt innovative and practical solutions for the management of farm wastes, resources and by-products. More...
Cyber attacks on rise as criminals target Australian agricultural supply chains
4 June 2021 | ABC
Abattoir staff are set to return to work after meat processor JBS was crippled by a ransomware cyber attack earlier this week.
This latest attack has highlighted a concerted effort among hackers to target global agricultural supply chains. More...

Rotary FNQ Field Days draw bumper crowds
1 June 2021 | Queensland Country Life
Bumper crowds turned out for Far North Queensland's massive agriculture field days, with more than 15,000 people through the gates.
The Rotary FNQ Field Days in Mareeba got off to a strong start with 5000 people attending on day one, followed by a record second day turnout of around 6,500 people. More...
Renewable energy saves money on farm power consumption
4 June 2021 | ABC
Farmer Jon Elder has saved almost $200,000 a year by switching to a solar-powered irrigation pump on his cotton farm, and he is not alone.

Big and small farm businesses are making the switch, but there are some pitfalls. More...

Tablelands parents spread quad bike safety message
1 Jun 2021 | Queensland Country Life
Tablelands couple Mario and Jodie Cocco were faced with every parent's worst nightmare when they were told their young son had suffered a severe traumatic brain injury after crashing his quad bike.

Domenic was just seven years old when he got on a quad bike without a helmet and without any formal training. More...

Govt begins to reform biosecurity in response to 'systemic challenges'
1 June 2021 | Farm Online
The federal government has begun the process of reforming the nation's biosecurity, in response to several reviews that have highlighted a number of systemic challenges.

Commonwealth Biosecurity 2030 aims to strengthen the biosecurity system by focusing on nine key areas, including how the system will be sustainably funded, which has remained an ongoing concern since the government suddenly backflipped on an importer levy last year. More...

Weekly Rainfall Update
for 7 days to 9 am 1 June 2021
Rainfall Statistics
Week Ending 4 June 2021
 

Town
Jun
 YTD
 Mossman
0.2 
 

1234.6

Mareeba 
 0.8
 

786.2

Cairns 
14.0 

2149.0

Gordonvale
14.0

2149.0

Innisfail
43.0

3285.6

Tully
43.0

3285.6

Ingham
2.5

2842.3

Ayr
0.6

860.6

Proserpine
0.4

841.0

Mackay
2.4

850.4

Bundaberg
4.6

241.8

Maryborough
23.8

455.2

Beenleigh
13.0

827.1

Murwillumbah

0.0

1117.3

Ballina
1.2

1177.8

Yamba
1.0

1183.2
Late wet season rain welcome but drought continues in Queensland
31 May 2021 | Farm Online
While Queensland experienced a better wet season than it has in years, the patchy nature of the summer rain means that Queensland's official drought status has barely changed.

The status has been revoked for four southern councils - the Goondiwindi Regional Council plus Logan, Redland and Gold Coast City Councils - plus the part of the Charters Towers Regional Council south of the Flinders Highway and west of the Gregory Developmental Road.

That means 65 per cent of Queensland is still in drought, Agriculture Minister Mark Furner said the late wet season rain in southern and central parts of the state had resulted in a flush of pasture growth that had eased the severity of the drought conditions of recent years. More...

Freezing end to autumn as overnight May records smashed
1 June 2021 | The Land
South-east Australia copped an unwelcome reminder of what is to come over winter, shivering through a run of record breaking cold nights.

Several areas throughout South Australia, Victoria and southern NSW recorded their coldest May nights on record, while many others saw the mercury dip deep into negative territory. More...