ACFA E-Newsletter
11 June 2021

ACFA Director Elections
28 May 2021 | ACFA
ACFA is calling for nominations for the election of one (1) Director per region in each of the Northern, Burdekin, Central and NSW regions. The retiring directors, Gerard Puglisi, Stephen Fordyce, and Robert Quirk offer themselves for re-election. The Burdekin region is currently vacant. Nominations are sought for this region.
The Nomination closing date is today, Friday 11 June 2021.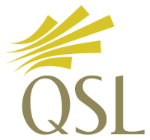 QSL Pool Prices, Shared Pool Values & Advances:
2021 cane crush begins in Burdekin and Mackay regions
8 June 2021 | Queensland Country Life
Burdekin cane farmers are set to harvest an estimated 7.97 million tonnes this season, on par with the 2020 throughput of 7.91mt.

Today marks a busy day in the Burdekin region, with crushing commencing at all four of Wilmar Sugar's mills.

The Invicta, Pioneer, Kalamia, and Inkerman mills ran steam trials over the past fortnight to commission boilers and other steam-driven plant, ensuring they were ready for the first cane to go up the belt this morning. More...

Watch out for cane trains this harvesting season
8 June 2021 | Bundaberg Now
Bundaberg Sugar is warning motorists that cane trains will have an increasing presence across the region in the lead up to the 2021 cane harvesting season, scheduled to commence on 20 June.
Bundaberg Sugar's Cane Supply Manager Matt Curtis said it was important for motorists and other members of the public to understand the cane harvesting season brings with it plenty of cane train movement across the company's rail network. More...
Green waste helps feed Australians through innovative composting system
5 June 2021 | ABC
Lawn clippings and old palm fronds are being transformed into compost by one of Australia's largest farming organisations in an attempt to reduce its carbon footprint.

A new state-of-the-art compost facility in Bundaberg, south-east Queensland, is accepting garden waste to be converted to nutrient-rich compost designed to provide an alternative to chemical fertilisers and help farms decrease nutrient run-off. More...

Qld ag industry to support Katter's Reef Regulation Reversal Bill
10 June 2021 | North Queensland Register
Agricultural industry representatives are preparing to give witness statements at a public hearing this Friday, in support of a Reef Regulation Reversal Bill put forward by Katter's Australian Party.

The Palaszczuk government introduced the Environmental Protection (Great Barrier Reef Protection Measures) and Other Legislation Amendment Act back in 2019, drawing strong criticism from farmers and industry leaders. More...

21/22 Budget to regenerate reef, land and create QLD jobs
11 June 2021 | Queensland Government
The Palaszczuk Government will invest close to $330 million in its upcoming budget to continue protecting the Great Barrier Reef, regenerate land, support tourism and create jobs as part of its economic recovery plan.
The multi-million dollar injection into Queensland's environment will build on the $400 million already invested by the government in the world heritage-listed reef since 2015 and open up a second round of funding for its Australian-first Land Restoration Fund. More...
Energy Savers: Sugar Cane and Horticulture Farm
QFF
A mixed farming enterprise located in the Bundaberg region growing sugarcane, rockmelons, tomatoes and macadamia nuts could benefit from a recent Energy Savers Audit. The farm consists of 104 ha and is divided into three paddocks which are irrigated using three different pumps. Farming requires constant decision making to maximise production and profit. Crops are often removed for the production of higher value products though sometimes the systems in place are outdated or do not account for these changes. More...
Useful Tax Time Fact Sheets
ATO
Exploring prime ag land planning protections
9 June 2021 | QFF
By 2050, the global population is set to grow to 9 billion, 2 billion more than today. To feed, clothe and grow amenity for this increased population, the planet will have to produce more in the next three decades than all farmers in history have harvested over the past 8,000 years. Farmers in Australia are among the world's most productive and on track to achieve this goal, growing produce for our nation and many more, feeding about 60 million people every year. More...
'Abysmal' biosecurity failures put $100 billion of assets at risk, auditor finds
8 June 2021 | ABC
Australia's ability to protect almost $100 billion of farming and tourism trade from pests and disease has been slammed in a damning report by the Auditor-General.

The audit of biosecurity services has found that material that could risk the health of Australia's plants and animals has been incorrectly released by the authorities that are meant to stop it. More...

Ag degree enrolments surge as new scholarships announced
11 June 2021 | Farm Online
There has been a surge in students enrolling in agricultural degrees and the government is looking to capitalise on the renewed interest with additional rural scholarships.
This year has seen a 20 per cent increase in enrolments for degrees in agriculture, horticulture, forestry and fishing. More...
Australia to push for carbon rewards over trade tax punishment at G7
10 June 2021 | Farm Weekly
Australia is pitching to reward countries and commodities with low carbon emissions through reduced tariffs.

The proposal is the polar opposite to the carbon tariff being strongly considered by many of the world's biggest traders, including the European Union and the United States. More...
Australia on track for back-to-back big crops
9 June 2021 | Queensland Country Life
Australia is on track to record a second consecutive bumper harvest according to agricultural banker Rabobank.

Rabobank analysts are forecasting another year at close to record production across the nation, with a slight alteration in where the crop will be grown. More...
Australia's first hands-free, high-tech farm bound for southern NSW
8 June 2021 | About Regional
Farmers across the nation will watch with interest as Australia's first fully automated commercial farm establishes itself in southern NSW.
For many people, the notion of hands-free farming is as far from reality as being able to forecast long-range weather in advance, but this new high-tech facility at the edge of the NSW food bowl is garnering much interest. More...
Manufacturing push amid pandemic considering China trade war fallout
11 June 2021 | ABC
Both the pandemic and the trade dispute with China are driving opportunities to resurrect domestic manufacturing in regional Australia, according to a union representing thousands of workers.

The Construction, Forestry, Maritime, Mining and Energy Union (CFMMEU) has called for a renewed focus on manufacturing to boost regional employment. More...

Australian farmers spending big following a record harvest and generous tax incentives
10 June 2021 | ABC
The spending spree on new tractors is continuing across the country despite supply challenges holding up delivery.

In the last year more than 15,700 tractors were sold, 37 per cent more than in the previous 12 months. More...

British, Australian food standard differences causing angst in free trade deal
11 June 2021 | ABC
The differences in food and agriculture standards between the United Kingdom and Australia are emerging as issues of concern in the coming free trade deal.
British farmers, environmentalists and consumers fear imports from Australia will compromise the UK's high animal welfare and food standards. More...
NSW announces additional $100m to combat worsening mouse plague
9 June 2021 | ABC
New South Wales Agriculture Minister Adam Marshall has announced a further $100 million to tackle the mouse plague as farmers continue to struggle through the crisis.

The move follows last month's commitment of $50 million for the first support package.

Soon primary producers will be able to claim a 50 per cent rebate – up to $10,000 – for zinc phosphide bait. More...

Serious debate about mouse bait options
7 June 2021 | Queensland Country Life
Fierce debate continues to swirl surrounding the most effective bait for use in bringing the mouse plague under control.
One of the nation's peak grain grower bodies, Grain Producers Australia, has thrown its weight in behind the use of double strength zinc phosphide bait, on the back of CSIRO research finding it is more effective and has less risk of sub-lethal doses than the previously registered zinc phosphide bait. More...
Weekly Rainfall Update
for 7 days to 9 am 8 June 2021
Rainfall Statistics
Week Ending 11 June 2021
 

Town
 Jun
 YTD
 Mossman
0.2 
 

1234.6

Mareeba 
1.2 
 

786.6

Cairns 
19.0 

2154.0

Gordonvale
19.0

2154.0

Innisfail
56.0

3298.6

Tully
56.0

3298.6

Ingham
17.7

2857.5

Ayr
0.6

860.6

Proserpine
3.6

844.2

Mackay
5.0

853.0

Bundaberg
7.2

244.4

Maryborough
23.8

455.2

Beenleigh
13.9

828.0

Murwillumbah

2.6

1119.9

Ballina
3.0

1179.6

Yamba
6.0
1188.2
Firewood shortage fuels price rise with onset of winter
9 June 2021 | ABC
Firewood suppliers across Australia are scrambling to keep up with demand amid fears stock could run out entirely before the end of winter.

Extreme weather in New South Wales and the pandemic are being blamed for a dearth of firewood across the country, which has resulted in rising prices. More...