ACFA E-Newsletter
26 February 2021
Isis Mill builds facility to cater to Maryborough cane
25 February 2021 | Bundaberg Now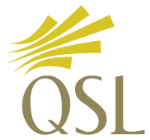 QSL Pool Prices, Shared Pool Values & Advances:
A $2.5 million Federal Government grant will boost the sugarcane industry allowing cane from Maryborough and further afield to be processed at the Isis Central Sugar Mill.
Deputy Prime Minister and Minister for Infrastructure, Transport and Regional Development Michael McCormack said the funding will be used to build a transloader facility in Childers to transport sugarcane from Maryborough, Gympie and the Sunshine Coast. More...
QSL 2021-Season March Guaranteed Floor Pool
24 February 2021 | QSL
The QSL 2021-Season March Guaranteed Floor Pool is open for nominations. Here are a few key details.
This is a QSL-Managed Pool

Nominations open up to 4pm on 5 March 2021

Minimum of 10 tonne nomination

s

Participants receive a guaranteed minimum return ($420/mt Actual or better)

In addition, pool participants receive 50% of any pricing achieved above the pool's published strike price
Cane grower reduces fertliser use on the Burdekin
23 February 2021 | North Queensland Register
After more than 60 years growing cane on the Burdekin, and following in the footsteps of his father before him, Jim Richardson knows a thing or two about land management.
Mr Richardson, who has 72 hectares under cane on the Burdekin Delta, began reducing his fertiliser use almost 10 years ago. More...
Reef health improving as farmers reduce fertiliser use
23 February 2021 | Queensland Country Life
The need for draconian reef regulations being forced on the agricultural sector has been called into question following the release of a reef health report.
The Reef Water Quality Report Card 2019, released last week, shows dissolved inorganic nitrogen rates on the reef had dropped by more than 25 per cent since 2013. More...

Grant helps secure sugarcane farms and jobs
25 February 2021 | CANEGROWERS
CANEGROWERS has welcomed the announcement of a Federal Government grant for a crucial piece of infrastructure to help Maryborough and Sunshine Coast growers get their sugarcane to Childers for crushing this year. More...
Spark needed to power bioenergy progress
24 February 2021 | QFF
Participation in carbon markets can provide farmers with additional revenue streams, diversified agricultural businesses, and greater resilience through the certainty of long-term purchase contracts. With this in mind, Queensland farmers are firmly a part of solution when it comes to reducing greenhouse gas emissions in the state. However, barriers exist to participation, including high administrative costs, ongoing monitoring, reporting and auditing; and a low carbon price through auctions resulting in low or negative returns for many small and medium farmers. More...
QFF partners with Airbnb to grow Queensland agritourism
23 February 2021 | QFF
The Queensland Farmers' Federation (QFF) has partnered with Airbnb to sow the seeds of opportunity and grow the state's emerging agritourism sector through world-class farm stays and exciting new farm experiences. More...
Bayer launches digital division to help farmers work smarter
20 February 2021 | Queensland Country Life
Chemical giant Bayer's crop science division has launched a new digital farming business to beef up the company's digital information gathering and analysis to help farmers better understand their operations.
The company says it wants to help farmers work smarter by combining their own expertise with modern, digitally-enabled tools. More...

Keeping calm and taking on the new challenge of fall army worm
25 February 2021 | Queensland Country Life
The key to managing fall armyworm in the Darling Downs is keeping grounded and effectively measuring the "low pressure" threat of the novel challenge according to corn farmers and agronomists in the region.
Fall armyworm was first detected in Australia on two Torres Strait islands in January last year, before reaching the mainland in just a months time. More...

Medicinal cannabis given another green light in Australia
25 February 2021 | Queensland Country Life
CSIRO, Australia's national science agency, will develop new medicinal cannabis products to help people with a variety of conditions including multiple sclerosis and chronic pain.
Under a new licence, CSIRO will support the burgeoning local industry and partner with local manufacturers to drive the development of new cannabis therapeutics, in a move that will create new jobs in Australia. More...

Australia launches world-first regen ag certification scheme
19 February 2021 | Farm Online
Australia is now the first country in the world to have a certification scheme for regenerative and sustainable farmers, and their produce.
Built on more than 20 years of data from nearly 100 farmers working with Australian Soil Planner agronomists, the Australian Sustainable Products (ASP) certified standards have been developed around best practice methodology. More...
Fruit pickers plan launched by NSW Farmers
24 February 2021 | The Land
The acute, Covid-19 induced labour shortage affecting fresh fruit and vegetables has brought an industry beyond the bring of frustration and in response NSW Farmers' Association this week released its five-point-plan to tackle the problem. More...
Regional quarantine hubs a solution for farm workforce
20 February 2021 | Queensland Country Life
COVID-19 has led to unprecedented labour market disruption with farmers struggling to retain and recruit critical workers during harvest, with national demand for casual labour expected to peak next month with up to 26,000 jobs likely to go unfilled. More...
Weekly Rainfall Update
for 7 days to 9 am 26 February 2021
Rainfall Statistics
Week Ending 26 February 2021
 

Town
 Feb
 YTD
 Mossman
274.2
 

970.4

Mareeba 
140.8

534.0

Cairns 
282.4

890.4

Gordonvale
282.4

890.4

Innisfail

625.4

1528.0

Tully
675.6

1528.0

Ingham
654.1

1495.6

Ayr
101.4

535.0

Proserpine
99.6

518.2

Mackay
91.0

416.8

Bundaberg
39.2
81.0
Maryborough
22.2

74.6

Beenleigh
119.6

212.9

Murwillumbah

253.6

427.3

Ballina
329.2

447.6

Yamba
242.2

386.6
La Nina wanes but parts of Australia could face a wetter than average autumn
25 February 2021 | BoM
The Bureau of Meteorology's outlook for autumn, released today, shows above average rainfall likely for parts of eastern Queensland and New South Wales, and eastern Tasmania, with a more neutral outlook elsewhere.
The Autumn Climate Outlook shows that warmer days are likely for the period from March to May in northern parts of Australia, Tasmania, and the west coast of Western Australia, however parts of New South Wales may have cooler than average autumn days. More...
North Queensland farmers welcome monsoonal rainfall
22 February 2021 | Queensland Country Life
North Queensland experienced monsoonal weather last week, after a trough and southeasterly wind surge moved north along the east coast.
Thunderstorms and showers were mostly confined to northern Australia last week, with moderate falls reported in most of the northern half of Queensland.
Tully Sugar Mill received the most rainfall last week, recording an eye watering 760mm, while Ingham Composite recorded 491.4mm from Tuesday 16 February to Monday 22 February. More...

Bureau of Meteorology Facebook page restored
19 February 2021 | BoM
The Bureau of Meteorology's Facebook page was restored at approximately 12.30pm AEDT today, after having been affected by the broader Facebook changes this morning (18 February).
We encourage all Australians to go directly to www.bom.gov.au and on the BOM Weather app.
While social media is one way the Bureau engages with the community, it's important to get the latest weather and warnings information directly from the Bureau's website or app, particularly during severe weather