ACFA E-Newsletter
18 June 2021
Public submissions on reef regulation reversal bill due by Wednesday 30 June
16 June 2021 | Queensland Country Life
Submissions are being sought on the Environmental and Other Legislation (Reversal of Great Barrier Reef Protection Measures) Amendment Bill 2021 put forward by Katter's Australian Party in April.

Agricultural industry representatives attended a public hearing into the bill in Brisbane last Friday, criticising the Palaszczuk government's Environmental Protection (Great Barrier Reef Protection Measures) and Other Legislation Amendment Act introduced in 2019.

The KAP's bill has been referred to the Health and Environment committee for detailed consideration and a report is to be prepared by October 21.

The bill before the committee seeks to repeal amendments made in 2019 to the Environmental Protection Act 1994 and Chemical Usage (Agricultural and Veterinary) Control Act 1988. More...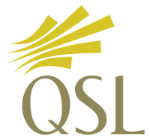 QSL Pool Prices, Shared Pool Values & Advances:
Government commits almost $330 million to Great Barrier Reef in state budget
15 June 2021 | Queensland Country Life
A $270 million funding injection is set to bolster the efforts of farmers from the Far North to the Wide Bay, who are working to reduce runoff and improve water quality.

Announced as part of the 2021-22 state budget, the funding forms part of the almost $330 million the Palaszczuk government has committed to protecting the Great Barrier Reef, regenerating land, and supporting tourism. More...

Mossman Mill roars to life as the 2021 Cane Crush kicks off
Date | Source
The engines of the Mossman Sugar Mill rumbled to life this morning as the 2021 cane crushing season officially got underway.
Over 780,000 tonnes of cane is expected to be harvested in the coming months with the season likely to run for approximately 17 weeks ending around mid-October. More...
New free trade agreement to deliver jobs and business opportunities in Australia and The United Kingdom
15 June 2021 | Australian Government
A new free trade agreement with the UK will deliver more Australian jobs and business opportunities for exporters, bringing both countries closer together in a changing strategic environment.
Prime Ministers Scott Morrison and Boris Johnson have agreed on the broad outlines of an Australia-UK Free Trade Agreement (FTA). More...

Destructive coconut rhinoceros beetle a 'stone's throw' from Australia as it spreads through Pacific
17 June 2021 | ABC
Australia's sugar, pineapple, mango, and coconut oil industries are facing a major threat from a destructive pest beetle sitting on the nation's doorstep.

The coconut rhinoceros beetle has bulldozed its way across the Pacific in just a few years and is now in Papua New Guinea, University of Queensland researcher Dr Kayvan Etebari warned. More...

Taste for organic surges on back of pandemic
15 June 2021 | Queensland Country Life
Millions of consumers have turned to organic food since the commencement of the COVID-19 pandemic and more than half of all Australian shoppers have purchased certified organic in the last year, according to the new Australian Organic Market Report 2021 released by Australian Organic Limited today. More...
Why sugar cane sneakers are a sweet step towards more sustainable fashion
11 June 2021 | Lifestyle Asia
The arrival of a new natural material and renewable resource could well put an end to the use of plastic in our shoes. As fashion brands seek to reinvent themselves to reduce their impact on the planet, they are gradually turning to sugar cane, which is shaping up to be a major ally for one of the world's most polluting industries. More...
QFF welcomes electricity rebate ahead of transition to new farming tariffs
17 June 2021 | QFF
The Queensland Farmers' Federation (QFF) has welcomed an electricity rebate announced by the state government to assist farmers transitioning to new retail tariffs but noted the funding would do little to address existing energy affordability issues.

The announcement follows the release of the Queensland Competition Authority's (QCA) final determination on 2021-22 regulated retail electricity prices for the Ergon network area last week, and when implemented from 1 July, will see tariffs specifically designed to meet the needs of irrigation and other farming activities phased out. More...
Not enough substance in Queensland Budget
16 June 2021 | QFF
The Queensland Farmers' Federation (QFF) and industry members are underwhelmed by the 2021-22 State Budget which appears to be all style and not enough substance.
QFF CEO Dr Georgina Davis said the Budget's headline numbers could not disguise that it was again a missed opportunity to address some critical productivity issues and exciting growth opportunities that would benefit the sector following the COVID-19 pandemic. More...
Cotton industry looks to use waste for soil health
17 June 2021 | Queensland Country Life
A trial project in southern Queensland could help markedly improve sustainability and cut waste within the cotton industry.
The project, to be trialled at a farm at Goondiwindi, will look at seeing whether cotton textile waste can be broken down and used as a soil ameliorant and a means to limit carbon emissions. More...
Farm production growing beyond $66 billion
16 June 2021 | Queensland Country Life
Australia's farm production has been forecast to surge past $66 billion with a bumper crop pushing forecasts $400 million higher than expected.
The federal government's agriculture forecaster ABARES predicts production will reach $66.3 billion in 2020/21, an eight per cent increase on the drought-affected previous year. More...
New agriculture-specific visa established for UK and Australian workers
16 June 2021 | ABC
A new agriculture-specific visa will be established between Australia and the United Kingdom, allowing people to work on farms in either country.

Prime Minister Scott Morrison announced the visa in London, after providing details of the in-principle free trade agreement between the two nations. More...

Emma Ayliffe, Young Farmer of the Year 2021, seen as a trailblazer and innovator
17 June 2021 | ABC
At 28 , Emma Ayliffe is a successful business owner, nationally recognised agronomist, a fledgling farm owner and an in-demand public speaker.

Now, to add to the list, she has been named the 2021 Young Farmer of the Year. More...

Scathing Auditor-General biosecurity report confirms system needs reform
14 June 2021 | Farm Online
There serious failings in the way Australia's biosecurity system picks up flaws, with much of the system "largely inappropriate", a scathing audit report has found.

The Australian National Audit Office assessed the Department of Agriculture, Water and the Environment's effectiveness in responding to non-compliance with biosecurity requirements. More...

Major drought reform for Queensland producers
June 2021 | Agriculture News
The biggest reform to Queensland's drought assistance in generations will help Queensland primary producers improve their management of future droughts. A range of proactive measures including tailored training, grants and loans will be open to primary producers without needing a drought declaration across a broad range of agricultural industries. More...
Week
Mill
Crush (t)
%CSS
Date
STD
Week
STD


Mossman
6 Jun 2021
Tableland

19,580

12.35
12.35
Mulgrave



South Johnstone
18 Jun 2021
Tully

79,221

12.13
12.13
Victoria
Macknade
Invicta
Pioneer
Kalamia
Inkerman
Proserpine
Mackay
Plane Creek
Bundaberg
Isis
Maryborough
Rocky Point
Harwood
Broadwater
Condong
Weekly Rainfall Update
for 7 days to 9 am 15 June 2021
Rainfall Statistics
Week Ending 18 June 2021
 

Town
 Jun
 YTD
 Mossman
0.2 

1234.6

Mareeba 
1.2 

786.6

Cairns 
20.2 

2155.2

Gordonvale
20.2

2155.2

Innisfail
65.8

3308.4

Tully
65.8

3308.4

Ingham
23.8

2863.6

Ayr
5.8

865.8

Proserpine
10.0

850.6

Mackay
44.4

892.4

Bundaberg
10.0

247.2

Maryborough
24.4

455.8

Beenleigh
76.9

891.0

Murwillumbah

12.1

1129.4

Ballina
5.0

1181.6

Yamba
7.0

1189.2
Link between warmer ocean temperatures and March 2021 big wet
17 June 2021 | Farm Online
Aquatic ecologist Dr Keith Bishop has recognised a connection between the arrival of tropical marine surprises, higher water temperatures, and the 2021 big wet.

Dr Bishop noticed a correlation between ocean temperatures becoming warmer, and the 'big wet' of March 2021 which caused one in 100 year floods on the Mid North Coast of NSW and flooding in outer Sydney. More...