ACFA E-Newsletter
17 December 2021
Australia's big win against India's sugar subsidies
16 December 2021 | Queensland Country Life
Australia has secured an emphatic win against India's price-distorting sugar subsidies.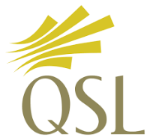 QSL Pool Prices, Shared Pool Values & Advances:
Sugar industry welcomes win in WTO case against Indian subsidies
December 2021 | CANEGROWERS & ASMC
Australia has secured an emphatic World Trade Organisation (WTO) win against India's price-distorting sugar production supports and export subsidies.
Handing down its report last night, a WTO Panel found that India had export subsidies in place which were prohibited under trading rules and it recommended their removal. The Panel also found that India's levels of sugarcane price supports had consistently exceeded permitted levels. More...
Post-implementation review: Competition and Consumer (Industry Code—Sugar) Regulations 2017
Date | Source
Key findings of the review: "We consider the code has delivered a net benefit to the Australian sugar industry because it provides a mechanism for resolving potentially lengthy and costly negotiation deadlocks, but we acknowledge that the code introduces a financial cost to the industry." More...
Confidence has sweetened in the NSW Sugar Industry
10 December 2021 | Sunshine Sugar
Record prices, significant profits, board stability and distribution payments to members ahead of Christmas.
These were some of the news highlights that came out of the recent NSW Sugar Milling Co-operative (NSWSMC) Annual General Meeting. More...
2021 crush complete
13 December 2021 | Wilmar Sugar
The last of Wilmar's mills crushed out on Sunday, 12 December, bringing the 2021 season to a close. Our eight sugar mills processed 14.6 million tonnes of cane to make about 2 million tonnes of raw sugar. The last cane was crushed at Plane Creek Mill at 10.33pm on Sunday, 12 December. More...
We created a 30-second video to capture the end of the season.
Wilmar's mills crush out for 2021
15 December 2021 | North Queensland Register
The last of Wilmar's eight mills has crushed out, bringing the 2021 season to a close.
Wilmar's Plane Creek Mill at Sarina processed the last of it's cane just after 10.30pm on Sunday December 12, with the final raw sugar expected to be produced this this week. More...
Mackay canegrowers impacted by mill stoppages and wet weather
14 December 2021 | North Queensland Register
Equipment failures have marred what has been an otherwise excellent sugarcane growing season along Queensland's east coast.
Growers are reporting the best crop in five years in the Mackay district, plus excellent sugar prices, but poor factory performance at all three Mackay Sugar mills - Farleigh, Marian and Racecourse, but predominantly Marian - has resulted in a frustrating outcome there, resulting in hundreds of thousands of tonnes of cane still to harvest. More...
UK free trade agreement heralds new opportunities for Australian sugar
17 December 2021 | Queensland Country Life
Cane farmers say the official signing of the Australia-UK Free Trade Agreement signals new new trade opportunities.
Canegrowers chief executive officer Dan Galligan said the Aus-UK FTA would take the Australian sugar industry a step closer to rebuilding what had once been a strong trading relationship with the United Kingdom, after a 50-year hiatus. More...

Brazil 2021/22 sugar output seen down sharply; adverse weather cited
17 December 2021 | Reuters
Brazil's center-south 2021/22 sugar production is expected to reach 32 million tonnes, down from about 38.5 million tonnes in the previous cycle, as adverse weather conditions hit the current sugarcane crop, industry group Unica said on Thursday. More...
Tereos to double sugarcane seedlings with automation
13 December 2021 | Future Farming
Tereos aims to double pre-sprouted sugarcane seedlings production by its automated biofactory located in Guaíra, in the interior of São Paulo, Brazil. The goal is to produce 50 thousand seedlings daily and up to 12 million during the entire harvest next year. More...
A greener option with an extended service life
17 December 2021 | Bigrigs
Powerdown has designed and developed Australia's first ultra-high performance, biodegradable shock absorber fluid, specifically with Australian conditions in mind, and for fleets and companies who refuse to compromise on performance and reliability. More...
Planning and education to safeguard right to farm
16 December 2021 | QFF
There is a concerning disconnect in the general public and government's understanding (and even acceptance) of the role that agriculture has in supplying food, fibre and foliage to meet critical human needs. Farmers are experiencing encroachment by commercial and residential land uses and attrition of existing buffer zones because of poor urban planning. One significant area of concern for farmers pertains to the operation of irrigation pumps, vehicles and other equipment while being held to an unrealistic noise standard. This lack of information about the agriculture sector is threatening its social licence to operate and the inherent 'right to farm'. More...
Receding waters reveal 'heartbreaking' farm damage as Queensland floods wipe out entire crops
12 December 2021 | ABC
Rotting and ruined crops and eroded riverbeds have left deep scars on farmland along the Queensland-New South Wales border rivers.

Farmers are beginning to realise the extent of the damage as floodwaters start to recede in some areas. More...

Farmers turning to alternative growing methods in wake of sky-high fertiliser price
10 December 2021 | ABC
'Once-in-a-generation season' for West Australian farmers with bumper yields, quality grain, high prices
4 December 2021 | ABC
The West Australian grain production industry is experiencing a once-in-a-generation harvest with many growers enjoying the trinity of good yields, quality and prices.

A record 21 million tonnes of wheat, canola and other cereals valued at $8 billion is set to be harvested in the coming weeks. More...

Farmers can add biodiversity payments to carbon credits, but questions raised over locked-up land
15 December 2021 | ABC
Farmers will earn income for improving the biodiversity on-farm, under the Australian government's National Stewardship Trading Platform, but scientists and community groups are warning that too much land may be lost to productive agriculture. More...


Renewable energy hotspot grinds to a halt through lack of transmission infrastructure
12 December 2021 | ABC
Proponents say a North Queensland renewable energy power station which sat idle for three years is symptomatic of the problems hampering new electricity generation.

The 50-megawatt Kennedy Energy Park (KEP), west of Townsville, was Australia's first to combine a solar farm, 12 wind turbines, and 2MW of battery storage when completed in late 2018. More...

CSIRO report reveals renewables remain cheapest new-build power
17 December 2021 | PV Magazine Australia
The CSIRO's fourth annual GenCost report, released on Friday for public consultation, has again found renewables including solar PV and wind are by a "significant margin" the cheapest new-build electricity generation option in Australia. More...
Week
Mill
Crush (t)
%CSS
Date
STD
Week
STD
5 Nov 2021
Mossman

639,771

12.29

28 Nov 2021

Tableland

630,565

13.39
14.03

28 Nov 2021

Mulgrave

1,194,976

11.54
11.52

28 Nov 2021

South Johnstone

1,226,218

10.65
11.47

9 Dec 2021

Tully

2,513,803

12.36
12.96

27 Nov 2021

Victoria

2,550,078

12.47
12.73

27 Nov 2021

Macknade

1,247,180

4 Dec 2021

Invicta

3,050,914

14.48

4 Dec 2021

Pioneer

1,625,328

14.60

4 Dec 2021

Kalamia

1,552,308

14.12

4 Dec 2021

Inkerman

1,654,431

12.13
14.38

20 Nov 2021



Proserpine

1,556,291

12.60
14.43
12 Dec 2021
Mackay

4,932,990

12.30
13.94
12 Dec 2021
Plane Creek

1,367,480

12.26
14.34
12 Dec 2021
Bundaberg

929,970

11.31
14.20

28 Nov 2021

Isis

1,049,944

12.52
14.05
Maryborough

28 Nov 2021

Rocky Point

228,473

13.17
14.27

28 Nov 2021

Harwood

565,042

11.10
12.23
21 Nov 2021
Broadwater

588,540

28 Nov 2021

Condong

459,077

11.49
12.21
Weekly Rainfall Update
for 7 days to 9 am 14 December 2021
Rainfall Statistics
Week Ending 17 December 2021
 

Town
 Dec
 YTD
 Mossman
42.2 
 2708.8
Mareeba 
44.4 
 927.8
Cairns 
4.6
 2625.6
Gordonvale
5.0
2334.0
Innisfail
12.0
4050.0
Tully
23.0
4944.9
Ingham
19.8
3340.8
Ayr
0.0
1350.5
Proserpine
34.2
1164.2
Mackay
64.0
1394.0
Bundaberg
71.0
1293.0
Maryborough
69.4
1163.8
Beenleigh
103.8
1510.4

Murwillumbah

188.8
2014.2
Ballina
299.4
2053.8
Yamba
141.2
1646.4
Prepare now for natural disasters
Date | Source
When it comes to extreme weather events in Queensland it's not a matter of 'if' but 'when'.
In the past 10 years Queensland has faced more than 70 disaster events including storms, fires, cyclones, storm tides and floods.
After the safety of your family, caring for your animals is a priority in a natural disaster. Preparing now can make all the difference. More...
Floodwaters lead to 'bonanza' of bird activity in Lower Lachlan
14 December 2021 | ABC
This year, floods have devastated landholders in the NSW Central West, inundating millions of dollars worth of crops just as they were ready to harvest.

However, further down the Lachlan River, western Riverina farmers and environmentalists are rejoicing in the arrival of water to the flood plains and wetlands. More...