ACFA E-Newsletter
7 May 2021
Water allocation uncertainty swirls around Paradise Dam, sparking mental health fears
5 May 2021 | ABC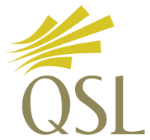 QSL Pool Prices, Shared Pool Values & Advances:
Bundaberg irrigators have gone from having one of the most secure water sources in the country to one of the most unreliable, sparking mental health concerns.
Cane farmer Judy Plath said growers in the Burnett River Scheme were struggling because of decisions about Paradise Dam and water allocations. More...

ACFA Northern Supply Committee Meeting Notice
ACFA Northern Supply Committeeinvite you to attend a meeting in your area to discuss the requirements andexpectations in the Re-negotiation of the Cane Supply Agreement.
Agenda
Highlight of specific clauses in the current contract

Average yields (TPH) for various groups supplying South Johnstone Mill

Scenario of current mill incentives for ACFA growers and other growers

Mill's proposals for changed to ACFA incentives for a new contract
Proposed additional clauses in contract
- Biosecurity and Transport
- Data sharing

Productivity

Board update
GENERALBUSINESS
Meeting 1
Date: Monday 10th May 2021 @ 7pm
Location: Babinda Tavern
Meeting 2
Date: Tuesday 11th May 2021 @ 7pm
Location: Silkwood Bowls Club


Your attendance will be greatly appreciated.
Brazil's sugar cane crush revised down
4 May 2021 | Business Recorder
Brazil's 2021/22 centre-south cane crush is seen in a range between 567 and 578 million tonnes, compared to a previous projection of 586 million tonnes, broker and analyst StoneX said on Monday.
The broker said cumulative rains in the region during March and April were 50% below the long-term average for the period, which hurt cane development. More...
Lifelong rum passion pays off
2 May 2021 | Farm Weekly
A desire to make a truly 100 per cent Australian owned, Australian made spirit, utilising quality Australian grown ingredients has proven its worth with the products winning major international awards.
From being a dream for a 15-year-old Dampier boy, to a realisation 18 years down the track, the Illegal Tender Rum Company and Stableviews Distillery, in Dongara, have won 18 World Spirit Awards since 2015. More...

The Sugarcane Industry Sweet for Safety
May 2021 | ProVisual
Pro-Visual Publishing and their partnering industry associations have released the annual Augmented Reality (AR) Educational Safety Guide for sugarcane farmers, a free wall poster designed to display year-round to use with your phone, or other smart device, to view augmented content alongside the printed safety topic content. More...
$30m investment to improve reef water quality
7 May 2021 | Australian Government
The Morrison Government has detailed $30 million in on the ground projects to prevent more than 36,699 tonnes of fine sediment runoff and 175 tonnes of dissolved inorganic nitrogen from entering Australia's World Heritage listed Great Barrier Reef each year.
Minister for the Environment Sussan Ley said that reef water quality showed a clear link between government partnerships with landholders and significant improvements to the quality of water entering the reef. More...
Queensland farmers need reliable and affordable insurance options
5 May 2021 | QFF
This week, the Australian Government announced a reinsurance pool backed by a $10 billion government guarantee to subsidise the cost of insurance coverage for people living in flood and cyclone-prone areas of northern Australia. The pilot program is expected to reduce premiums by more than $1.5 billion for households, strata and small businesses over 10 years. This investment comes after the final report of the ACCC's three year Northern Australia Insurance Inquiry, released in January, highlighted insurance premiums were, on average, considerably higher in northern Australia than the rest of the country, and over the past decade have increased at a faster rate. Queensland farmers are unfortunately no strangers to natural disasters and weather extremes, however they are ineligible for this subsidy and remain exposed by the nascent agriculture insurance market. More...
Export Congress to explore challenges and opportunities for Queensland horticulture
4 May | Growcom
Queensland horticulture growers are invited to explore current trends, key challenges, and upcoming opportunities at the Queensland Horticulture Export Congress.
Presented by peak industry body for Queensland horticulture, Growcom in partnership with AUSVEG and the Queensland Government, the Queensland Horticulture Export Congress will be held in conjunction with Hort Connections on Tuesday 8 June at the Brisbane Convention and Exhibition Centre. More...
More competition needed to cut machinery repair bill says consumer watchdog
4 May 2021 | Farm Online
The national consumer watchdog says more competition is needed to drive down the cost of servicing and repairing farm machinery.
It says that can be achieved by giving independent repairers easy access to software, tools and spare parts now tightly held by machinery manufacturers and their dealers. More...
Green energy demand fuels high canola prices for NSW farmers
7 May 2021 | ABC
Australian canola prices have been at record highs and a move to green biofuels overseas has helped to drive up the price.

The oilseed was trading around $700 a tonne — about $200 above the historical average. More...

Green shoots: Climate agenda sprouts new job crop for Qld farms
23 April 2021 | In QLD
Molly Blake freely admits that before graduating with an environmental management degree, she had barely set foot on a working farm.
Born and educated in Brisbane, for the past two months her life has been consumed with bananas, as she begins her first role post-graduation in the heart of the state's banana belt at South Johnstone near Cairns. More...
Fruit-picking robot technology will be efficient and affordable for farmers within years
4 May 2021 | ABC
Robot technology is almost readily accessible for harvesting fruit on farms in Victoria. In a bid to address the seasonal worker shortage, several researchers and scientists are working hard to get the technology up to scratch for farmers.
Monash University Department of Mechanical and Aerospace Engineering's Chao Chen is leading the research into developing a robot that uses cameras to scan trees to detect fruit without damaging the tree. More...

Boosting Apprenticeship Commencements
Australian Government

The Boosting Apprenticeship Commencements wage subsidy supports businesses and Group Training Organisations to take on new apprentices and trainees, to build a pipeline of skilled workers to support sustained economic recovery.
Through the subsidy, any business or Group Training Organisation that engages an Australian Apprentice between 5 October 2020 and 30 September 2021 may be eligible for a subsidy of 50 per cent of wages paid to a new or recommencing apprentice or trainee for a 12-month period from the date of commencement, to a maximum of $7,000 per quarter. There is no cap on the number of eligible trainees/ apprentices. More...

Weekly Rainfall Update
for 7 days to 9 am 4 May 2021
Rainfall Statistics
Week Ending 4 May 2021
 

Town
 May
 YTD
 Mossman
0.0
 

1234.4

Mareeba 
0.0

779.6

Cairns 
0.8

2064.6

Gordonvale
0.8

2064.6

Innisfail
41.6

2785.2

Tully
41.6

2785.2

Ingham
1.5

2818.1

Ayr
1.6

858.6

Proserpine
0.2

820.8

Mackay
22.2
8

27.0

Bundaberg
4.2

234.0

Maryborough
50.6

412.6

Beenleigh
70.8

776.9

Murwillumbah

87.0

1076.2

Ballina
22.8

1152.8

Yamba
138.8

1157.8
Australia's top science and statistical agencies welcome world-leading climate service
5 May 2021 | BoM
Australia's leading knowledge agencies have welcomed the Commonwealth Government's $209 million announcement for a new Australian Climate Service that will support better and faster decision making to ensure communities, infrastructure, and businesses are safe, secure and resilient in the face of natural hazards.
The new Service – which brings together world-leading expertise from the Bureau of Meteorology (the Bureau), Geoscience Australia, CSIRO, and the Australian Bureau of Statistics (ABS) – will support communities and business to better anticipate, manage and adapt to the risks that a changing climate will bring. More...