ACFA E-Newsletter
12 February 2021
Bundaberg hosts CaseIH Step Up conference for cane growers
11 February 2021 | Queensland Country Life
Biosecurity is a really, really thankless task.

So said Burdekin Productivity Services manager, Rob Milla tackling the topic of farm hygiene at the CaseIH Step Up event in Bundaberg on Tuesday.

The two-day conference covered the latest innovations, technology, research and topics relevant to the sugar industry, with a particular focus on the younger generation of farmers coming through.

Mr Milla highlighted the need for a vigilant biosecurity presence within the cane industry with examples of both success stories and failures.
He said while it was easy to point fingers when there was a biosecurity breach, preventative measures were largely unsung. More...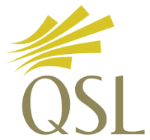 QSL Pool Prices, Shared Pool Values & Advances:
A North Queensland family's tribute to the Austoft sugarcane harvester
11 February 2021 | North Queensland Register
North Queensland sugarcane farmer Gary Stockham has owned 20 Austoft harvesters during the past 40 years and is looking forward to taking delivery of number 21.
Mr Stockham and wife Margaret and their son Ashley and his wife Sharon run a number of sugarcane farms at Giru in the Burdekin region south of Townsville. More...
Understanding enhanced efficiency fertilisers to optimise on-farm decisions
2 February 2021 | SRA
A new collaborative project will provide Australian sugarcane growers with valuable information on the potential for enhanced efficiency fertilisers (EEFs) to be incorporated within their farming systems. More...
Canegrowers Queensland chairman discusses WTO hearing against India
9 February 2021 | Daily Telegraph
Canegrowers Queensland chairman Paul Schembri speaks with Trade Minister Dan Tehan about farmers' feelings towards World Trade Organisation complaint lodged by Australia against India during a shed talk on Tuesday. More...
Could this white fungus stop the march of the pest fall armyworm in its tracks?
4 February 2021 | ABC
Wrapped in fungus, these fall armyworms look like they have been dipped in white chocolate.

But the white coating is actually a pathogenic fungus that eats the worm from the inside out, and it was recently discovered by a newly graduated agronomist at a property near Beaudesert in southern Queensland. More...

Bioplastics in the sustainability dilemma
5 February 2021 | Science Daily
Plastics made from crops such as maize or sugarcane instead of fossil fuels are generally considered sustainable. One reason is that plants bind CO2, which compensates for the carbon released into the atmosphere when plastics are disposed. However, there is a catch: With increasing demand for raw materials for bioplastic production, the areas under cultivation may not be sufficient. As a result, natural vegetation is often converted to agricultural land and forests are cut down. This in turn releases large amounts of CO2. More...
Clean and green Queensland agriculture
10 February 2021 | QFF
Maintaining a sustainable and profitable agriculture sector is essential to the longevity and prosperity of Queensland farmers and the environment into the future. And it is for these future generations that many farmers steward their lands and operate their businesses to the highest standard, in order to leave them in a better condition than when they acquired them. With this in mind, Queensland farmers are firmly a part of solution when it comes to reducing greenhouse gas emissions in the state. More...
Irrigators facing price hike of up to 240pc
5 February 2021 | Farm Online
Water NSW has proposed price hikes of up to 240 per cent for rural bulk water users from July 2021, largely in order to cover the costs of metering reforms.
The proposed prices are currently being reviewed by the Independent Pricing and Regulatory Tribunal (IPART), which will determine whether the costs are justified. More...
Queensland Government unfairly picking irrigation water winners
12 February 2021 | QFF
The Queensland Farmers' Federation (QFF) has serious concerns the state government is unfairly picking winners within the agriculture sector by further restricting the number of farmers who can access an election commitment to provide a 50 per cent price reduction for horticulture irrigation water users. More...
The way dams funded slammed in national water reform report
11 February 2021 | Farm Online
The country will be left high and dry if sweeping changes aren't made to the national blueprint for water reform, a new report says.
The Productivity Commission draft report into the National Water Initiative said the 17-year-old policy had "reached its used-by date", with the country facing the dual-pronged challenge of a growing population and reduced water inflows due to climate change. More...
Resources needed for agriculture to contribute to net zero target
9 February 2021 | Farm Online
Australia's Deputy Prime Minister, Michael McCormack, has suggested that agriculture should be excluded from any net zero emissions by 2050 strategy or policy agenda - and that he doesn't care today about what might happen in thirty years. More...
Why our farmers need a 'carbon friendly' training program | Opinion
11 February 2021 | Farm Online
When Energy and Emissions Minister Angus Taylor announced his five-point Low Emissions Technology plan last September, four of his priorities came as no surprise.
But a few eyebrows were raised by his fifth - a focus on soil carbon. More...

Australian agriculture looking to profitable year ahead – industry outlook
February 2021 | Rabobank
Australia's agricultural sector is set to enjoy an overall profitable year ahead – underpinned by high commodity prices, positive seasonal conditions and low interest rates, and despite expected continuing trade tensions with China – according to a newly-released industry outlook.
Weekly Rainfall Update
for 7 days to 9 am 9 February 2021
Rainfall Statistics
Week Ending 12 February 2021
 

Town
 Feb
 YTD
 Mossman
84.2

780.4

Mareeba 
 98.6

491.8

Cairns 
142.8

750.8

Gordonvale
142.8

750.8

Innisfail
178.0

1030.4

Tully
178.0

1030.4

Ingham
141.1

982.6

Ayr
30.0

463.6

Proserpine
22.4

441.0

Mackay
21.4

347.2

Bundaberg
30.2

72.0

Maryborough
15.0

67.4

Beenleigh
30.8

124.7

Murwillumbah

62.2

235.9

Ballina
52.6

171.0

Yamba
23.8

168.2
La Nina is a story of winners and losers so far
8 February 2021 | Farm Online
There have been many winners and losers from the La Nina so far.
The onset of the La Nina weather influence across Australia late last year was supposed to produce lots more rain, and it has, just not everywhere. More...
Patchy rain more likely as La Nina weakens | The Outlook
12 February 2021 | The Land
An active monsoon continues, but apart from WA, there continues to be less southwards movement of this moisture than would normally have been expected.

As a result, in recent weeks falls in southern Queensland and northern NSW have been more patchy than expected while good, widespread falls have occurred further south in NSW and over northern Victoria and northern Tasmania due to upper air instability in those regions. More...