ACFA E-Newsletter
27 August 2021
Grower Pricing Update - August 2021
26 August 2021 | QSL
Raw sugar prices spent the majority of August rallying higher as the ever-deteriorating Centre South Brazil crop whipped the market into a bullish frenzy.
At the time of writing, the October 2021 ICE 11 contract had traded from its monthly low of 17.74 USc/lb up to a high of 20.37 USc/lb, breaking the 20 USc/lb level for the first time since February 2017. More...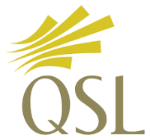 QSL Pool Prices, Shared Pool Values & Advances:
Regional industry: How Wide Bay Burnett loses and wins
27 August 2021 | Source
The Wide Bay Burnett region about three hours' drive north of Brisbane has mastered the art of keeping skilled workers after industries shut by gaining new employers. It is also trying to recruit people, including students and grey nomads, to help industry and farmers deal with shortages due to Covid border closures. More...
O'Connell River irrigation ban leaves Whitsunday farmers in lose-lose situation
26 August 2021 | ABC
A North Queensland farmer fears the state government's snap decision to turn off the tap to a major river tributary will damage both his crop and the Great Barrier Reef.
Tony Jeppesen said while a closure of the O'Connell River was expected, the move was made weeks earlier than in other years, blindsiding growers and leaving them unable to water newly planted crops. More...

Australia's cane toads evolved as cannibals with frightening speed
25 August 2021 | Nature
The list of 'deadly animals in Australia' just got a little weirder. The cane toad, a toxic, invasive species notorious for devouring anything it can fit in its mouth — household rubbish, small rodents and even birds — has become highly cannibalistic in the 86 years since it was introduced to the continent, according to a new study. Its counterpart in South America, where cane toads originated, is far less cannibalistic. More...
The Sunshine State continues dealing with drought
25 August 2021 | QFF
Many would be familiar with Dorothea Mackellar's famous lines, "I love a sunburnt country, a land of sweeping plains, of ragged mountain ranges, of droughts and flooding rains". Farmers in particular are no strangers to our country's various geographic and weather features with majority of Queensland producers currently affected by drought. More...
Bank lending leaps as farmers lead business asset investment rush
25 August 2021 | Queensland Country Life
Labour shortages, government investment incentives and a bumper season across much of rural Australia have sent farm equipment spending spiralling to exceptional highs.
On top of a 17 per cent jump in its farmland lending balance sheet, Commonwealth Bank of Australia has confirmed at least a 50pc rise in new borrowings for equipment assets by farmers last financial year. More...

Farm ownership when land prices make it seem impossible
25 August 2021 | Farm Weekly
Algae answer to aquaculture wastewater problem
24 August 2021 | North Queensland Register
A prawn farm and greenfield aquaculture site is on the market but behind the simple real estate news is a much bigger story: the use of macro-algae to clean farm and municipal wastewater.
The 331-hectare Pacific Reef Fisheries prawn farm in Ayr, Queensland, has been used to demonstrate a world-first natural water filtration system protecting the Great Barrier Reef. More...

Ryegrass found with resistance to two major broad spectrum herbicides
25 August 2021 | Farm Online
A concerning milestone has been notched, with confirmed populations of ryegrass resistant to both glyphosate and paraquat found for the first time in broadacre cropping environments.
The two herbicides are the grains industry's major broad spectrum weed killers and wide ranging resistance would mean a serious shake-up in management practices. More...

Seaweed additive drops methane 95pc while upping cattle productivity 20pc
24 August 2021 | Farm Weekly
Australian seaweed could be a $1.5-billion agricultural sector within two decades, due to its ability to reduce methane emissions in livestock while improving their productivity.
A new industry body has been established to help drive the growth of the emerging seaweed sector. More...

Missing visa piece to fit farm labour puzzle
23 August 2021 | Growcom
Growcom has enthusiastically welcomed confirmation today from the Federal Government that a new Australian Agriculture visa will be in place by the end of September.

A new visa category to help better meet our growing seasonal harvest labour needs has long been advanced by Growcom. And the case for the visa has only gotten stronger with workforce shortages created by COVID-19, and recent changes to the Working Holiday Maker program developed as part of the UK-Australia Free Trade Agreement. More...

New ag visa a 'nation builder' with pathway for rural settlement
23 August 2021 | Farm Weekly
The new agriculture visa will not only secure a steady workforce for the sector, it will build the nation by paving the way for migrants to settle in regional communities, the Agriculture Minister says. More...
Ag Visa a "fantasy" without quarantine facilities, says Premier
24 August 2021 | Farm Weekly
Victorian Premier Daniel Andrews has slammed the federal government's plans for an Agricultural Worker Visa, saying it's "fantasy", while there are insufficient quarantine facilities available. More...
Border confusion a challenge for ag industry
24 August 2021 | Farm Weekly
Confusion around COVID-related border restrictions is causing headaches for the agricultural industry, with shearing, veterinary services and animal husbandry practices among the areas being impacted.
One area causing concern is the absence of shearers in the list of border exempt agricultural workers that can cross the Queensland New South Wales border. More...

Week
Mill
Crush (t)
%CSS
Date
STD
Week
STD
22 Aug 2021
Mossman

249,847

12.52
12.12

22 Aug 2021



Tableland

332,497

14.66
14.07

22 Aug 2021

Mulgrave

512,314

11.36
11.31
22 Aug 2021
South Johnstone

414,990

11.49
11.45
22 Aug 2021
Tully

893,350

13.15
12.70

21 Aug 2021

Victoria

952,349

12.91
12.51

21 Aug 2021

Macknade

468,013

21 Aug 2021
Invicta

1,601,856

14.95
14.36

21 Aug 2021

Pioneer

861,518

15.24
14.39

21 Aug 2021

Kalamia

794,502

14.80
13.98

21 Aug 2021

Inkerman

694,699

15.03
14.00

21 Aug 2021

Proserpine

576,657

14.61
14.17
21 Aug 2021
Mackay

2,030,400

14.40
13.39

21 Aug 2021

Plane Creek

567,591

14.95
13.64
22 Aug 2021
Bundaberg

372,970

14.25
13.50
22 Aug 2021
Isis

358,135

13.90
13.35
Maryborough
22 Aug 2021
Rocky Point

70,062

13.72
13.42
22 Aug 2021
Harwood

219,921

12.35
11.54

22 Aug 2021

Broadwater

276,916

12.87
11.94

22 Aug 2021

Condong

181,422

12.24
11.60
Weekly Rainfall Update
for 7 days to 9 am 24 August 2021
Rainfall Statistics
Week Ending 27 August 2021
 

Town
Aug
 YTD
 Mossman
30.0 
 

1324.4

Mareeba 
2.0
860.0
Cairns 
20.4

2250.4

Gordonvale
20.4

2250.4

Innisfail
112.4

4188.2

Tully
112.4

4188.2

Ingham
49.2

3013.3

Ayr
1.4

879.2

Proserpine
41.6

905.0

Mackay
28.6

926.0

Bundaberg
3.2

346.8

Maryborough
19.8

550.6

Beenleigh
28.7

929.4

Murwillumbah

12.5

1268.1

Ballina
25.4

1354.4

Yamba
8.8

1338.2
Last blast: Colder weather on its way
24 August 2021 | Queensland Country Life
Much cooler conditions can be expected throughout the interior following today's change with temperatures were likely to range 2-5 degrees Celcius below average tomorrow, according to the Bureau of Meteorology.
BOM meteorologist Helen Reid said frosts were also expected in the southern and south eastern interior. More...

Wet and warm spring for eastern Australia
26 August 2021 | BoM
Spring in Australia may see more rain than usual in the east and a dry outlook for parts of the west, Bureau of Meteorology climatologists say.
According to the latest seasonal outlook issued today by the Bureau, this spring is likely to bring above average rainfall for people living in the east of the country as well as cooler days and warmer nights. More...