ACFA E-Newsletter
31 July 2020
Reef regulations inquiry hears from scientists
30 July 2020 | Queensland Country Life
Only three per cent of the entire Great Barrier Reef has been negatively impacted by agriculture, according to scientists who gave evidence at a Senate inquiry into the state government's controversial reef regulations this week.
The inquiry, which was held in Brisbane on Monday and Tuesday, was told that most of the impacted area was classed as 'inner reef'.

Burdekin MP and Northern Queensland spokesman Dale Last said the state government should immediately set aside the reef bill until the inquiry's federal Regional and Rural Affairs Committee returned their findings on October 1.


Mr Last said evidence from farming groups, environmentalists, reef scientists and the Queensland government was heard during the public hearings and it was clear the state government had got it wrong. More...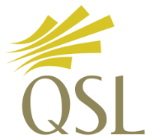 QSL Pool Prices, Shared Pool Values & Advances:
Farmers say environment minister's Great Barrier Reef claim is 10 million times wrong
26 July 2020 | Queensland Country Life
Queensland farmers say Environment Minister Leeanne Enoch has again made the fake claim that 10.5 million tonnes of nitrogen is flooding into Great Barrier Reef receiving waters each year as a result of fertiliser used on farms. More...
Bundaberg farmers take Queensland Government to court over Paradise Dam
29 July 2020 | ABC
Farmers in the Bundaberg region are launching a class action against the Queensland Government.

They're alleging "negligent management and deceptive and misleading conduct" in relation to the handling of Paradise Dam on the Burnett River. More...

White Ribbon Australia working with the regions
29 July 2020 | Queensland Country Life
Drought, bushfires and now a pandemic have placed ongoing pressure on the livelihoods and relationships of all Australians through a struggling economy, rapidly changing social restrictions and fear about the future. Farmers and their families can endure these challenges in a way urban inhabitants don't. For example, support services that are readily available in cities can be hours away or non-existent, the range of specialised expertise is smaller, and regional communications can be unreliable. More...
Lockdown prompts gardening resurgence and appreciation of food production
28 July 2020 | Farm Online
The appreciation of the farmer could be an unexpected but positive outcome from Australia's COVID-19 lockdowns of 2020.

As housebound residents took up the opportunity of growing something in their own backyards, many discovered the difficulties that stem from trying to grow an edible, as well as presentable, piece of fresh produce. More...
Long-anticipated ACCC report on Murray-Darling water trading released
30 July 2020 | ABC
Australia's $1.5 billion water market could be set for major reform after a report by the Australian Competition and Consumer Commission found "significant faults" with trading regulation.

The long-anticipated interim report by the competition watchdog released today suggests tighter regulation is needed for market participants, including water brokers and exchange platforms, which it found had been allowed to operate mostly without regulation, allowing "conflicts of interest to arise and opportunities for transactions to be reported improperly". More...

QFF welcomes LNP commitment to reduce irrigation water prices
28 July 2020 | QFF
The Queensland Farmers' Federation (QFF) and its members have welcomed the Queensland LNP's commitment to reduce water prices for the state's irrigators by 20 per cent if elected in October, but require modelling to provide scheme specific costs using the LNP's new approach. More...
Regenerative biological pasture improvement trial gives sceptical dairy farmer hope
27 July 2020 | ABC
As poor profit margins force Australian dairy farmers out of the industry, a trial of biological pasture improvement at Maleny Dairies is being watched with interest.

In four months, Keith Hopper said it had significantly reduced feed costs while increasing production by one to two litres of milk per cow a day. More...

Funding for Energy Efficiency Projects
16 July 2020 | QFF
There are a number of funding assistance programs that can help you realise energy efficiency savings on your site.
Energy Efficient Communities Grants of between $5,000 and $20,000 are now available to small businesses to improve their energy efficiency through the Energy Efficient Communities Program – Small Business Grants. These grants may be used for equipment and component improvements, energy audits, feasibility studies and/or energy use and emission monitoring. More...

Funding for farm microgrids
June 2020 | QFF
Farmers may benefit from more secure, affordable and reliable energy after a group of agriculture and energy organisations were successful in securing $654,807 to assess the advantages of microgrids through the Federal Government's Regional and Remote Communities Reliability Fund. More...
Solar renewable project to create hundreds of jobs in North West Queensland, developers say
21 July 2020 | ABC
A $600 million renewable energy project planned for Mount Isa in North West Queensland is expected to create hundreds of jobs during its construction. More...
UQ shifts to 100pc renewable energy
22 July 2020 | Queensland Country Life
The University of Queensland has become the first major university in the world to offset 100 per cent of its electricity use with renewable power produced from its own assets.

The completion of the $125 million, 64 megawatt solar farm at Warwick also boosts Australia's renewable energy research capacity. More...

Week
Mill
Crush (t)
%CSS
Date
STD
Week
STD
26 Jul 2020
Mossman

141,818

11.45
11.09
28 Jul 2020
Tableland

205,473

14.68
13.75
28 Jul 2020
Mulgrave

267,481



11.29
10.98
28 Jul 2020
South Johnstone

190,680

11.41
11.37
23 Jul 2020
Tully

497,635

12.23
11.63
18 Jul 2020
Victoria

385,498

11.55
11.24
18 Jul 2020
Macknade

157,682

25 Jul 2020
Invicta

830,781

13.65
12.92

25 Jul 2020

Pioneer

388,785

14.24
13.47

25 Jul 2020

Kalamia

399,565

14.14
13.34

25 Jul 2020

Inkerman

417,307

14.24
13.44
25 Jul 2020
Proserpine

233,815

12.98
12.76
26 Jul 2020
Mackay

1,136,954

12.97
12.29
25 Jul 2020
Plane Creek

243,325

12.77
12.28
25 Jul 2020
Bundaberg

197,839

13.93
13.77
26 Jul 2020
Isis

73,180

14.19
14.02
26 Jul 2020
Maryborough

43,629

13.50
13.52
26 Jul 2020
Rocky Point

8,417

12.76
12.50
26 Jul 2020
Harwood

105,469

10.97
10.22
26 Jul 2020
Broadwater

129,915

10.96
10.62
26 Jul 2020
Condong

137,788

11.14
10.50
Weekly Rainfall Update
for 7 days to 9 am 28 July 2020
Rainfall Statistics
Week Ending 31 July 2020
 

Town
Jul
 YTD
 Mossman
31.6 

1635.8

 
Mareeba 
0.4

465.4

Cairns 
33.8 
 

1236.2

Gordonvale
33.8

1236.2

Innisfail

84.4

2344.1

Tully
138.8

2767.2

Ingham
38.9

1574.4

Ayr
62.8

1021.2

Proserpine
54.4

752.0

Mackay
43.0

1164.0

Bundaberg
24.2

445.6

Maryborough
62.8

635.4

Beenleigh
102.6

888.2

Murwillumbah

155.8

1407.4

Ballina
174.8

1564.8

Yamba
208.8

1303.8
La Nina: Nino 3.4 – Pacific Ocean patch that could change Australia's weather
29 July 2020 | News.com.au
It lies about 4000 kilometres north east of the Cape Byron lighthouse, Australia's most easterly point, and stretches for several thousand kilometres further east straddling either side of the equator. More...
Unwanted dry July for southern Australia as big wet hits NSW
27 July 2020 | Farm Online
The fickle Australian climate is at it again.

As parts of coastal NSW suffer from flooding with over 300mm falling on central and southern coastal regions over the weekend, problems are emerging with the winter crop in other parts of the country. More...
Primex joins field days now cancelled over Covid
30 July 2020 | The Land
Casino's Primex agricultural field days has joined a long list of similar events fallen prey to Covid-19, cancelling its 2020 event for the first time in a 36 years history.
The field days, sponsored by local dairy co-operative Norco, had been rescheduled from May to September but manager Bruce Wright said the decision was made to postpone until 2021 after an online survey of exhibitors made it clear that there were too many headwinds right now. More...

RCS Soil Solutions Workshop – Townsville QLD
RCS Australia
September 1 @ 8:45 am - 5:00 pm AEST

The latest in soil biology.

Join RCS to hear industry-leading information on soil biology and how you can reduce inputs while improving the production, health and value of your land. More...