ACFA E-Newsletter
16 October 2020
Australian Cane Farmers Association 2020 Annual General Meeting
9 October 2020 | AGM
Business
- Consideration of the financial statements;
- Board remuneration, and
- Reappointment of the Auditor
Any other business that may be properly brought before an annual general meeting will be special business and will require written notification to the company 48 hours prior to the meeting.
Members of ACFA are advised that you must be a voting Member of the Company in order to be entitled to vote at the AGM.
Members of ACFA are advised that a member who is entitled to attend and cast a vote at this meeting, may appoint a person as a member's proxy to attend and vote for the member at the meeting. Each member may appoint one proxy. A proxy must be a Member of the Company.
RSVP by 28 October 2020. Email admin@acfa.com.au to register or request a proxy form.

Meeting link will be emailed to registered individuals prior to the meeting date.
Research targets bigger profits for canegrowers
14 October 2020 | Bundaberg Now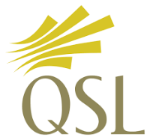 QSL Pool Prices, Shared Pool Values & Advances:
Sugarcane growers in the Bundaberg region could soon be increasing their productivity and profitability thanks to researchers from the University of Southern Queensland.
After a bittersweet start to the year – with farmers batting drought and heavy rain – irrigation experts are teaming up with locals to help produce bigger yields.
It's part of the Australian Government's Smarter Irrigation for Profit (Phase 2) project, tackling some of Australia's water issues. More...
QDL 2020 Annual General Meeting
13 October 2020 | QSL
Queensland Sugar Limited will hold its 2020 Annual General Meeting (AGM) at 10am on Friday 23 October 2020 at the Christie Conference Centre, 320 Adelaide Street, Brisbane.

QSL Chairman Guy Cowan and QSL Managing Director and CEO Greg Beashel will both address the meeting. More...
Fall armyworm makes it to NSW
14 October 2020 | Queensland Country Life
Destructive agricultural pest fall armyworm is continuing its march south and has been detected for the first time in northern NSW.
A single fall armyworm moth was trapped near a sorghum crop between Moree and Boggabilla during routine surveillance by NSW Department of Primary Industries and Local Land Services.
NSW Agriculture Minister Adam Marshall urged farmers in the district to remain vigilant.
"This is the first known detection of the pest in NSW and its early detection will help minimise the impacts of fall armyworm," Mr Marshall said. More...

Reef regulations 'blunt force' say dissenting LNP senators
9 October 2020 | Queensland Country Life
The Palaszczuk government's 2019 regulations claimed to protect the Great Barrier Reef from farming activities have been condemned as a destructive, 'blunt force' policy approach.
In handing down their minority dissenting report today (Friday), the Senate Rural and Regional Affairs Committee's LNP members said the controversial regulations would not only guarantee a decline of Queensland's $12 billion agricultural industries, but also decimate regional communities reliant on agriculture. More...
Farmers say Reef regulations confusing, divisive, politicised
9 October 2020 | Queensland Country Life
Farmers say two conflicting Senate reports are symbolic of the confusing, divisive and politicised nature of the Palaszczuk Government's reef regulations.
The Senate Rural and Regional Affairs Committee today (Friday) released a majority report, as well as a dissenting report, on the evidence base used to justify the Queensland Government's latest round of reef regulations. More...

Canegrowers demand action ahead of state election
6 October 2020 | North Queensland Register
Vision and zeal in government policy is required for Queensland's billion dollar sugar industry to reach its full potential.
The industry's peak lobby group Canegrowers is calling on the next state government to deliver reforms that will allow the industry to prosper. More...
When is enough, enough?
14 October 2020 | QFF
The Senate Regional and Rural Affairs Transport References Committee recently tabled its final report on its Inquiry into the Queensland Government's Reef regulations. While LNP members wrote a dissenting report, the Committee made no attempt to relieve farmers operating in the Reef catchments of the excessive regulatory burden the laws place on them, and many will understandably be disillusioned and deflated by this. More...
2020 delivers the relief New South Wales farmers have been longing for
12 October 2020 | ABC
A dramatic recovery from drought across New South Wales is giving many farmers the opportunity to plan ahead for future dry spells.
Regular rain since February 2020 has filled dams, boosted soil moisture, grown pastures for livestock and allowed landholders to sow winter crops. More...

'Dire circumstances' as mighty Mary River stops running
15 October 2020 | ABC
A local river management group says alarm bells should be ringing as Queensland's mighty Mary River slows to a trickle, putting the environment and hundreds of irrigated farms at risk.

Project officer for the Mary River Catchment Coordinating Committee (MRCCC) Brad Wedlock says the river has "basically stopped flowing". More...

International Rural Women's Day recognises women are taking on key roles in agriculture but still face challenges
15 October 2020 | ABC
Trailblazing rural women are taking on key leadership roles in agriculture, but ongoing barriers in the classroom and on the farm have held back diversity gains.

Leading the nation's peak agriculture body and its members through a pandemic is not something Fiona Simson has done alone, but something she has been a driving force of. More...

Women on the rise in agriculture
14 October 2020 | Farm Online
On the eve of International Rural Women's Day, the National Farmers' Federation is celebrating a boost to the number of women in leadership positions in agriculture, an achievement assisted by the NFF's Diversity in Agriculture Leadership Program.

Today, 12 women with skills and experience in agriculture and a vision for the industry's future, will graduate from the NFF's five-month one-on-one personal development mentoring program. More...

Minister labels ag carbon target 'fictional', questions who pays for it
14 October 2020 | Farm Online
The government won't support the ag industry's 2050 carbon neutral target because it's unclear "who pays for it", the federal Agriculture Minister says.
The National Farmers' Federation (NFF) has united the broad church of agriculture behind the 2050 target, however the government has refused to endorse it. More...
Week
Mill
Crush (t)
%CSS
Date
STD
Week
STD
15 Oct 2020
Mossman
558,041
11 Oct 2020
Tableland

487,589

14.69
14.26
11 Oct 2020
Mulgrave

874,507

12.18
11.95
11 Oct 2020
South Johnstone

904,833

12.54
12.21
16 Oct 2020
Tully

1,735,174

13.46
12.72
10 Oct 2020
Victoria

1,989,858

13.76
12.81
10 Oct 2020
Macknade

911,253

10 Oct 2020
Invicta

2,414,915

15.72
14.28
10 Oct 2020
Pioneer

1,133,014

16.08
14.77
10 Oct 2020
Kalamia

1,129,532

15.05
14.25
10 Oct 2020
Inkerman

1,184,940

15.67
14.53
10 Pct 2020
Proserpine

1,163,014

15.23
14.03
11 Oct 2020
Mackay

3,463,727

15.44
13.78
10 Oct 2020
Plane Creek

906,955

15.40
13.84
11 Oct 2020
Bundaberg

982,643

15.72
14.59
Isis
11 Oct 2020
Maryborough

412,487

14.91
14.19
Rocky Point
11 Oct 2020
Harwood

373,674

12.76
11.47
11 Oct 2020
Broadwater

472,332

13.00
11.85
11 Oct 2020
Condong

347,796

12.40
11.27
Weekly Rainfall Update
for 7 days to 9 am 13 October 2020
Rainfall Statistics
Week Ending 16 October 2020
 

Town
Oct
 YTD
 Mossman
 0.6
 

1702.0

Mareeba 
0.0 

475.8

 
Cairns 
4.4 

1309.2

 
Gordonvale
4.4

1309.2

Innisfail
10.4

2446.2

Tully
29.6

3039.6

Ingham
4.2

1617.3

Ayr
0.8

1024.8

Proserpine
27.2

805.4

Mackay
2.4

1212.2

Bundaberg
0.0

499.8

Maryborough
0.6

711.6

Beenleigh
2.6

915.2

Murwillumbah

0.0

1460.6

Ballina
7.8

1673.4

Yamba
0.0
1426.0
La Nina and other systems point to wet weather ahead
15 October 2020 | Queensland Country Life
The long expected La Nina event is now in place and this typically means that above average rainfall is favoured for at least the coming three months over most of eastern Australia.

But a few other issues that can affect rainfall potential have to be considered. More...

Qld remains dry despite La Nina
12 October 2020 | Queensland Country Life
Rain bringing La Nina conditions continue to prove elusive for Queensland, with generally dry conditions conditions continuing to prevail.

While there is good rain predicted for parts of NSW and Victoria over the next eight days, the northern state remains dry: good for grain and cane farmers wanting to harvest, but bad for livestock producers hoping for a decent spring break. More...
Preparation the key as the Bureau releases its Severe Weather Outlook
12 October 2020 | BoM
The Bureau of Meteorology has released its Severe Weather Outlook for October to April, showing an increased risk of flooding for eastern Australia and tropical cyclones in the north, with roughly average potential for heatwaves and severe thunderstorms.

The current La Niña is likely to bring more rain to eastern and northern Australia, with some drought affected areas already seeing rainfall deficiencies ease and water storage levels increase. More...
La Nina summer: BOM predicts 11-plus cyclones
12 October 2020 | Queensland Country Life
The Bureau of Meteorology says there is an average to slightly above-average number of tropical cyclones this season.

According to BOM, there are usually about 11 cyclones in Australian waters, with around four of these crossing the coast. More...