ACFA E-Newsletter
23 October 2020
Australian Cane Farmers Association 2020 Annual General Meeting
9 October 2020 | AGM
Business

- Consideration of the financial statements;
- Board remuneration, and
- Reappointment of the Auditor

Any other business that may be properly brought before an annual general meeting will be special business and will require written notification to the company 48 hours prior to the meeting.

Members of ACFA are advised that you must be a voting Member of the Company in order to be entitled to vote at the AGM.

Members of ACFA are advised that a member who is entitled to attend and cast a vote at this meeting, may appoint a person as a member's proxy to attend and vote for the member at the meeting. Each member may appoint one proxy. A proxy must be a Member of the Company.

RSVP by 28 October 2020. Email admin@acfa.com.au to register or request a proxy form.

Meeting link will be emailed to registered individuals prior to the meeting date.
Retirement prompts role changes
20 October 2020 | QSL
Queensland Sugar Limited's Chief Operating Officer, Robert Hines, will retire from the business as of Friday 30 October 2020.

QSL Managing Director and Chief Executive Officer Greg Beashel said Mr Hines had been with QSL for nearly eight years, including four years as Chief Financial Officer, and had played an integral role in the company's evolution.

"During his time with QSL, Robert has been instrumental in negotiating the contractual framework that currently underpins our marketing business, as well as the development of our Grower Services and QSL Direct teams, and the delivery of the strong banking and pricing services enjoyed by much of Queensland's sugar industry," Mr Beashel said.

"Robert's considerable financial expertise, wise counsel and positive attitude will be sincerely missed by the QSL team and we wish him all the best for his retirement from executive life." More....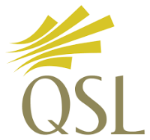 QSL Pool Prices, Shared Pool Values & Advances:
QSL 2020 AGM
23 October 2020 | QSL
Queensland Sugar Limited held its Annual General Meeting (AGM) in Brisbane this morning, with those in attendance joined by participants dialling in via video conference for the first time.

QSL Chairman Guy Cowan said the inaugural hybrid AGM format was reflective of the changed world ushered in by COVID-19. More...
Bundaberg Sugar announces closure of 135-year-old Bingera sugar mill following low cane supply
23 October 2020 | ABC
The Bingera sugar mill near Bundaberg will not crush again as the mill operator Bundaberg Sugar Limited (BSL) says it will close the site this year.

Chief executive Guy Basile said BSL was streamlining its operation to just its Millaquin mill in Bundaberg. More...

Queensland farmers to be paid "reef credits" to reduce coral-killing pollutants
22 October 2020 | Renew Economy
A new market mechanism designed to reduce the impacts of pollution on the Great Barrier Reef has been kick-started with banking giant HSBC and the Queensland government announced as the first buyers of so-called "'reef credits". More...
Sugarcane to hydrogen investigated
23 October 2020 | Bundaberg Now
Final-year chemical engineering students at The University of Queensland are investigating how sugarcane can be used as a clean energy source to create hydrogen.

Professor Damien Batstone said bagasse and other agricultural residues were an abundant resource that could generate "green" or carbon-negative hydrogen at scale. More...
New T34 electricity tariff cuts irrigation costs
23 October 2020 | Queensland Country Life
Fall armyworm update
22 October 2020 | Biosecurity Alert
Fall armyworm (Spodoptera frugiperda) has been detected in several new locations in southern and southwestern Queensland over the past week, at the Lockyer Valley, St George and Chinchilla. This follows the recent detection of fall armyworm in northern New South Wales at Moree and Boggabilla near the Queensland border.

This expansion of range from northern and central Queensland is not unexpected as fall armyworm is highly mobile, with long-distance migrations facilitated by favourable meteorological conditions.

Fall armyworm was initially detected on the Torres Strait islands of Saibai and Erub in January 2020. Since then it has also been reported from numerous sites in northern and central Queensland including Bamaga, Croydon, South Johnstone, Tolga, Lakeland, the Burdekin, Bowen, Bundaberg, Emerald, Richmond, Clermont, Biloela, Mackay and Longreach. More...

The value of water
21 October 2020 | QFF
Access to reliable, affordable water is one of the most critical factors in the future success and growth of agriculture in Queensland; and achieving Australia's goal of a $100 billion sector by 2030. With over 60,000 Queensland jobs across the agriculture supply chain, the sector is the largest employer across regional Queensland and there are significant opportunities for the agriculture sector to provide a platform for Queensland's economic recovery following COVID-19. More...
'Wake-up' call shocks graziers into climate action
19 October 2020 | ABC
When Sue Gedda had to evacuate from rising floodwaters at her central Queensland cattle property in 2017, it was a traumatising and unexpected event.

She said flooding from Cyclone Debbie "brought the level of the creek up 4.5 metres higher than previous records, and 40 centimetres into the upper level of our highset house". More...

NSW farmers begin their first harvest in four years, headers light up the night sky
20 October 2020 | ABC
There's a glow atop the paddocks in northern New South Wales, a sight locals and farmers haven't seen since 2016.

It's header drivers working into the night to get the most important crop in years off as quickly as possible. More...

Graingrowers say they never knock back rain even while harvesting
22 October 2020 | Queensland Country Life
With most farmers in southern Queensland looking down the barrel of the best harvest in the past four years, it seems they can't seem to take a trick, as rain has fallen in time to disrupt their harvesting.

Lynelle Urquhurt, Warrowa, Moonie, received 15 millimetres last Tuesday and another 8mm in a storm on Wednesday evening.

Mrs Urquhart said the wet weather was enough to call a halt to their harvesting plans for the next couple of days. More...

Supporting the Supporters in farm recovery
14 October 2020 | QFF
The Queensland Farmers' Federation (QFF) is seeking interested participants for involvement in a wellbeing program to support farmers after natural disasters to recover and remain resilient for future events. More...
Women's work in agriculture set to take leading role
16 October 2020 | Farm Online
Women working in agriculture are increasingly likely to be better educated than their male peers and are on course to make up about half of the industry's managers in 10 years. More...


Championing for women to be confident
21 October 2020 | Farm Weekly
Being the first woman ever elected to the board of a co-operative that's almost 90 years old would be enough of an accomplishment for most, but Natalie Browning had to take it one step further and become deputy chairwoman just two years after her initial election. More...
WLA Connect
October 2020 | WLA
Women & Leadership Australia (WLA) has launched a brandnew networking and learning hub called WLAConnect.
The platform is designed for women to gather, network, share and learn about being a female leader in today's working environment. Connect members are able to access events, learning materials and forums where they can collaborate with women from the agriculture sector and beyond.
This is an important developmental initiative for women across the country. Features of WLA Connect include:
A curated learning laboratory filled with leadership development content

Expert masterclasses on leadership theory and practice

Face-to-face and online networking events

Member led contributions and recommendations

Peer coaching, executive coaching and mentoring opportunities.
AI-powered picking and packing robots assist farmers with unforeseen labour shortages
19 October 2020 | Growcom
Brisbane based robotics company LYRO Robotics has successfully deployed their robots and world leading picking and packing technology in commercial trials at the avocado facility Sunnyspot Packhouse in Ravensbourne, Queensland. More...
National Farmers' Federation and ASA team up for 2020 AgDay
Ag Show Australia
In 2020, National Agriculture Day is on again – this year on Friday 20 November. The National Farmers' Federation and the ASA are pleased to team up to encourage show societies across the country to get involved, by hosting a COVID-safe AgDay Long Table Lunch. More...
Week
Mill
Crush (t)
%CSS
Date
STD
Week
STD
19 Oct 2020
Mossman
589,640
18 Oct 2020
Tableland

508,810

14.64
14.28
18 Oct 2020
Mulgrave

936,299

12.40
11.98
18 Oct 2020
South Johnstone

978,284

12.11
12.21
23 Oct 2020
Tully

1,850,943

13.50
12.77
17 Oct 2020
Victoria

2,126,463

13.99
12.88
17 Oct 2020
Macknade

973,065

17 Oct 2020
Invicta

2,558,623

15.58
14.36
17 Oct 2020
Pioneer

1,210,748

15.91
14.84
17 Oct 2020
Kalamia

1,198,873

15.44
14.32
17 Oct 2020
Inkerman

1,224,338

15.53
14.56
17 Oct 2020
Proserpine

1,254,640

15.52
14.14
18 Oct 2020
Mackay

3,681,398

15.83
13.90
17 Oct 2020
Plane Creek

963,438

15.81
13.95
18 Oct 2020
Bundaberg

1,026,052

16.06
14.65
Isis
18 Oct 2020
Maryborough

456,540

15.08
14.28
Rocky Point
18 Oct 2020
Harwood

401,740

12.56
11.55
18 Oct 2020
Broadwater

502,061

12.99
11.91
18 Oct 2020
Condong

371,381

12.80
11.36
Weekly Rainfall Update
for 7 days to 9 am 20 October 2020
Rainfall Statistics
Week Ending 23 October 2020
 

Town
Oct
 YTD
 Mossman
 0.6
 

1702.0

Mareeba 
0.0 
 

475.8

Cairns 
 5.6

1310.4

 
Gordonvale
5.6

1310.4

Innisfail

10.8

2344.1

Tully
30.2

3112.8

Ingham
4.3

1617.4

Ayr
0.8

1024.8

Proserpine
27.2

805.4

Mackay
2.8

1212.6

Bundaberg
0.2

500.0

Maryborough
0.6

711.6

Beenleigh
6.0

918.6

Murwillumbah

12.6

1473.2

Ballina
28.4

1694.0

Yamba
9.0
1435.0
Here it comes: October is looking good and November is even better
20 October 2020 | Queensland Country Life
It may have the blood pressure levels of grain growers and cane farmers trying to get crops off soaring, but the pastoral industry is looking skyward for the first decent break in spring.
The latest Bureau of Meteorology mapping shows 10mm to very handy 25mm falls over a big area of Queensland, particularly across the Downs and Wide Bay regions. More...
Central Queensland forecast to receive more rain this weekend
22 October 2020 | Queensland Country Life
Central Queensland woke to widespread thunderstorms last night, with the Bureau of Meteorology predicting more severe thunderstorms and heavy rainfall across southern Queensland this weekend.

A severe weather warning was issued for damaging winds, large hailstones and heavy rainfall in Roma, Maryborough, Hervey Bay, Fraser Island, Biloela and Gin Gin on Thursday afternoon. More...
La Niña-driven wet summer for outback Queensland sees RFDS, SES preparing for worst
21 October 2020 | ABC
The Royal Flying Doctor Service is encouraging outback residents to be ready for anything as forecasters predict a La Niña weather event that will bring higher than average rainfall this summer.

RFDS Queensland chief operating officer Andrew Barron said crews were well prepared, having previously experienced extremely wet conditions. More...

Bureau of Meteorology radar rollout concerns outback Queensland residents as La Niña looms
20 October 2020 | ABC
Two new weather radars set to fill a notorious blackspot in North Queensland will not be operational for the upcoming wet season, according to Federal Agriculture Minister David Littleproud. More...