ACFA E-Newsletter
2 October 2020
Small Milling Research Program open for applications through SRA
1 October 2020 | SRA
The SMRP is a targeted initiative developed by SRA to work with sugarcane millers and researchers to deliver productivity, profitability, and sustainability outcomes.

This will be the fourth year of the investment scheme, and SRA is now calling for applications that will allow investment in small projects to develop a product, service, or process that will solve targeted problems in sugar mills and deliver tangible outputs with almost immediate outcomes. More...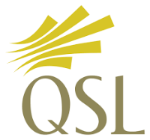 QSL Pool Prices, Shared Pool Values & Advances:
Monthly Market and Grower Pricing Update - September 2020
28 October 2020 | QSL
While bearish sentiment dominated the first half of September, we've seen prices rally in the past week as the gloss finally started to come off the Australian Dollar and the ICE 11 prompt contract climbed over 13.50 USc/lb.

This delivered pricing opportunities close to $420/tonne actual for QSL growers using the 2020-Season Target Price Contract during the past week, sparking grower pricing activity.

Click here to read our full report.
Global sugar surplus headed our way
30 Sep 2020 | Farm Online
The upcoming worldwide cane and beet harvest, coupled with demand uncertainty, will underpin the emergence of a small global sugar surplus in the 2020/21 season, Rabobank says in its just-released Sugar Quarterly report. More...
NQ farmers surveyed on Burdekin water
30 September 2020 | Queensland Country Life
North Queensland farmers are being surveyed on what water they need as part of the business case for raising the Burdekin Falls Dam.

Natural Resources Minister Anthony Lynham said the survey launched by Building Queensland and SunWater today was critical to determining how much water was required to meet future demand - essential information for the wall-raising. More...
Molasses 'new normal' - short supply, high demand
30 September 2020 | Queensland Country Life
Reduced supplies of molasses for stockfeed in line with smaller cane crushes has sparked talk that beef producers should start thinking seriously about on-farm storage.

While La Nina conditions are far from the severe drought that drove demand for the high-energy feed to the point where it had to be imported during the past two seasons, market conditions are pointing to the likelihood higher molasses prices and shorter supply will be the 'new normal'. More...

2020 harvest: Sugar industry watches La Nina with concern
30 September 2020 | Queensland Country Life
The sugar industry says the rain bringing La Nina weather system is a cause for concern with more than 30 per cent of the 2020 cane crop still to be harvested.

Jim Crane from the Australian Sugar Milling Council said the confirmation of a La Nina weather pattern heightened the risk of rain disrupting the final weeks of the crush. More...
Joint media release: Sweet victory for sugarcane growers
27 September 2020 | Australian Government
A unique pilot project involving more than 100 canegrowers in North Queensland has delivered a solution to reduce the amount of nitrates that end up in the Great Barrier Reef by at least 15 per cent. More...

Smartcane BMP program on rise as farmers fight reef regulations
28 September 2020 | North Queensland Register
Cane farmers are voluntarily signing up to their industry's best management practice program in retaliation to heavy-handed reef regulations.

Keen to prove that they are environmental stewards, more than 100 growers in the Herbert River district have signed on to Canegrowers Smartcane BMP program. More...
Reef science institutions delivering contempt
1 October 2020 | North Queensland Register
Our Australian Reef science organisations had a hard time at the Senate Inquiry into the effects of agriculture on the Great Barrier Reef.

Some tough questions from Senators Gerard Rennick, Malcolm Roberts, Matthew Canavan and Susan McDonald yielded some surprising answers. More...
Checks and balances around Great Barrier Reef marine science and the 2017 Scientific Consensus Statement Forum
PCGO

This forum is open to everyone and will directly address the checking of science in relation to the 2019 Reef Regulations Amendment Act.

It will provide presentations of information from both the Australian Institute of Marine Science (AIMS) and Marine Geophysicist Dr Peter Ridd. Dr Ridd is an expert on the Reef and delivered a lecture tour in support of farmers in 2019. AIMS is the pre-eminent Reef research organisation based on the GBR.
All sides of politics have been invited, and will make statements and comment on the matter of Reef Regulations and the checking of science.

Senator Gerard Rennick and Senator Malcolm Roberts will also deliver presentations.

View a video invitation
Investing in the agricultural sector and skills of the future
30 September 2020 | QFF
According to the Food and Agriculture Organisation of the United Nations, the world must increase agricultural output by 70 per cent by the year 2050 to sufficiently feed the growing global population. This presents new opportunities for Australian agriculture to expand and meet this increasing demand for food. More...
Rates rise garbage say Bundaberg farmers
30 September 2020 | Queensland Country Life
Bundaberg Regional Council has been told to 'stop treating farmers like garbage' after it imposed massive rate rises of up to 235 per cent on agricultural land.

Farmers from across the 6431 square kilometer shire have launched a community-wide petition in a bid to force Mayor Jack Dempsey to reverse the crippling and unprecedented rates rises. More...

Applications are open for CQ entrepreneurs to attend Agtech Innovation Mission
25 September 2020 | Queensland Country Life
Pilot program looks at nutrient status
29 September 2020 | Farm Weekly
A Device which would enable real-time information about a crop's nutrient status and generate actionable insights is in the works by CSBP Fertilisers.

The project was originally initiated to investigate a range of technology options including drone and satellite based remote sensing platforms, handheld sensors that take images at a canopy level and other handheld devices such as mid-infrared spectrometers and x-ray fluorescence meters. More...
Waterlogging resistance breakthrough
27 September 2020 | Farm Online
Although drought is the major threat in Australian cropping, flood and waterlogging is also a major player, especially in La Nina years like 2020-21 is likely to be.

So it has come as a boost to the industry that University of Oxford work, done partly in conjunction with the University of Sydney, has identified a particular enzyme within plants that can help it respond better to lower oxygen levels, such as found when the plant is waterlogged. More...
More rain required to lock in the winter crop potential
30 September 2020 | Farm Weekly
The climate outlook continues to suggest a wetter than average spring, but the month of September has been quite a mixed bag in terms of crop-making rainfall for Australian grain growers.

Broadly speaking New South Wales and Victoria have made grain in September, South Australia has consolidated production estimates, Queensland has gone backwards and so too has Western Australia. More...
Week
Mill
Crush (t)
%CSS
Date
STD
Week
STD
30 Sep 2020
Mossman
492,656
27 Sep 2020
Tableland

431,987

15.05
14.20
27 Sep 2020
Mulgrave

743,888

12.42
11.85
27 Sep 2020
South Johnstone

745,636

12.48
12.13
25 Sep 2020
Tully

1,405,928

13.40
12.57
26 Sep 2020
Victoria

1,706,707

13.69
12.64
26 Sep 2020
Macknade

776,983

26 Sep 2020

Invicta

2,121,317

15.29
14.07

26 Sep 2020

Pioneer

975,187

15.58
14.57

26 Sep 2020

Kalamia

971,280

14.94
14.09

26 Sep 2020

Inkerman

1,042,001

15.29
14.37
26 Sep 2020
Proserpine

980,358

14.50

13.83
27 Sep 2020
Mackay

3,033,827

15.03

13.53
26 Sep 2020
Plane Creek

792,290

14.86
13.62
27 Sep 2020
Bundaberg

868,815

15.01
14.47
Isis
27 Sep 2020
Maryborough

337,075

14.31
14.05
Rocky Point
27 Sep 2020
Harwood
323,865
12.46
11.26

27 Sep 2020

Broadwater
397,137
12.83
11.62

27 Sep 2020

Condong
299,286
11.64
11.12
Weekly Rainfall Update
for 7 days to 9 am 29 September 2020
Rainfall Statistics
Week Ending 2 October 2020
 

Town
 Oct
 YTD
 Mossman
0.0

1701.4

Mareeba 
0.0 

475.8

Cairns 
0.0 

1304.8

Gordonvale
0.0

1304.8

Innisfail
0.0

2344.1

Tully
0.0

3010.0

Ingham
0.0

1613.1

Ayr
0.0

1024.0

Proserpine
0.0

778.2

Mackay
0.0

1209.8

Bundaberg
0.0

499.8

Maryborough
0.0

711.0

Beenleigh
0.0

912.6

Murwillumbah

0.0

1460.6

Ballina
0.0

1665.6

Yamba
0.0

1426.0
Wet La Nina spring, summer coming to Australia says Bureau of Meteorology
29 September 2020 | Farm Online
Get out your oilskin coats and umbrellas because the Bureau of Meteorology has declared a La Nina weather event has developed in the Pacific Ocean.

The announcement will send shivers through grainbelt areas in south-eastern Australia where many farmers are gearing up to harvest potentially bumper winter crops because La Nina events are associated with heavy rain. More...

La Nina 2020/21: A summer of flooding instead of fires?
30 September 2020 | Farm Online Weather
In January 2011, then Queensland premier Anna Bligh surveyed the damage in the tiny town of Grantham in Queensland's Lockyer Valley and dubbed it an "inland tsunami".

It was evocative language which vividly widespread devastation the likes of which few in living memory had experienced. And the Lockyer Valley was far from the only area which was drenched in the soggy summer of 2010/2011, in which 33 people in Queensland lost their lives. More...
Permits necessary: RFS calls start to bushfire season
2 October 2020 | The Land
Anyone wanting to light a fire anywhere in NSW must now have a permit.

The NSW Rural Fire Service yesterday called a start to the statutory Bush Fire Danger Period - it began in another 27 local government areas in August. More...
Nominations open for Australian Biosecurity Awards
The search is on for the next round of biosecurity champions, with nominations now open for round two of the 2020 Australian Biosecurity Awards (ABAs).

Round two will include new categories to demonstrate the diversity of biosecurity and the different roles Australians can play.

For more information and to put in a nomination, visit awe.gov.au/aba