ACFA E-Newsletter
21 August 2020
Sugar price rebound sweetens La Nina risk
20 August 2020 | Farm Online
Rebounding global sugar prices are putting a spring in the step of Queensland cane growers who have been hampered by wet weather hold-ups since the crush started in early June.

Raw sugar traded in New York on the Intercontinental Exchange (ICE), the global benchmark, broke through the US13 cents per pound barrier last week for the first time since March.

Analysts say that has been on the back of easing lockdown restrictions, the resumption of food service, strong demand from Asia where drought has hit local crops and speculative moves by funds shifting to a bullish outlook for sugar.

Queensland's 18 sugar mills have crushed just over 10 million tonnes, down between two and three million on the anticipated volume, with most regions affected by wet weather.

Increased odds of a La Nina forming in the next months, as touted this week by the Bureau of Meteorology, are now causing further concern. More...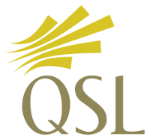 QSL Pool Prices, Shared Pool Values & Advances:
Maryborough sugar mill likely to close after this year's crush
20 August 2020 | ABC
The Maryborough sugar mill is likely to close after the 2020 crushing season, according to local state MP Bruce Saunders.

He said discussions had started with stakeholders to determine where the cane could be crushed. More...

Pricing limits raised
17 August 2020 | QSL
New custom-molded, compostable oyster trays made from sugarcane created in Australia
20 August 2020 | Seafood Source
Bondi Junction, New South Wales, Australia-based sustainable packaging developer BioPak has created the world's first custom-molded oyster tray using sugarcane, with the help of its industry partner Blue Harvest. More...
Confusing chemical usage legislation needs fix for farmers
19 August 2020 | Queensland Country Life
Building a sustainable workforce that is well-resourced, fit for purpose and responsive to the ever-changing technological advances and potential disruption ahead is an ongoing, complex and challenging issue for Queensland's agriculture sector. The delivery of necessary skills and training to farmers and those working within the sector is of particular importance to ensure legislative compliance, workplace health and safety, and a successful career in agriculture. However, recent changes to chemical usage legislation have created a significant anomaly that applies to chemical use and licensing for some agricultural applicators using ground distribution equipment in designated 'Hazardous Areas', and thereby needs to be resolved. More...
North Queensland's Big Rocks Weir could cost twice as much as initial estimate, business case finds
19 August 2020 | ABC
A 10,000 megalitre weir at Charters Towers in north Queensland could cost twice the originally estimated price tag.

A business case prepared for project lobbyist Townsville Enterprise by KPMG has found extra cash could be needed to complete the build of Big Rocks Weir. More...
Mining and agricultural activities linked in reef regulations
17 August 2020 | Queensland Country Life
Controversial reef regulation amendments have sparked a rift within the LNP with Callide MP Colin Boyce sensationally crossing the floor of parliament last week to vote against the bill his party voted in favour of. More...
CSIRO's mission to solve biggest ag issues with practical science
18 August 2020 | Farm Online
Australia's national science agency has launched three "missions", dedicated providing solutions to the biggest challenges facing the agriculture industry.

The CSIRO missions will involve large scale, major scientific and collaborative research initiatives, with a focus on outcomes that lead to positive impacts. More...
NFF: Why Australian ag must be carbon neutral by 2050
20 August 2020 | Queensland Country Life
Getting the answers while setting targets is a tricky approach, but every business owner knows we don't always have all the answers, even when we know where we need to go.

In uncertain times setting a target to aspire to is important. It gives a point of focus.

While collectively managing the implications of the COVID-19 pandemic, we must also have an eye for the future and agriculture's role in accelerating the nation's recovery.

A recovery process that will include a plan for how we tackle another wicked problem - climate change. More...

National Farmers Federation adopt carbon neutral by 2050 policy
20 August 2020 | Farm Online
Australia's peak farm body has thrown its weight behind an aspirational economy-wide target of net carbon zero emissions by 2050.

National Farmers' Federation (NFF) members voted in favour of the landmark policy, which includes strict caveats regarding fair implementation and economic viability. More...
Grains Australia officially launched
14 August 2020 | Farm Online
The long awaited grains sector industry peak body Grains Australia has finally been officially launched.

The organisation, set to perform a number of important functions such as trade and market access, commodity variety classification, market information and education will feature industry veteran Terry Enright as its inaugural chairman. More...
Industry-led approach to grow Queensland agritourism
21 August 2020 | QFF
Queensland's emerging agritourism sector requires support to develop and grow through an industry-led approach that would embrace a direct connection between farmers and consumers to share where our state's high quality food, fibre and foliage comes from and how it is produced. More...
Week
Mill
Crush (t)
%CSS
Date
STD
Week
STD
16 Aug 2020
Mossman
266,818
16 Aug 2020
Tableland

282,270

14.49
13.93
16 Aug 2020
Mulgrave

437,323

11.90
11.28
16 Aug 2020
South Johnstone

397,122

12.13
11.68
14 Aug 2020
Tully

798,499

12.76
12.01
15 Aug 2020
Victoria

900,002

12.54
11.81
15 Aug 2020
Macknade

400,804

15 Aug 2020
Invicta

1,188,127

14.20
13.29
15 Aug 2020
Pioneer

494,205

14.82
13.74
15 Aug 2020
Kalamia

517,897

13.90
13.45
15 Aug 2020
Inkerman

550,686

14.50
13.68
15 Aug 2020
Proserpine

434,141

13.81
13.12
16 Aug 2020
Mackay

1,712,445

13.65
12.70
15 Aug 2020
Plane Creek

396,884

13.70
12.80
16 Aug 2020
Bundaberg

412,825

14.34
14.04
16 Aug 2020
Isis
201,757
14.12
13.86
16 Aug 2020
Maryborough

114,205

14.64
13.75
9 Aug 2020
Rocky Point
27,985
12.91
12.74
16 Aug 2020
Harwood

169,940

11.04
10.49
16 Aug 2020
Broadwater

200,957

12.19
11.00
16 Aug 2020
Condong

175,901

10.75
10.58
Weekly Rainfall Update
for 7 days to 9 am 18 August 2020
Rainfall Statistics
Week Ending 21 August 2020
 

Town
 Aug
 YTD
 Mossman
2.0 
 

1637.8

Mareeba 
9.0 
 

474.4

Cairns 
5.8 

1242.0

 
Gordonvale
5.8

1242.0

Innisfail
116.1

2344.1

Tully
54.4

2821.6

Ingham
4.1

1578.5

Ayr
2.8

1024.0

Proserpine
19.6

771.6

Mackay
32.8

1196.8

Bundaberg
35.4

481.0

Maryborough
24.4

659.8

Beenleigh
18.2

906.4

Murwillumbah

26.0

1433.4

Ballina
48.2

1613.0

Yamba
64.2
1368.2
Models all link up and suggest wet spring for the east
19 August 2020 | Farm Online
A Llong time climate analyst said last week he had never seen such a strong push from forecasting models for a wetter than average spring for parts of eastern Australia.

Agriculture Victoria climate agronomist Dale Grey said the forecasting models were coming into agreement. More...
Chance of La Nina roughly three times normal likelihood
19 August 2020 | Queensland Country Life
The Bureau of Meteorology has raised its El Nino-Southern Oscillation Outlook to La Nina alert status, meaning the chance of a La Nina occurring this year has increased to 70 per cent, roughly three times the normal likelihood.

The Bureau's Manager of Climate Operations, Dr Andrew Watkins, said La Nina typically results in above-average winter-spring rainfall for Australia, particularly across eastern, central and northern regions. More...

Plan for drought while its raining
15 August 2020 | Queensland Country Life
Soaking rains have alleviated what was the most significant drought on record for many Australian farmers.

It means there is no better time to talk about drought management according to a climate scientist with the University of Southern Queensland (USQ). More...