ACFA E-Newsletter
3 July 2020
Capability development to encourage the next generation of sugarcane scientists
1 July 2020 | SRA
The next generation of sugarcane industry researchers is being offered a head-start into the world of sugarcane industry science and technology, through two capability development programs being offered through Sugar Research Australia (SRA).
Applications are open for Sugar Research Australia's (SRA's) Sugar Industry Research Awards and Sugar Industry Postgraduate Scholarships. Both programs encourage innovative research ideas and aim to enhance the capability of the research sector that supports the Australian sugarcane industry.
The Postgraduate Research Scholarships program is aimed at Masters or PhD level researchers and is open for applications until October 31, 2020.
The Research Awards program is aimed at existing researchers looking to develop research skills or explore new and innovative ideas. This program is open for applications until October 1, 2020. More...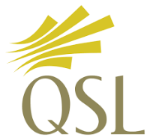 QSL Pool Prices, Shared Pool Values & Advances:
2023-Season Pricing Available
2 July 2020 | QSL
QSL is now accepting grower pricing orders for the 2023 Season through our Target Price Contract and Individual Futures Contract pricing products.

Growers marketing with QSL can now also access additional grower-managed pricing tonnages for the 2021 and 2022 Seasons. More...
Far North Queensland irrigation district trials blockchain
2 July 2020 | North Queensland Register
Blockchain technology is being trialled in Far North Queensland irrigation district, Mareeba-Dimbulah, to improve water trading in the region.

The pilot project is using technology developed by young Australian company Civic Ledger and is funded by the Cooperative Research Centre for Developing Northern Australia. More...
CaneClip: Soil Biology - Testing
2 July 2020 | SRA
SRA Adoption Officer Jai Kaartinen-Price speaks with Dr Nicole Robinson from the School of Agriculture and Food Sciences at University of Queensland about the different tests they perform on soil microbiology.
Laura MacGillycuddy, Senior Technician in Disease Management also chats to Jai about testing soil samples for Pachymetra Root Rot and nematodes. SRA has two soil biology assay labs, one in Tully and one in Woodford that growers and agronomists can send samples to for Pachymetra and Nematode assays. More...
Rabobank: Sugar industry looking towards recovery
30 June 2020 | Queensland Country Life
The global sugar industry is now looking towards recovery having endured the full brunt of COVID-19's disruption, according to Rabobank's latest global Sugar Quarterly report. More...
Qld farmers petition against 'unchecked science'
30 June 2020 | Queensland Country Life
Farmers have collected more than 4000 signatures in less than a month opposing what they say is unchecked science being used to make political decisions.
The petition calls for an Office of Science Quality Assurance to be established, to check the science being used to make political decisions. More...
Economists develop new online tool to help sugarcane growers
1 July 2020 | DAF
Economists working at the Department of Agriculture and Fisheries have developed a newonline version of the Farm Economic Analysis Tool (FEAT) - that has been supportingsugarcane growers to make informed decisions for over 15 years.
"FEAT Online is a free tool that assists sugarcane growers with measuring the profitability offarming system changes," said Mark Poggio, Agricultural Economics manager. More...
How can Australian agriculture build resilience in the wake of COVID-19?
24 June 2020 | The Agribusiness Bulletin
The need to develop greater resilience across Australia's agribusiness sector has compounded, given many operators are still reeling from the extended drought, the still recent and devastating bushfires and, right here and right now, the COVID-19 global pandemic. More...
Building smart water infrastructure for Queensland
1 July 2020 | Queensland Country Life
Water is a critical input for Queensland's agricultural sector, essential to produce world class food, fibre and foliage. As the state turns to economic recovery after the COVID-19 pandemic, the Queensland Farmers' Federation has been working with the government through the Queensland Industry Recovery Alliance to identify opportunities for Queensland and suggests investment in water infrastructure must be prioritised to drive growth and also to build resilience. Water is a key connector and enabler for agriculture, yet we have about 1.1 million megalitres of underutilised water despite ongoing drought conditions. QFF's policy has been to address this underutilisation of water and modernise (or at least maintain) our existing irrigation infrastructure before building new. More...
CSIRO scientists discover how to grow coloured cotton, removing need for harmful chemical dyes
27 June 2020 | ABC
A few dozen petri dishes in a high-tech greenhouse in Canberra hold the potential to transform the global textiles industry.
They contain plant tissue, which within days will grow into cotton plants: not standard, everyday white cotton, but ones with a dazzling array of colours. More...
First farm biodiversity certification report due soon
1 July 2020 | Farm Online
A report investigating a biodiversity certification scheme that would reward farmers for looking after their natural environment is set to released in the coming weeks.
The report is the first step in a pilot scheme being developed by the National Farmers Federation, and aims to reward farmers for managing biodiversity on their property through market-based mechanisms. More...
Farmers prepare to go into bat for glyphosate
1 July 2020 | Farm Online
Australian farmers are preparing to take a stronger advocacy role in defending the use of glyphosate, the nation's most popular herbicide, in the wake of Bayer's decision to settle thousands of court cases in the US. More...
Essential fertilisers riding the coronavirus storm
25 June 2020 | Queensland Country Life
The domino effect of the coronavirus, as it has spread across the globe, has so far had a limited impact on the fertiliser industry.
However, the full effects of the global pandemic are starting to show in some sectors owing to cashflow problems caused by decomposing crops, such as fruit and vegetables. More...
Week
Mill
Crush (t)
%CSS
Date
STD
Week
STD


Mossman
28 June 2020
Tableland
96,532
13.43
28 June 2020
Mulgrave

62,232

10.49
10.34
28 June 2020
South Johnstone

39,598

10.86
10.86
3 July 2020
Tully

216,612

11.50
11.19
27 June 2020
Victoria
58,717
10.61
10.61
27 June 2020
Macknade
6,833
27 June 2020
Invicta

272,442

12.00
11.95
27 June 2020
Pioneer

124,099

12.72
12.54
27 June 2020
Kalamia

142,862

12.99
12.63
27 June 2020
Inkerman

127,988

13.03
12.70
Proserpine
28 June 2020
Mackay
173,186
11.88
11.54
27 June 2020
Plane Creek

37,540

11.55
11.55
Bundaberg
Isis
Maryborough
Rocky Point
Harwood
Broadwater
Condong
Weekly Rainfall Update
for 7 days to 9 am 30 June 2020
Rainfall Statistics
Week Ending 3 July 2020
 

Town
 Jul
 YTD
 Mossman
20.8 

1625.0

 
Mareeba 
0.2 

465.2

 
Cairns 
 26.4
 

1228.8

Gordonvale
26.4

1228.8

Innisfail
0.0

2344.1

Tully
79.4

2411.8

Ingham
14.3

1577.4

Ayr
0.0

958.4

Proserpine
12.8

710.4

Mackay
4.6

1125.6

Bundaberg
0.2

421.6

Maryborough
0.4

573.0

Beenleigh
0.0

785.6

Murwillumbah
0.0

1251.6

Ballina
0.0

1390.0

Yamba
0.2

1095.2
Australia put on La Nina watch | Weather In Focus
26 June 2020 | The Land
The Pacific Ocean is showing signs that it could be shifting towards La Nina, a pattern of wind and ocean temperatures that typically boosts rainfall in large parts of Australia, including inland NSW. More...
Government's $50m fund to mitigate bushfires, natural disasters, untouched at end of financial year
30 June 2020 | ABC
Future Drought Fund's first round of spending for farmers announced by Federal Government
1 July 2020 | ABC
The Federal Government has revealed how it will spend the first round of its $5 billion Future Drought Fund, designed to help farmers better prepare for dry times.

This round of money will assist farmers to become more financially savvy, while also funding better climate data information, research and development, and natural resource management. More...

NSW Government announce new $310 million drought support package as farmers struggle 'for at least another year'
1 July 2020 | ABC
Just six months ago, the entirety of New South Wales was drought-declared, but now some farmers are faced with an abundance of feed, ready for livestock to return.
But with saleyard prices the strongest in years, hopeful restockers have been left with few options and dry bank accounts. More...

Farm Weekly plans virtual agricultural field day
2 July 2020 | Farm Weekly
The COVID-19 pandemic has made 2020 the year of change.
We've experienced changes to the way we live our lives, to the way we interact and to the way we do business. More...
Webinar: Getting water projects built in Queensland Webinar
QFF
In this webinar, Angus MacDonald and Matt Bradbury from Jacobs will provide practical, commercial guidance on what your organisation can do to maximise its chances of securing investment for water projects under this new framework. More...
Date: Tuesday, 14 July 2020
Time: 10am – 11.30am