ACFA E-Newsletter
30 October 2020
Sugar industry scholarships
28 October 2020 | Queensland Country Life
A scholarship that gives university students the chance to complete work placements at several Australian sugar mills has given Kristen Nel a stepping stone into a career with the nation's largest sugar miller.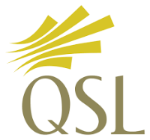 QSL Pool Prices, Shared Pool Values & Advances:
Ms Nel commenced work as the process improvement engineer at Wilmar's Invicta Mill in January after completing her chemical engineering degree at QUT last year.

She applied for an Australian Sugar Industry Scholarship with the Sugar Research Institute while undertaking her engineering studies and was awarded the scholarship in recognition of her excellent results, drive and interest in the sugar industry. More...

Market & Grower Pricing Update - October 2020
26 October 2020 | QSL
The bulls made a welcome return to sugar markets in October as the new prompt ICE 11 contract, March 2021, rallied to peak at 14.94 c/lb. This in turn sparked increased grower pricing activity, with QSL 2020-Season Target Price orders filled as high as $445/ tonne actual during this period.
For more on what's been happening on the sugar market and what we're watching moving forward, read the latest QSL Monthly Market and Grower Pricing Update, available by clicking here.
'It will create jobs': Major parties promise cheaper water for Queensland farmers ahead of election
28 October 2020 | ABC
Bipartisan support has been given for cheaper water prices as the Queensland state election race enters the home stretch.
Labor joined the party to announce a 15 per cent reduction in water charges for farmers accessing the state-owned irrigation schemes, and half-price water specifically for fruit and vegetable growers. More...
Growers & Millers Unite to Safeguard Wide Bay-Burnett Sugar Jobs
28 October 2020 | ASMC
A rescue package to safeguard sugar industry jobs in the Wide Bay Burnett region hangs in the balance as the Queensland election looms, with industry leaders urging the Labor Party to commit funds before this weekend's election. More...
Electricity price review for farmers welcomed by cane growers
30 October 2020 | Queensland Country Life
Agriculture specific power tariffs which the LNP has pledged to overhaul if successful at tomorrow's state election should not be confined to a demand-based structure if they are to deliver real savings.

That's the view of the peak sugarcane grower's organisation, who say the Productivity Commission should take an unhindered look at whatever structure would deliver the cheapest prices for irrigators. More...
Paradise Dam wall reduction stoush continues
27 October 2020 | Queensland Country Life
With the state election just days away, a war of words between the major parties over the structural integrity of Paradise Dam in the Wide Bay-Burnett region continues.
The 300,000 megalitre Paradise Dam wall was slated to be reduced by five metres from May 2020, after Sunwater raised safety concerns about the dam wall's integrity, effectively reducing the capacity of the dam. More....
Students find sweet positives in carbon-negative hydrogen
23 October 2020 | UQ News
Final-year chemical engineering students at The University of Queensland are investigating how sugarcane can be used as a clean energy source to create hydrogen.
Professor Damien Batstone said bagasse and other agricultural residues were an abundant resource that could generate "green" or carbon-negative hydrogen at scale. More...
Lack of vision for agriculture and forestry ahead of Queensland election
28 October 2020 | QFF
Peak Queensland agriculture and forest industry bodies have been left with more questions than answers ahead of this weekend's state election, after political parties vying for public office have announced policies impacting the sector without providing sufficient details. More...
Fall armyworm found at St George, Chinchilla and in the Lockyer Valley
30 October 2020 | Queensland Country Life
The threat posed by fall armyworm to Queensland's crop production has intensified, after the invasive pest was found at St George, Chinchilla and in the Lockyer Valley.
Fall armyworm has been spreading across the nation after it was first detected in January on two Torres Strait islands before it arrived on the mainland at Bamaga in February.

Department of Agriculture and Fisheries principal entomologist Dr Melina Miles said southern Queensland farmers need to be on high alert. More...
Labour shortage leads to work on harvest trail, but how do you find a job and what is it like?
26 October 2020 | ABC
With unemployment soaring in the cities and a worker shortage hampering a big harvest in the country, a lot of people are thinking about getting on the harvest trail.

Farmers are finding Australian workers from all walks of life now that the supply of foreign workers and backpackers has dried up. More...

Investment in soil renovation pays off
26 October 2020 | Farm Weekly
It really doesn't matter how much you embrace changing technology. The important point is whether that technology is delivering a return on investment.
And when the return on investment question was posed to Wongan Hills farm manager Brad West about the farm's purchase of two six metre Bednar Terraland chisel ploughs in 2019, the answer was short. More...

City farming on rise as COVID-19 makes people rethink how they source their food
25 October 2020 | ABC
Urban farmer Rachel Rubenstein thinks the coronavirus pandemic, which has shut down major cities, state and international borders, is a chance to rethink where we get our food from.

Local car parks, median strips and rooftops, golf courses and even public parks — they're just some of the ideas she and her city farming friends are throwing around as potential places to grow food. More...
Week
Mill
Crush (t)
%CSS
Date
STD
Week
STD
30 Oct 2020
Mossman

624,102

25 Oct 2020
Tableland

535,381

14.75
14.29
25 Oct 2020
Mulgrave

1,005,073

12.63
12.02
25 Oct 2020
South Johnstone

1,053,918

12.19
12.21
30 Oct 2020
Tully

1,962,033

13.65
12.82
24 Oct 2020
Victoria

2,265,573

14.28
12.97
24 Oct 2020
Macknade

1,035,149

24 Oct 2020
Invicta

2,712,790

5.591
14.43
24 Oct 2020
Pioneer

1,291,610

15.71
14.89
24 Oct 2020
Kalamia

1,270,746

15.20
14.37
24 Oct 2020
Inkerman

1,292,988

15.79
14.62
24 Oct 2020
Proserpine

1,326,444

15.41
14.20
25 Oct 2020
Mackay

3,898,704

15.87
14.01
24 Oct 2020
Plane Creek

1,024,683

15.83
14.06
25 Oct 2020
Bundaberg

1,039,258

16.21
14.67
Isis
25 Oct 2020
Maryborough

498,757

15.23
14.36
Rocky Point
25 Oct 2020
Harwood

428,746

12.76
11.62
25 Oct 2020
Broadwater

539,642

13.35
12.01
25 Oct 2020
Condong

399,033

12.36
11.43
Weekly Rainfall Update
for 7 days to 9 am 27 October 2020
Rainfall Statistics
Week Ending 30 October 2020
 

Town
 Oct
 YTD
 Mossman
 0.8

1702.2

Mareeba 
 4.2
 

480.0

Cairns 
6.8
 

1311.6

Gordonvale
6.8

1311.6

Innisfail
33.8

3116.4

Tully
33.8

3116.4

Ingham
16.9

1630.0

Ayr
11.8

1035.8

Proserpine

35.2

813.4

Mackay
33.0

1242.8

Bundaberg
22.4

522.2

Maryborough
35.8

746.8

Beenleigh
95.3

1007.9

Murwillumbah

87.7

1548.3

Ballina
88.6

1754.2

Yamba
46.6
1472.6
Modelling shows limited November rain
29 October 2020 | Queensland Country Life
November may be being talked up as a month of above average rainfalls, but forecast mapping shows only limited totals for much of Queensland.
Modelling released by the Bureau of Meteorology on October 29 shows big areas of Queensland receiving in the 20-25mm range, with some 50mm events mainly on the Darling Downs, Burnett and the Wide Bay. More...
La Nina event could briefly hit 2010 levels but less flooding expected
29 October 2020 | Farm Online
The eagerly anticipated La Nina weather event, which has been partially responsible for the good rainfall in many regions over spring is now in danger of overstaying its welcome with some.

The Bureau of Meteorology (BOM) this week announced the La Nina event current in place in the tropical Pacific Ocean was likely to continue until at least February 2021. More...

BOM predicts next fortnight will be wetter than average for parts of Queensland
28 October 2020 | Queensland Country Life
Central Queensland was blessed with an extensive cloud band with embedded thunderstorms this week, with the Bureau of Meteorology predicting more severe thunderstorms and heavy rainfall across eastern and southern parts of Queensland. More...