ACFA E-Newsletter
18 September 2020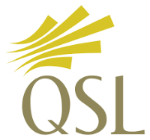 QSL Pool Prices, Shared Pool Values & Advances:
The Bundaberg AquaTill, how Bundaberg gets through cane trash!

The AquaTill demonstration implement is now ready for action and its ability to slice through cane trash has been proven.

In the 2020 harvest season the Landcare and SRA funded project will focus on proof of concept to:

1. Placement of product at the required depth. (Liquid insecticides to control cane grubs are required to be placed at 100mm below the soil surface and the application slot to be sealed).
2. Planting and growing a viable legume crop into cane trash with ZERO tillage.

If proven, the AquaTill will demonstrate to industry that there is technology available that has the potential to reduce input costs and maximise profitability, increase soil biology, reduce loss of fine sediment and reduce loss of pesticides to the environment and to effectively place pesticides.

SRA will keep you posted on its progress!

For more information please contact:James Ogden-Brown: SRA Southern Region Coordinator JOgden-Brown@sugarresearch.com.au
Sugarcane farm weeds to be targeted with robot to reduce herbicide use
17 September 2020 | North Queensland Register
A weed spraying robot which can detect and spray priority sugarcane weeds is being developed with a view to reducing herbicide use in North Queensland.

James Cook University is overseeing the development of the robot, in a bit to cut herbicide usage on cane farms in Great Barrier Reef catchment areas by at least 80 per cent. More...
Sweet Support for Those in Need
14 September 2020 | Sunshine Sugar
Some 5 million Australians have experienced food insecurity in the last 12 months and the number of people seeking food relief from charities is increasing.

It is the human reality behind these figures that drives the network of local, state and national Foodbank staff, volunteers and partners to do the amazing work they do in providing food for 815,000 Australians via a network of 2,400 charities in every Australian state and territory each month.

Sunshine Sugar is one food manufacturer actively supporting Foodbank in this massive and highly coordinated effort."

As the only 100% Australian grown, made and owned sugar producer, we take the food security of ourfellow Australians very seriously" said Sunshine Sugar's CEO Mr Chris Connors. More...
New model offers roadmap for farm advisory services
15 September 2020 | CANEGROWERS
A project driven by a southern Queensland sugarcane growers' organisation has developed a framework to guide the future of farm advisory services and workers.

"We wanted to work out at what makes a good extension officer and why some farmers adopt new practices while others don't," CANEGROWERS Isis Manager Angela Williams said. "We wanted to find the magic ingredients." More...
India to maintain sugar export subsidies for third year in a row: sources
16 September 2020 | Reuters
India is set to maintain sugar export subsidies for a third year in a row in a bid to reduce surplus stocks and ensure domestic prices don't fall below a government benchmark, three sources involved in policy making told Reuters. More...
First step taken in bringing farm businesswomen to the front
16 September 2020 | Queensland Country Life
In Queensland, more than half of all women working in agriculture are employed as farmers or farm managers, and they contribute 33 per cent of all on-farm income. Women also play a major role in contributing to day-to-day living and farm survival through their off-farm earnings, which is estimated to contribute $2715 million or 84 per cent of all off-farm income. Women's work and expertise are therefore critical in maintaining and developing agricultural businesses. However, there is considerable work to be done to ensure farm businesswomen achieve the recognition they deserve. More...
Upcoming QFF and Safe Ag Systems Webinar
QFF
QFF in partnership with Safe Ag Systems is holding a webinar on Wednesday, 23 September at 12pm to ensure Queensland farmers have the tools they need to ensure their worker's health and safety during harvests, including:
Ensuring their machinery and equipment is harvest ready;

Identifying their duties to seasonal workers and contractors;

Reducing the risks and hazards to their workers; environmental, mechanical, and mental well being;

Planning if the worst should happen, actionable processes their workplace can follow;

Maintaining their COVID free workplace with simple and easy to implement processes; and

Recognising the importance of maintaining records for their agribusiness. More...

Minister says ag must plan for long trade tussle with China
15 September 2020 | Farm Online
Trade Minister Simon Birmingham has warned the farm sector not to expect a speedy solution to Australia's delicate trade and geopolitical tensions with giant agricultural customer, China.

"This is going to be a challenge that is with us for a very long time - long after my time in this office," he told an Agribusiness Australia presentation. More...

View From the Paddock: Ag education the basis for future workforce
13 September 2020 | Queensland Country Life
Survey after survey confirms a large proportion of city youngsters do not know where milk, meat or pasta come from nor that vegetables grow in the ground and apples come from trees. Certainly few connect sheep with woollen jumpers or cotton growing in a paddock with their jeans.

But does it matter?

Farm lobby groups believe it does matter, but say empathy with farming has faded as society becomes more urbanised. More...
Big news in the Burdekin
Agriculture News
A new $520 000 jumbo greenhouse at our Ayr Research Station is ready to unlock new high-value markets for tropical agribusiness.

The 900 m² retractable roof greenhouse is the cornerstone of protected cropping research by our Agri-Science Queensland team. The work undertaken here will contribute to development of export markets for high-value crops including capsicum, tomato, specialty melon and eggplant. More...
Week
Mill
Crush (t)
%CSS
Date
STD
Week
STD
13 Sep 2020
Mossman

416,804

14 Sep 2020
Tableland

380,415

14.98
14.12
14 Sep 2020
Mulgrave

1,263,500

12.81
11.78
14 Sep 2020
South Johnstone

1,433,500

12.54
12.09
18 Sep 2020
Tully

1,329,501

13.25
12.43
12 Sep 2020
Victoria

1,461,851

13.68
12.45
12 Sep 2020
Macknade

675,360

12 Sep 2020
Invicta

1,810,907

15.19
13.86
12 Sep 2020
Pioneer

802,674

15.60
14.32
12 Sep 2020
Kalamia

827,114

15.08
13.91
12 Sep 2020
Inkerman

870,825

15.11
14.15
12 Sep 2020
Proserpine

799,296

14.54

13.66
13 Sep 2020
Mackay

2,606,956

14.74
13.31
12 Sep 2020
Plane Creek

661,525

14.46
13.38
13 Sep 2020
Bundaberg

713,992

14.89
14.35
Isis
13 Sep 2020
Maryborough

275,227

14.39
13.98
Rocky Point
13 Sep 2020
Harwood

272,807

12.12
11.09
13 Sep 2020
Broadwater

327,236

11.97
11.42
13 Sep 2020
Condong

262,477

12.32
11.03
Weekly Rainfall Update
for 7 days to 9 am 15 September 2020
For the week to 15 September 2020, rainfall was recorded in the far south-west Western Australia, south-east South Australia, Victoria, Tasmania, eastern New South Wales, and east coast and south-east inland Queensland. Little or no rainfall was recorded elsewhere.

At the start of the week, a high pressure system in the Tasman Sea extended a firm ridge along the east coast, and moist onshore flow produced showers along parts of Queensland's north tropical, central and south-east coasts.

Read more: Weekly Rainfall Update
Rainfall Statistics
Week Ending 18 September 2020
 

Town
 Sep
 YTD
 Mossman
 51.0

1700.4

 
Mareeba 
1.4 
 

475.8

Cairns 
58.4 

1304.6

 
Gordonvale
58.4

1304.6

Innisfail
82.5

2344.1

Tully
158.6

3004.8

Ingham
14.6

1594.2

Ayr
0.0

1024.0

Proserpine
2.6

774.2

Mackay
6.4

1203.4

Bundaberg
16.6

497.6

Maryborough
49.2

709.0

Beenleigh
4.9

899.6

Murwillumbah

19.2

1452.6

Ballina
44.8

1664.6

Yamba
50.4

1418.6
Queensland bushfire capabilities bolstered with water bomber
16 September 2020 | Queensland Country Life
A water bombing aircraft has landed in Queensland ahead of the upcoming bushfire season.

The $15 million long-term Large Air Tanker Bomber 141 will be based in Bundaberg to be available to rapidly deploy to wildfires across the state. More...
BOM forecasts weekend of tropical weather as complex low to bring widespread rain
17 September 2020 | ABC
Its border might still be closed, but Australia's south-east is set to get a taste of Queensland this weekend as a complex low pressure system moseys across the continent bringing tropical moisture, rain and storms.

According to BOM senior meteorologist Dean Narramore, parts of the central and eastern interior could get falls of 20 to 50 millimetres, with isolated thunderstorms that could bring up to 100mm for South Australia, western New South Wales and south-west Queensland. More...