ACFA E-Newsletter
3 April 2020
If you're concerned call the Coronavirus Health Information Line for advice. If you require translating or interpreting services, call 131 450.Call this line if you are seeking information on coronavirus (COVID-19). The line operates 24 hours a day, seven days a week.1800 020 080
More information about the the Novel Coronavirus (COVID-19):
Sugar industry focuses on keeping businesses running
31 March 2020 | Queensland Country Life
Like all industries, the Australian sugar milling sector has moved swiftly to assess the potential and likely impacts of the COVID-19 pandemic.
The health and safety of the milling companies' workforce, their families and the broader community is the priority, together with scenario planning for business continuity.
There is a deep sense of responsibility being felt across all sugar milling companies. The sector is currently in its maintenance period with all efforts firmly focused on starting the crushing season on time mid-year.
While recognising the growing community anxiety, the one certainty is that this will be a season like no other! More...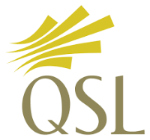 QSL Pool Prices, Shared Pool Values & Advances:
Fall armyworm outbreak in NT and WA a sign invasive pest is spreading rapidly
2 April 2020 | Source
The invasive fall armyworm moth has been detected across multiple regions in the Northern Territory and in northern Western Australia, in an outbreak that has surprised authorities. More...
Brazil's ethanol production takes a hit as global virus impact mounts
30 March 2020 | Biofuels News
Concerns are growing as to whether Brazil will be able to maintain its recent growth pace for ethanol production as demand for biofuels reduces as the global Covid19 impact continues to bite.

The Latin American country produced 244m litres of ethanol from sugarcane during the first two weeks of March, according to Brazilian sugarcane industry association Única. More...

Building Queensland report puts Bundaberg farmers in the balance
30 March 2020 | QFF
A report released by the Queensland Government last week regarding Paradise Dam has created certainty for the safety of the local community but not for future agricultural expansion and diversification in a changing climate.

The Building Queensland Paradise Dam Options Assessment report considered potentially reducing the dam's spillway due to structural concerns to maintain community safety while ensuring water security for the future economic growth of the Bundaberg region. More...
America's Sugar Growers are Still Farming
1 April 2020 | American Sugar Alliance
Over the past several months, the world has changed dramatically as we confront an unseen enemy. Despite physical distance and stay-at-home orders, Americans have found new community as together we face uncertainty about what tomorrow may bring. More...
Supporting agriculture during COVID-19
1 April 2020 | DAF
The Department of Agriculture and Fisheries (DAF) is working closely with the agriculture industry to plan for current and emerging issues, particularly around supply chains, labour impacts and movement of essential goods.
BDO, in partnership with DAF, is hosting a series of webinars over the coming weeks to provide you with expert support and lead discussions on the key issues as they unfold.

Unemployment in Australia's cities amid COVID-19 downturn sees farmers inundated
28 March 2020 | ABC
Coronavirus is expected to force hundreds of thousands of Australians out of work, but farmers are already being inundated with pleas from the unemployed.

Picking fruit and vegetables is hard, manual labour which for decades has been unappealing to most Australians.As a result, agriculture has struggled to attract workers but in response to the pandemic, city dwellers from a range of backgrounds are cold-calling farmers in search of their next pay cheque. More...
Red hot rural property market defies coronavirus
1 April 2020 | Queensland Country Life
Coronavirus appears to be having little impact on Queensland's red hot rural property market with another significant holding selling before its scheduled auction date. More...
Sunscreen made from mushroom waste may help create sustainable industry
2 April 2020 | ABC
Researchers in Adelaide are working on a way to turn mushroom waste into items like sunscreen, skincare products and outdoor furniture coating.

For mushroom growers, that means taking something they normally have to pay to dispose of and making it valuable. More...

Farmer of the Year nominations open
1 April 2020 | Farming Ahead
This year, nominations are open until 24 May 2020. Farmers wanting to nominate, or nominate someone else, can simply go online to the website www.farmeroftheyear.com.au where they will find all the information needed.

Weekly Rainfall Update
for 7 days to 9 am 31 March 2020
Rainfall Statistics
Week ending 3 April 2020
 

Town
Apr
 YTD
 Mossman
18.2
 

1197.8

Mareeba 
 1.0

383.2

Cairns 
4.2

891.4

Gordonvale
4.2

891.4

Innisfail
8.0

1306.9

Tully
17.4

1291.0

Ingham
0.0

1234.9

Ayr
0.0

796.8

Proserpine
0.2

558.2

Mackay
0.8

883.8

Bundaberg
0.0

326.4

Maryborough
0.0

485.6

Beenleigh
0.0

700.0

Murwillumbah

0.0

1083.5

Ballina
0.8

924.0

Yamba
5.0

889.6