ACFA E-Newsletter
14 February 2020
Bundaberg to host national Next Gen conference
11 February 2020 | Bundaberg Now
Bundaberg has been chosen as the site for the Next Gen Case IH Step UP! national conference in March.
The conference is aimed at encouraging young farmers, millers, harvesters and researchers to gain the skills to take the reins of their industry.

It will be held on 24-25 March at the Bundaberg Multiplex.
Gerard Puglisi, president of Next Gen, who are organising the conference, said Bundaberg was chosen to capitalise on the surrounding sugarcane farming regions.
"The Bundaberg region is known for its red fertile soil and the sugarcane industry is the agricultural backbone providing an ideal location for a conference all about farming in a changing climate," said Gerard.

"We are looking forward to hosting this conference in Bundaberg."
This conference is ideal for younger participants from the sugar and other agricultural industries, as well as established farmers who are keen to pass on their skills and knowledge.

It will also be ideal for research and extension professionals, policy makers and agricultural suppliers. More...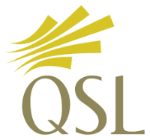 QSL Pool Prices, Shared Pool Values & Advances:
Sugar women to meet in Mackay
7 February 2020 | QSL
Registrations are now open for the 2020 Annual Women in Sugar Conference, to be held in Mackay on 27 and 28 April.
QSL is a proud sponsor of the event, this year hosted by the Canegrowers Network Mackay District and focused on the theme of 'Farming Friendships'.

The conference is open to interested women and their partners from throughout the state, and boasts a jam-packed schedule of guest speakers, social activities and a bus tour. More...

Isis Mill makes 70,000 sleepers for cane rail
5 February 2020 | Bundaberg Now
Isis Central Sugar Mill at Childers is making 70,000 sleepers on site to deliver a major expansion to its cane rail network.
The mill is currently engaged in laying 39km of new line to give rail access to cane farms as far afield as Wallaville and Gin Gin. More...
Online Pricing Tool Boon For Mossman Cane Growers
10 February 2020 | Newsport
Queensland Sugar Limited's (QSL) online pricing tool is proving to be a boon for Mossman cane growers who now deal directly with QSL for marketing.
Growers supplying Mossman Mill can now access QSL's online pricing tool, thanks to a new supply agreement between the industry-owned sugar marketer and Mossman Mill's owner, Far Northern Milling (FNM) Pty Ltd. More...
Wilmar apprentices kick start careers
13 February 2020 | North Queensland Register
Thirty young North Queenslanders are getting a head start in their careers after being signed on as new apprentices for Wilmar Sugar Australia.
The first-year apprentices will learn their trades at Wilmar's eight North Queensland sugar mills and bioethanol distillery.
Seventeen of the new apprentices will be based in the Burdekin where Wilmar owns and operates four sugar mills. More...

KPMG Launches Blockchain Track And Trace Platform
3 February 2020 | KPMG
KPMG in Australia, China and Japan have launched KPMG Origins, a blockchain-based 'track and trace' platform to support industries including agriculture, resources, manufacturing and financial services.
The platform brings together a number of emerging technologies including blockchain, internet of things sensors (IoT), as well as data and analytics tools to provide transparency and traceability to trading partners across complex industries. KPMG Origins allows these trading partners to communicate unique product information across their supply chains, and in particular to end users, while reducing operational complexities. More...
Paradise Dam deconstruction work set for May
12 February 2020 | Queensland Country Life
Sunwater says it is currently assessing a shortlist of civil contractors to lower the wall of the failed Paradise Dam by 5m.

In a statement issued this afternoon, Sunwater chairman Leith Boully said a contractor was expected to be named in March, with work to start in May. More...
David Littleproud needs to hit the ground running as Ag Minister: NFF Fiona Simson
8 February 2020 | Farm Online
With the agriculture industry facing a number of challenges, it's "critical" new Agriculture Minister David Littleproud hits the ground running, the National Farmers' Federation president says. More...
Authorities to ramp up resources to prepare for new exotic pest
14 February 2020 | Farm Online
A research scientist with pest monitoring organisation Cesar has warned the chances of the exotic pest fall army worm making its way to the Australian mainland will be extremely high if it is found in high numbers in Torres Strait where it was detected recently. More...
Weekly Rainfall Update
for 7 days to 9 am 11 February 2020
Rainfall Statistics
Week ending 14 February 2020
 

Town
 Feb
 YTD
 Mossman
 13.8
 

579.4

Mareeba 
40.2
 

231.4

Cairns 
7.6

468.2

Gordonvale
7.6

468.2

Innisfail
43.8

521.0

Tully
63.4

437.0

Ingham
92.2

464.5

Ayr
6.0

577.6

Proserpine
28.4

193.0

Mackay
38.6

280.2

Bundaberg
91.8

233.6

Maryborough
282.6

354.0

Beenleigh
364.0

536.3

Murwillumbah

637.0

900.9

Ballina
538.6

708.6

Yamba
312.6

602.8
Soaking rain leaves farmers hopeful of breaking the drought
12 February 2020 | Farm Online
Heavy falls through drought-stricken Queensland and NSW over the past week have further consolidated the above-average rainfall for the start of 2020 and have the farming sector hopeful the crippling dry may be on its way out. More...
Climate change is reducing hazard reduction burning window: CSIRO
12 February | Farm Online
The ability of firefighters to carry out hazard reduction burns has been restricted due to climate change, Australia's leading science agency says. More...