ACFA E-Newsletter
4 September 2020
LNP's plan to overhaul reef regulations in Queensland
1 Sep 2020 | North Queensland Register
Queensland's draconian reef regulations would be overhauled if the LNP wins power in the upcoming state election.

LNP Leader Deb Frecklington this week promised to work alongside farmers and environmental groups to strike a balance to ensure agriculture can thrive while protecting the Great Barrier Reef.

Ms Frecklington has written to 28 agricultural groups including AgForce, Canegrowers, Australian Banana Growers Council, and regional cane and horticultural groups pledging to fix 'Labor's unworkable reef regulations.'

In the letter, co-signed by the LNP's Great Barrier Reef spokesman and Broadwater MP David Crisafulli, the opposition outlines their plan to fix problems associated with the laws, including privacy concerns. More...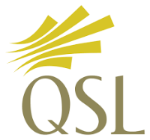 QSL Pool Prices, Shared Pool Values & Advances:
Reef regulations hot election issue in North Queensland
2 September 2020 | North Queensland Register
Controversial reef regulations are ramping up to be a hot election topic in North Queensland with Canegrowers calling for the legislation to be repealed.

LNP Leader Deb Frecklington this week wrote to 28 agricultural bodies, including the peak sugarcane growers group, promising to overhaul reef regulations if they win power at the October 31 election. More...

Fall armyworm insecticide resistance concern in WA
2 September 2020 | Farm Online
The damaging pest fall armyworm is pushing its way south in Western Australia and in a concerning trend for that state's agriculture sector samples have revealed some samples of the insect are resistant to popular insecticides. More...
Scholarship available for engineering students in sugar mills
3 September 2020 | North Queensland Register
Engineering students have the chance to work in Australian sugar mills under a unique scholarship program.

The Australian Sugar Industry Scholarship enables Australian undergraduate engineering students in their final two years of study to gain experience during three paid placements in the sugar milling industry. More...
From rainforest to Reef
27 August 2020 | QFF
Jesse Bowman grew up on the north coast of northern New South Wales. Surrounded by both natural rainforest and agriculture, he developed a passion for environmental management and sustainability.

Shortly after completing his Bachelor of Environment Science/Marine Science and Management in 2019, Jesse was successful in gaining a place with 15 other graduates in the Queensland Farmers' Federation's (QFF) Agricultural Extension Work Placement Program.

Jesse was placed with Sugar Research Australia (SRA) in Brandon as part of a new adoption team, located in the Burdekin Shire in Queensland and was paired with mentor Anthony Curro. More...

Australian agribusinesses have eyes on a future less reliant on synthetic chemical fertilisers
1 Sep 2020 | Queensland Country Life
These days it's not just those farmers targeting organic or biodynamic certification for their crops who are moving away from synthetic chemical fertilisers.

A combination of factors, from growing pressure and demand from consumers for cleaner and greener produce, to increased understanding of the potential opportunities for boosting soil health and crop yield, is driving more and more agribusiness operators to investigate alternatives to synthetic chemical fertiliser (SCF). More...
VFF welcomes looser coronavirus border controls, but looks to national code
1 September 2020 | Farm Online
The Victorian Farmers Federation says NSW's partial relaxation of border restrictions is a step in the right direction, but expects a national agricultural worker code will address many of the issues primary producers are still facing. More...
QFF election plan to make agriculture number one
26 August 2020 | QFF
We often hear about the value of Queensland's agriculture sector from governments, and for good reason given in 2019 we were a $16.99 billion industry despite the ongoing drought. We also often hear about how much of what our farmers' produce is exported, helping the balance of payments and contributing to the State's economy at around $12 billion. Agriculture and the food supply chain also employ over 300,000 locals, or roughly one in seven Queenslanders, while many people enjoy its fresh, nutritious and safe produce. During the COVID-19 pandemic, the sector has ensured food security for Queenslanders and provided a sense of purpose and economic opportunity for many more. More...
Farmer Wants A Wife unveils next crop looking for love
1 Sep 2020 | Queensland Country Life
Just weeks after the revived season of Farmer Wants a Wife wrapped up plans are already underway for the next instalment of the much-loved reality dating show. More...
Positive results from battery trial
4 September 2020 | Farm Weekly
Initial plant sampling from a Kojonup wheat crop field trials using fertiliser boosted with micronutrients sourced from recycled batteries, has proved promising.

Visually, plant samples taken at the end of last month from wheat plots treated with zinc and manganese derived from recycling of alkaline batteries, showed the treatments are performing well, according to Envirostream Australia Pty Ltd. More...

Bright future for cotton in tropical Australia
28 August 2020 | Farm Online
The next big expansion of Australia's cotton sector could come from unlocking the potential of our nation's tropical north.That is one of the findings from a Rabobank report which looks at the 10-year outlook for the crop. More...
Week
Mill
Crush (t)
%CSS
Date
STD
Week
STD
30 Aug 2020
Mossman

344,345

12.81
11.85
30 Aug 2020
Tableland

330,432

14.73
14.01
30 Aug 2020
Mulgrave

558,209

12.92
11.57
30 Aug 2020
South Johnstone

533,832

12.95
11.98
4 Sep 2020
Tully

1,126,213

13.36
12.37
29 Aug 2020
Victoria

1,179,535

13.51
12.17
29 Aug 2020
Macknade

535,476

29 Aug 2020
Invicta

1,499,279

14.98
13.61

29 Aug 2020

Pioneer

649,133

15.34
14.06
29 Aug 2020
Kalamia

669,489

14.61
13.65
29 Aug 2020
Inkerman

716,324

15.13
13.96
29 Aug 2020
Proserpine

622,830

14.19
13.44
30 Aug 2020
Mackay

2,148,197

14.47
13.02
29 Aug 2020
Plane Creek

529,304

14.24
13.12
29 Aug 2020
Bundaberg

567,317

14.48
14.23
30 Aug 2020
Isis

301,690

14.72
14.14
30 Aug 2020
Maryborough

194,648

14.05
13.87
30 Aug 2020
Rocky Point

83,531

13.49
13.05
30 Aug 2020
Harwood

225,644

12.23
10.87
30 Aug 2020
Broadwater

252,244

12.08
11.22
30 Aug 2020
Condong

219,733

11.99
10.81
Weekly Rainfall Update
for 7 days to 9 am 1 September 2020
Rainfall Statistics
Week Ending 4 September 2020
 

Town
 Sep
 YTD
 Mossman
2.6 

1652.0

 
Mareeba 
 0.0

474.4

Cairns 
2.0 

1248.2

Gordonvale
2.0

1248.2

Innisfail
0.0

2344.1

Tully
1.2

2847.4

Ingham
0.0

1579.6

Ayr
0.0


1024.0

Proserpine
0.0

771.6

Mackay
1.6

1198.6

Bundaberg
3.0

484.0

Maryborough
0.0

659.8

Beenleigh
0.0

894.7

Murwillumbah

0.0

1433.4

Ballina
6.0

1625.8

Yamba
0.0

1368.2
La Nina event 60pc likely, says World Meteorological Organisation
1 September 2020 | Farm Online
There is a 60 per cent chance of a weak La Nina event developing during September to November 2020, according to the World Meteorological Organization.
But the organisation warns the La Nina will not prevent 2020 from being one of the warmest years on record. More...
Bushfire royal commission: National disaster warning app needed
1 September 2020 | Farm Online
The royal commission tasked with examining Australia's natural disaster preparedness after the Black Summer bushfires says there is a need for a national warning app.

The commission is also considering recommending enshrining pay and protection for volunteers called to fight fires for weeks on end. More...