ACFA E-Newsletter
31 January 2020
CSIRO app helps sugarcane farmers manage fertiliser
17 January 2020 | Sustainability Matters
An app developed by CSIRO will help sugarcane farmers in Far North Queensland manage fertiliser use and reduce nitrogen runoff to the Great Barrier Reef. The free app — named 1622WQ — shows the concentration of nitrogen in local waterways in real time, allowing farmers to determine whether fertiliser has run off from their farm.
The app will give sugarcane growers easy access to water quality information, allowing them to relate their management practices to water quality in local waterways, for example immediately after rainfall.
When rain washes nitrogen fertiliser into waterways, farmers lose out economically and the health of Great Barrier Reef ecosystems is placed under threat.

CSIRO agricultural scientist and 1622WQ project leader Dr Peter Thorburn said the new app was co-designed with farmers to meet their needs.

"Sugarcane growers told us they wanted quick and easy access to water quality information, so they could find out what's going on with their crops and make better decisions," Dr Thorburn said.

"Although an app can appear simple, the smarts behind it are anything but. The chain of information between the water quality sensors in local waterways and what you see on your phone is complex and requires substantial innovation along the way. More...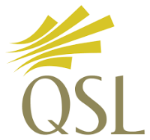 QSL Pool Prices, Shared Pool Values & Advances:
Cane growers encouraged to get in early with Pachymetra sampling
23 January 2020 | SRA
Sugarcane growers are being reminded to consider the crop pests and diseases that potentially could be within their paddocks, and affecting their yields, as they plan for 2020. More...
AquaTill
21 January 2020 | SRA
"Supporting Early-Stage Adoption of Ultra-High Pressure Water-Jet Technology" is a project jointly funded through the Australian Federal Government via the Southern Australian No Till Farmer's Association (SANTFA) and SRA. This minimum-till technology, known as AquaTill, utilises a 50,000psi waterjet to slice cleanly through trash in all conditions and has the potential to manage and retain the cane trash blanket in a permanent bed system, and apply fertilisers and insecticides at depth. As part of this project, SRA built an implement and demonstrated the ability of AquaTill to penetrate the trash blanket in the Southern Region at the end of 2019.This project is supported by the Australian Government National Landcare Program. Special thanks to AquaTill for the support given to forward the technology to the sugar industry.
Soybean crops jump in the wake of rain as producers pray for harvest
29 January 2020 | The Land
A lucrative Australian soybean industry is running the risk of shooting its own foot if competing processors drive the price beyond what the end user is willing to pay - leaving an opening for non GM, Indian produced kibble. More...
Regenerative agriculture a contentious trend still stirring emotions in Australia's farming industry
31 January 2020 | ABC
Say "regenerative agriculture" to a room full of farmers and you are bound to get an array of responses, often emotionally charged.
For some, regenerative practices are synonymous with good farming, the way it has always been done.
For others, it is a new concept, an exciting brand of farming seen as a way out in a time of hardship and uncertainty. More...
Farmers waiting up to a year for drought loans to be assessed
29 January 2020 | ABC
Farmers across Australia battling drought are having to wait up to a year to see if they've been approved for a loan from the Federal Government. More...
Hope emerging for upcoming winter crop
28 January 2020 | Farm Online
Welcome rain through the northern cropping zone in January has raised the prospects of improved winter cropping planting this year.
The rain, combined with southern croppers eager to consolidate on last harvest's solid results with an increase in their plant it is likely to mean sowing nationally increases, given a normal opening break in the autumn. More...
Weekly Rainfall Update
for 7 days to 9 am 28 January 2020
Rainfall Statistics
Week ending 31 January 2020
 

Town
Jan
 YTD
 Mossman

565.6

 

565.6

 
Mareeba 

191.2

 

191.2

 
Cairns 

460.6

 

460.6

 
Gordonvale

460.6

460.6

Innisfail

477.2

477.2

Tully

373.6

373.6

Ingham

372.3

372.3

Ayr

571.6




571.6

Proserpine

164.8

164.8

Mackay

241.6

241.6

Bundaberg

141.8

141.8

Maryborough

71.4

71.4

Beenleigh

172.3

172.3

Murwillumbah

263.9

263.9

Ballina

170.0

170.0

Yamba

290.2

290.2
Live updates: Heatwave adds to fire threat across the country
31 January 2020 | Farm Online
Firefighters are predicting an 18,500 hectare blaze south of Canberra to creep closer to the city as temperatures spike and winds increase today. More...
'Definitely enough rain' for some farmers as downpours lash north Queensland coast
28 January 2020 | ABC
Falls of up to 300 millimetres have swamped local creeks and rivers in north Queensland overnight as a monsoonal trough dumped rain on the region.

Townsville weather stations recorded in excess of 100 millimetres on its wettest day in almost 12 months, while the city's landmark — Castle Hill — received 156mm. More...