ACFA E-Newsletter
1 May 2020
Listen to Australian Canefarmers General Manager, Stephen Ryan, chat with Greg Beashel, Managing Director and CEO, Queensland Sugar Limited about sugar market news and managing through the Covid-19 pandemic:
Sugar crush set to run sweetly
26 April 2020 | Farm Online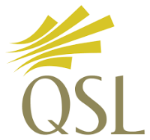 QSL Pool Prices, Shared Pool Values & Advances:
Queensland's sugar millers are busily preparing for a slightly larger crush this year on the back of better conditions in northern and central regions.
For most millers this year's crush is expected to run from June through to late November.
The Australian Sugar Milling Council (ASMC) said Queensland's sugar production is expected to be in the order of 4.1 to 4.2 million tonnes, slightly more than the 2019 total of 4.08 million tonnes. More...

Sugar crush in North Queensland set to start in June
28 April 2020 | North Queensland Register
Season estimates for the 2020 sugarcane harvest in North Queensland are slightly up on last year as the region's mills gear up for the crush amid COVID-19 regulations.

Wilmar Sugar's eight mills are expected to crush 15.07 million tonnes of cane, up from last year's 14.8 million tonnes, with the Burdekin's Inkerman Mill the first to start crushing on June 2. More...

Sarina sugar mill ramps up ethanol production during COVID-19 crisis
24 April 2020 | North Queensland Register
Production of industrial grade ethanol at Wilmar's Sarina distillery has doubled as the COVID-19 crisis prompts unprecedented demand for the product.
Wilmar BioEthanol is providing hundreds of thousands of litres of ethanol a month to manufacturers of clinical-grade hand sanitisers, hygiene products and cleaning products that are supplied to Australia's frontline health services, including Queensland Health. More...

Qld winner: Online tool measures cane farm profitability
24 April 2020 | Queensland Country Life
Queensland's agricultural economists have developed a new online tool that helps cane farmers measure farm profitability and assists in planning.
FEAT - the Farm Economic Analysis Tool - streamlined data entry, allows growers to access regional scenarios and can be used on phones, tablets or computers. More...
Small Milling Research Program enhances collaboration between millers and researchers
30 April 2020 | SRA
Sugar Research Australia (SRA) has announced new investment in the Small Milling Research Program for 2020, which will see several milling companies partner with research organisations to undertake projects that benefit the Australian sugarcane industry. More...
$250/tonne: MSF Sugar accused of jacking up molasses price
28 April 2020 | Queensland Country Life
Bouquets handed to MSF Sugar for making molasses available from the 2020 crush have turned to brickbats after it was revealed the company has significantly increased the price of the important stockfeed. More...
Funding available for projects to protect the Great Barrier Reef
30 April 2020 | North Queensland Register
Innovative farmers and industry groups are being urged to come up with solutions to reduce the amount of sediment running off into the Great Barrier Reef.
Property owners and organisations in Townsville and Cairns will share in $12.6 million in funding to come up with solutions under a partnership between the Australian Government's Reef Trust and the Great Barrier Reef Foundation. More...

An information session will be held on Thursday, May 7 for interested parties and applications close on Friday, June 12.
Fall armyworm update
1 May 2020 | DAF
The exotic pest fall armyworm (Spodoptera frugiperda) has been detected in two new locations: Biloela and Mackay.
This is not unexpected as fall armyworm is highly mobile. More...
Agriculture braces for 'second and third wave' coronavirus impacts
25 April 2020 | Farm Online
Australia's agricultural sector must brace for a new wave of coronavirus impacts, the national farm commodities forecaster has warned.
According to a report by the Agricultural Bureau of Resource Economics and Sciences (ABARES), the global spread of COVID-19 is making the short-term outlook for Australia's agricultural sectors increasingly uncertain. More...
Australian agribusiness bucking trends as economic predictions grow gloomier amid COVID-19 pandemic
1 May 2020 | ABC
Australian agriculture is well set-up to weather worsening economic conditions and growing uncertainty stemming from the coronavirus pandemic, according to a range of analysts. More...
NSW farmers optimistic for best winter crops in years as soaking rains fall
30 April 2020 | ABC
Widespread soaking rain in the New South Wales Central West has upped farmers' confidence for a bumper winter cropping season.
Falls of up to 44 millimetres have been recorded across the region today, with the wet weather set to continue until Sunday. More...

Farmers trying to overcome drought now battle ag chemical, fertiliser supply shortages
1 May 2020 | ABC
Australian farmers hoping to make the most of this year's rain are facing a new struggle caused by COVID-19.
Chemicals and fertilisers have been difficult to obtain due to major issues with the international supply chain. More...

South Australia reaches GM deal
1 May 2020 | Farm Online
South Australian grain producers will be able to join their mainland colleagues in being able to grow genetically modified (GM) food crops.
The news comes after the SA state government brokered a deal with the opposition to allow an amendment to legislation that moved to scrap a moratorium on GM crops. More...
Australian Government's $94 million crude oil purchase offers a simple economics lesson
1 May 2020 | ABC
Weekly Rainfall Update
for 7 days to 9 am 28 April 2020
Rainfall Statistics
Week Ending 1 May 2020
 

Town
May
 YTD
 Mossman
0.0

1424.2

Mareeba 
0.0
 

421.6

Cairns 
0.0
 

941.0

Gordonvale
0.0

941.0

Innisfail
0.0

1589.1

Tully
0.0

1508.4

Ingham
0.0

1310.2

Ayr
0.0

896.8

Proserpine
0.8

594.0

Mackay
0.0

980.4

Bundaberg
0.0

380.0

Maryborough
0.0

502.6

Beenleigh
0.0

711.9

Murwillumbah

0.0

1100.0

Ballina
0.0

1019.0

Yamba
0.0

970.2
Cover options for weather-driven losses
25 April 2020 | Farm Weekly
Western Australian primary producers now have access to a new form of insurance to mitigate against weather-driven income losses thanks to Nutrien Ag Solutions.
Nutrien Ag Solutions' Australian insurance business development manager John Snowball said while Parametric Weather Insurance (PWI) had been available globally for more than 20 years, it had mostly been utilised in non-agricultural industries such as mining and energy, although Europe, Brazil, Chile, India and Russia had pursued some agricultural adoption. More...

Cold snap to send shivers across Queensland
30 April 2020 | ABC
Much cooler-than-average temperatures are likely to be felt in southern and central Queensland from today as a cold front works its way through the state, the Bureau of Meteorology (BOM) says. More...