ACFA E-Newsletter
7 February 2020
QSL releases new floor pool option
5 February 2020 | QSL
QSL has launched a new Guaranteed Floor Pool – the February 2020 Guaranteed Floor Pool – to take advantage of current pricing levels.
Like its standard counterpart, QSL's February 2020 Guaranteed Floor Pool offers growers a guaranteed minimum return or 'floor', as well as 50% participation in any pricing achieved above a set 'strike price'.
The February 2020 Guaranteed Floor Pool is now accepting nominations of a minimum of 10 tonnes, with indicative floor and strike prices available on the QSL homepage (www.qsl.com.au), QSL Direct and via our Daily Price Update email.
Nominations for this pool will close 4pm Thursday 20 February 2020, with the floor to be set at the next market opportunity.
Should the floor achieved be more than $10 less than the last published indicative floor price, the pool will be cancelled and growers will have the opportunity to reallocate their nominated tonnage to another 2020-Season pricing option.

As of today (5 February 2020), the indicative prices for the QSL February 2020 Guaranteed Floor Pool are: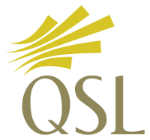 QSL Pool Prices, Shared Pool Values & Advances:
App developed for sugar farmers to cut N run-off onto Great Barrier Reef
5 February 2020 | Farm Online
A new app developed by CSIRO will help reduce nitrogen run-off and protect the environmentally sensitive Great Barrier reef.The app was developed for sugar producers in far north Queensland and will help farmers there manage their fertiliser, in particular nitrogen (N), usage. More...
Consultation failure: Palaszczuk clears way to demolish Paradise Dam
4 February 2020 | Queensland Country Life
The Palaszczuk government has cleared the way to demolish Paradise Dam after rushing new laws into parliament on Tuesday.
In a move that has angered irrigators, the proposed laws will sweep aside 17 separate pieces of legislation, enabling Sunwater to demolish the 300,000 megalitre dam without obtaining the usual council or environmental approvals. More...
CANEGROWERS calls for transparency on Paradise Dam
4 February 2020 | CANEGROWERS
Cane growers put the highest possible value on the safety of the communities in which we not only operate, but live and raise our families.
For this reason, the industry has been working closely with the Queensland Government on the issue of Paradise Dam and the potential need to lower the dam's wall due to structural concerns. More...
Lego to turn all its bricks 'green' by 2030 as company develops sugar cane and wood alternatives to plastic
4 February 2020 | Telegraph
Lego wants all its bricks to be made from sustainable materials within a decade, the company said. The Danish toy giant hopes to have all its bricks and figurines manufactured from sustainable plastic made from materials such as wood or sugar cane by 2030. More...
David Littleproud returns to agriculture
6 February 2020 | ABC
Newly elected Nationals deputy leader David Littleproud will give up his water portfolio to return to agriculture, as part of Prime Minister Scott Morrison's new-look frontbench. More...
Does the ATO class you as a primary producer?
3 February 2020 | Queensland Country Life
There are several tax benefits specifically for primary production businesses. To qualify for these you need to pass two tests. Firstly you must be producing primary production income and secondly that activity amounts to the carrying on of a business. More...
Rabobank predicts a challenging year ahead for agriculture
30 January 2020 | The Weekly Times
Rabobank is predicting an "extremely challenging" year for Australian agriculture this year.

In its Agribusiness Outlook 2020 report, the bank expects production to remain weak and the third consecutive contraction in farmgate revenue. More...
Powered up: Farm energy efficiency awards open
4 February 2020 | Queensland Country Life
Savvy farmers are being encouraged to enter their energy efficient on-farm projects in the National Energy Efficiency Awards.

The new Best Agricultural Energy Efficiency Project Award, launched by the Queensland Farmers' Federation in partnership with the Energy Efficiency Council, celebrates the innovation taking place on Australian farms. More...

Weekly Rainfall Update
for 7 days to 9 am 4 February 2020
Rainfall Statistics
Week ending 7 February 2020
 

Town
 Feb
 YTD
 Mossman
13.6
 

579.2

Mareeba 
10.8 
 

202.0

Cairns 
7.4
 

468.0

Gordonvale
7.4

468.0

Innisfail
20.6

497.8

Tully
34.6

408.2

Ingham
47.8

420.1

Ayr
4.8

576.4

Proserpine
9.2

173.8

Mackay

0.8

242.4

Bundaberg
68.0

209.8

Maryborough
180.6

252.0

Beenleigh
106.0

278.3

Murwillumbah

185.3

449.2

Ballina
228.2

398.2

Yamba
84.0

374.2
Water preventing Qld Rail from full inspection of flood damage on Flinders line
4 February 2020 | North Queensland Register
Queensland Rail crews inspecting sections of the Townsville-Mount Isa line have so far identified that repairs at Prairie Creek and Emu Creek will be needed following line damage caused by flooding last month. More...
NSW and Qld weather: flood warnings as torrential rain hits Sydney and much of east coast
7 February 2020 | The Guardian
Heavy rain is drenching large swathes of eastern New South Wales, forcing road closures and sparking concerns about the risk of flash flooding. More...