ACFA E-Newsletter
12 June 2020
Sugar cane harvest fires up on the Burdekin
11 June 2020 | North Queensland Register
The annual sugar cane harvest is finally under way on the Burdekin after wet weather delayed the season start.
Wilmar's Invicta Mill was the first of their four Burdekin mills to fire up operations for the 2020 crush, following wet weather in late May.
Wilmar's Burdekin regional operations manager Paul Turnbull said it was a smooth start to the crushing season at Invicta yesterday, with operations starting at 6am.

"We started crushing on Invicta Mill's B side at 6am yesterday and started up A side around midday," Mr Turnbull said.
"The factory has gone well since start up and cane supply is steadily increasing.
"Our other three Burdekin mills are ready to roll and our operations teams are keen to get going.
"Mr Turnbull said Wilmar planned to start crushing at Kalamia tomorrow, Inkerman Mill on Sunday and Pioneer Mill on Monday.
"We originally planned to start crushing at Inkerman Mill on June 2 and at Invicta, Pioneer and Kalamia mills on June 9," he said. More...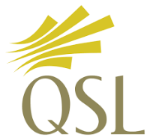 QSL Pool Prices, Shared Pool Values & Advances:
Farmers change practices to improve Great Barrier Reef health
8 June 2020 | North Queensland Register
An Innisfail sugar cane farmer has reduced his fertiliser use by 20 per cent, without affecting yield.
Third-generation cane farmer Sam Spina, who farms alongside brother Michael, said implementing simple changes had both increased profitability, while providing beneficial environmental outcomes.
Mr Spina started making changes two years ago, planting bean fallow crops and varying fertiliser application rates across his paddocks.
The results have been pleasing, with the brothers reducing fertiliser use from 160kg per hectare to 120kg per hectare - a reduction of 20 per cent. More...

Black snow from sugar cane harvest ignites Burdekin artist's creative fire
8 June 2020 | ABC
Making jewellery from sugar cane ash started out as a joke for artist Tamika Savorgnan but now she is working to keep up with demand, embedding cane ash in resin keychains, coasters and pendants.
It is a delicate process. "Picking it up with your hands is impossible," says Ms Savorgnan, who uses the ash from sugar cane fires to create the pieces. More...

CaneConnection: Winter 2020
SRA
Sugar ship in port and two anchored offshore
12 June 2020 | Bundaberg Now
Burnett Heads and Bargara residents have been seeing sugar ships offshore for the past few days.
The Port of Bundaberg is a hive of activity with one ship berthed and two anchored, waiting to load sugar.
The Ken Sei is currently at the terminal loading sugar, while the Belle Ocean and Ansac Phoenix are at anchor.
The 163-metre Ken Sei with 19,800 gross tonnage was built in 2010 by Saiki Heavy Industries and flies the Panama flag. More...

2018-19 irrigation water and area down the drain
3 June 2020 | QFF
Water is a critical input for Queensland's agricultural sector, essential to produce world class food, fibre and foliage. However, a recent report from the Australian Bureau of Statistics shows the volume of water used for irrigation was at its lowest level since 2010-11, down 26 per cent to 7.2 million megalitres in 2018-19. Additionally, the total area of crops and pastures irrigated during this time also fell, down 15 per cent to just under 2 million hectares with Queensland reporting the largest decrease, dropping 22 per cent to 414,000 hectares. While agricultural businesses purchasing extra water on a temporary basis bought 30 per cent less than the previous financial year but paid 66 per cent more. More...
Asset investment write-off extension gives farmers, suppliers extra spending options
9 June 2020 | Farm Online
Farmers have applauded the federal government's decision to extend its popular $150,000 instant asset investment write-off offer until December after many businesses highlighted the previous deadline was too short to make practical use of the incentive. More...
Gayndah citrus orchard opportunity
11 June 2020 | Queensland Country Life
A high value citrus orchard aggregation with ample water allocations and licences, along with a centralised packing shed is generating plenty of interest.
The Gayndah Orchard Aggregation produces fruit for both domestic and export markets and is being offered through Colliers international. More...
Power partnership receives funding for farm microgrids
10 June 2020 | Queensland Country Life
Australia has gone from having a competitive advantage in energy costs to being one of the most expensive countries in the world. The price of electricity has increased about 10 times the rate of inflation over the past 10 years for Queensland farmers. Additionally, many regional customers face further bill increases when they are forced on to standard business demand-based tariffs on June 30, 2021. With unsustainable electricity costs eroding the viability and productivity of many agriculture businesses, alternative solutions are needed so Queensland farmers can continue producing world class food, fibre and foliage. More...
COVID-19 generates a wave of demand for Aussie made farm machinery
8 June 2020 | Queensland Country Life
A southern NSW manufacturer of chaser bins and fertiliser spreaders is among the Australian farm machinery makers now riding the wave of a big spike in demand.
Coolamon Spreaders is churning out chaser bins, large capacity and compact spreaders and combination spreader chaser bins. More...
Pleas for Government to save 'priceless' Australian tractor from US auction
11 June 2020 | ABC
Tractor enthusiasts are pleading with the Federal Government to help retrieve a "priceless tractor" that was wrongly allowed to be exported from Australia.
An EB model internal combustion tractor built in 1912 by the first Australian tractor makers, A.H McDonald, was listed for auction in the United States this week.
Experts believe under the Moveable Cultural Heritage Act 1986 it should never have been allowed to leave the country, and that the Government can and should have it repatriated. More...

Weekly Rainfall Update
for 7 days to 9 am 9 June 2020
Rainfall Statistics
Week Ending 12 June 2020
 

Town
Jun
 YTD
 Mossman
11.4 
 

1587.8

Mareeba 
 1.2
 

462.0

Cairns 
10.8 
 

1175.8

Gordonvale
10.8

1175.8

Innisfail
108.9

2199.8

Tully
91.8

2251.6

Ingham
0.0

1530.0

Ayr
0.4

957.8

Proserpine
4.2

689.4

Mackay
22.4

1101.4

Bundaberg
0.8

395.6

Maryborough
9.0

547.6

Beenleigh
18.6

751.9

Murwillumbah

76.8

1225.6

Ballina
38.6

1288.4

Yamba
54.2

1077.6
Winter rain: BOM's big promise of worthwhile falls seriously fade
12 June 2020 | Queensland Country Life
The Bureau of Meteorology big promise of worthwhile rain over much of Queensland's grain growing area has seriously faded.
While the best falls are still expected to come on Sunday, BOM's eight day forecast shows an even further reduced area expected to receive worthwhile rain.
On Wednesday the forecast showed all of the south east section of the state was set to receive 25mm of rain (see the very bottom map). More...

Big rains forecast on either side of the continent will lock in cropping prospects
11 June 2020 | Farm Online
The Australian Bureau of Agricultural and Resources Economics and Sciences (ABARES) crop forecast raised some eyebrows with the normally staid forecaster coming up with a winter crop estimate of 44.5 million tonnes and a wheat number of 26.6mt.
If realised, this would be the fourth biggest wheat year on record, with other analysts suggesting it was a high estimate for this time of the year, especially from a forecaster normally known for being conservative. More...