ACFA E-Newsletter
21 February 2020
CSIRO researcher issues dire warning for Australian agriculture industry after fall armyworm found on mainland
18 February 2020 | ABC
A CSIRO researcher studying an invasive moth species, known as fall armyworm, has said Australia may struggle to eradicate it if it gets a hold on the mainland.

Biosecurity Queensland yesterday confirmed to the ABC that a single armyworm moth had been detected at Bamaga at the tip of Cape York.

The detection of the species on the Australian mainland comes less than a week after authorities revealed the pest had been found on Saibai and Erub islands in the northern Torres Strait

The CSIRO's Dr Wee Tek Tay said if one moth had reached the mainland, it was highly probable that others had made it that far.

"It can fly 100 or 200 kilometres quite easily, especially with the right conditions and prevailing winds," he said.

The fall armyworm is native to the Americas and since 2016 has spread through 65 countries across Africa and Asia.

Dr Tay said none of the 65 countries the fall armyworm had successfully invaded had attempted to eradicate it, largely because of the difficulty of doing so.

"Australia, however, has very advanced scientific research and good coordination between government and industry bodies so [successful eradication] all depends on the rate that the pest is establishing," he said.

It is known to damage more than 350 different plant species, including maize, sorghum, wheat and fruit and vegetable crops. In India, it has caused losses of up to 20 per cent of sugarcane crops.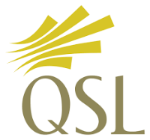 QSL Pool Prices, Shared Pool Values & Advances:
Cane toads hitchhiking across NSW border from Queensland to Glen Innes
14 February 2020 | ABC
Two cane toads have been spotted in Glen Innes after "hitching a ride" on a truck from Queensland in what local authorities say is becoming disturbingly regular and which could threaten native species. More...
Are you interested in Carbon Farming through Qld Land Restoration Fund program?
QFF
Learn what steps to take to start your own Carbon Farming Project

Hear some basics about Carbon, Carbon Farming and the benefits of Carbon Farming

Talk to others also considering starting a Carbon Farming Project with the Land Restoration Fund
Queensland Farmers' Federation has partnered with the Queensland Government to deliver a series of workshops across Queensland to help landholders apply for the Queensland Government's Land Restoration Fund (the Fund). The 2020 Investment Round of the Fund will invest $100 million in projects that deliver carbon farming with co-benefits. More...
Declining cane production trend continues across industry
17 February 2020 | North Queensland Register
Queensland's challenging year after suffering significant production declines and low prices during 2019. More...
Liquid rubber made from sugar cane
12 February 2020 | Tire Technology International
QFF Energy Savers team completes 100 farm audits
19 February 2020 | QFF
The Queensland Farmers' Federation (QFF) has reached a major milestone in the Energy Savers Plus Program Extension, with half of the 200 farm energy audits now complete and significant energy savings identified. More...
Rural Irrigation Price Investigation 2020-24 report proposes some increases
19 February 2020 | Queensland Country Life
Queensland irrigators will cop another kick in the guts on July 1, if the Queensland government heeds the recommendations of the Queensland Competition Authority's rural water pricing report.
Following more than 12 months of analysis, the Rural Irrigation Price Investigation 2020-24 report was submitted to the Queensland government on January 31 and will be used to set the price path for irrigation water from 2020 to 2024. More...

Weekly Rainfall Update
for 7 days to 9 am 18 February 2020
Rainfall Statistics
Week ending 21 February 2020
 

Town
 Feb
 YTD
 Mossman
53.2

618.8

Mareeba 
63.2

254.4

Cairns 
8.8

469.4

Gordonvale
8.8

469.4

Innisfail
63.8

541.0

Tully
69.0

442.6

Ingham
178.2

550.5

Ayr
6.8

578.4

Proserpine
67.0

231.6

Mackay
69.4

311.0

Bundaberg
102.2

244.0

Maryborough
295.0

366.4

Beenleigh
369.4

541.7

Murwillumbah

639.1

903.0

Ballina
556.4

726.4

Yamba
331.0

621.2