ACFA E-Newsletter
17 January 2020
New tool for sugarcane farmers to help the Great Barrier Reef
17 January 2020 | CSIRO
Currently there's no way sugarcane growers can tell whether fertiliser has runoff from their farm but the free app, named 1622WQ, shows the concentration of nitrogen in local waterways in real time.
It means that, for the first time, they will have easy access to water quality information and can relate their management practices to water quality in local waterways, for example immediately after it's rained.
When rainfall washes nitrogen fertiliser into waterways, it both wastes farmers' money and becomes a major threat to the health of Great Barrier Reef ecosystems.
CSIRO agricultural scientist and 1622WQ project leader Dr Peter Thorburn said the new app was co-designed with farmers to meet their needs.
"Sugarcane growers told us they wanted quick and easy access to water quality information, so they could find out what's going on with their crops and make better decisions," Dr Thorburn said.
"Although an app can appear simple, the smarts behind it are anything but. The chain of information between the water quality sensors in local waterways and what you see on your phone is complex and requires substantial innovation along the way." More...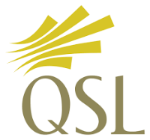 QSL Pool Prices, Shared Pool Values & Advances:
Southern Downs Regional Council's invasive pests scheme wins Froggatt Award
7 January 2020 | Queensland Country Life
A program cracking down on pests and weeds across the Southern Downs has been recognised with a national biosecurity award. More...
Samart Kaset Yon preview SM200 Superseed cane harvester
13 January 2020 | North Queensland Register
Camouflage harvesters may seem somewhat redundant given they would still be fairly easy to spot when working, however what started as an in-house marketing joke has proven popular with Thai sugarcane farmers, with pre-orders for the special 'camo' paint job rolling in. More...
Sugar Research Australia announces Ms Roslyn Baker as new CEO
10 January 2020 | SRA
Sugar Research Australia (SRA) is pleased to announce that its new chief executive officer (CEO) is Ms Roslyn Baker, who will commence on January 20, 2020. More...
Russell joins the QSL team
9 January 2020 | QSL
Russell Campbell has joined QSL as the Grower Relationship Manager for the Herbert River and Burdekin regions.
Russell, pictured right, is a North Queensland local and has spent the past 12 years working in the banking sector in the Burdekin, Ingham, Charters Towers and Townsville. More...
Happy International Year of Plant Health
January 2020 | FAO
The United Nations has declared 2020 as the International Year of Plant Health (IYPH). The year is a once in a lifetime opportunity to raise global awareness on how protecting plant health can help end hunger, reduce poverty, protect the environment, and boost economic development.
Australian agriculture in 2050: what will it look like?
13 January 2020 | UNSW
UNSW Built Environment senior lecturer Dr Joshua Zeunert has received an Australia Research Council (ARC) Discovery Early Career Researcher Award (DECRA) of $417,128.
The aim of his project is to forecast scenarios of what Australian agriculture might look like and entail in 2050, and to ensure Australia's food supply landscapes and systems remain sustainable. More...
Agriculture business points to 'extreme climatic conditions' ahead of expected losses
17 January 2020 | SBS
Nufarm's Australia and New Zealand operations are expected to record a first half loss after the Australian operation was hammered by climate extremes. More...
Economic study to reveal cost of reduced dam capacity
23 December 2019 | Queensland Country Life
OPINION: When Queen Elizabeth II revived the phrase 'Annus horribilis' she clearly did not have the Queensland sugar industry's 2019 year in mind, but an apt description it most certainly is. More...
Weekly Rainfall Update
for 7 days to 9 am 14 January 2020
Rainfall Statistics
Week ending 17 January 2020
 

Town
 Jan
 YTD
 Mossman

198.2

198.2

Mareeba 

39.0

39.0

Cairns 

124.4

124.4

Gordonvale

124.4

124.4

Innisfail

245.4

245.4

Tully

170.0

170.0

Ingham

99.3

99.3

Ayr

15.0




15.0

Proserpine

15.2

15.2

Mackay

16.4

16.4

Bundaberg

24.2

24.2

Maryborough

32.8

32.8

Beenleigh

38.1

38.1

Murwillumbah

38.3

38.3

Ballina

45.4

45.4

Yamba

27.6

27.6
Periods of extreme heat in 2019 bookend Australia's warmest and driest year on record
9 January 2020 | BoM
The Bureau of Meteorology has released its 2019 Annual Climate Statement, showing 2019 was both the warmest and driest year on record for Australia.The Annual Climate Statement is the Bureau's official summary of the previous year and includes information on temperature, rainfall and significant weather. More..
Weekly and fortnightly outlooks now available
January | DAF
The Bureau of Meteorology has a new suite of outlooks including weekly and fortnightly timescales that bridge the gap between the seven-day weather forecast and the monthly and seasonal climate outlooks.
The new outlook features how much above or below-average temperatures are likely to be in regions across the country, and the likelihood of different rainfall totals. In addition, an extra three-month outlook period is now included. Try them out on the Climate Outlooks website