ACFA E-Newsletter
27 March 2020
Coronavirus (COVID-19) health alert
Due to the frequent and comprehensive news coverage of the COVID-19 pandemic, we expect that ACFA members and subscribers are well informed. The following information is from the Australian Government.
Everyone must practise good hygiene to protect against infection and prevent the virus spreading. That includes:
good hygiene

self-isolation,and

social distancing
To help protect people most at risk, follow our (Government) advice on public gatherings and visits to vulnerable groups.
Symptoms include:
fever

coughing

sore throat

fatigue, and

shortness of breath
If you have serious symptoms such as difficulty breathing, call 000 for urgent medical help.
If you develop symptoms within 14 days of last contact with a confirmed case or of returning to Australia, you should seek medical attention. Your doctor will tell you if you need to get tested.
If you're concerned call the Coronavirus Health Information Line for advice. If you require translating or interpreting services, call 131 450.Call this line if you are seeking information on coronavirus (COVID-19). The line operates 24 hours a day, seven days a week.1800 020 080
More information about the the Novel Coronavirus (COVID-19):
Fall armyworm reaches Bowen and the Burdekin
24 March 2020 | North Queensland Register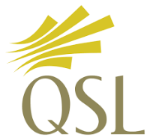 QSL Pool Prices, Shared Pool Values & Advances:
Aggressive agricultural pest fall armyworm is continuing to spread across North Queensland and has now been detected as far south as Bowen.
The fall armyworm was first detected in Australia on two Torres Strait islands in January, before reaching the mainland at Bamaga in February.
It was then detected on a property in the Gulf country, and in South Johnstone, Tolga and Lakeland.
Last week, it was confirmed that the pest had been found in the Burdekin, with the latest detection being recorded at Bowen.
The exotic pest has the potential to wipe out agricultural crops, and at the larval stage feeds on more than 350 plant species including cultivated grasses such as maize, rice, sorghum, sugarcane and wheat, as well as fruit and vegetable and cotton crops.
Bowen-Gumlu Growers Association president Carl Walker said fall armyworm had made it to the region over a week ago, but its presence was only confirmed in recent days.Mr Walker urged growers to be vigilant in checking their crops. More...
QSL COVID-19 Update
25 March 2020 | QSL
Please click here for QSL's latest update on the COVID-19 pandemic, including a range of Frequently Asked Questions.
SRA Industry communique: COVID-19
25 March 2020 | SRA
SRA is working to minimise the disruption to industry as we navigate these uncertain and challenging times. We are planning for several scenarios; including a scenario that involves a government-imposed lock-down of our staff. More...
In tough times agriculture must stand together
25 March 2020 | Queensland Country Life
The Queensland agriculture sector, its farmers and rural communities are no stranger to significant and continuing challenges. It's this tenacious and resilient spirit that has seen them deal with the devastating impacts of natural disasters, industry threatening biosecurity incursions, and farm profitability pressures from increasing energy and water costs. The current coronavirus pandemic is no different as it affects the agricultural workforce and supply chains. So, in these uncertain times, it's important to reflect on the crucial role agriculture plays in feeding, clothing and providing amenity for Queenslanders, Australians and people across the world. More...
Queensland's Bundaberg and Beenleigh Rum Distilleries Are Now Making Hand Sanitiser
25 March 2020 | Concreteplayground.com
Next time you slather your hands with sanitiser, you could be covering them with your favourite booze as well. With alcohol a crucial ingredient in the now-essential product — especially sanitiser that's effective against COVID-19 — distilleries and breweries are doing their part to help boost supplies. To the delight of rum lovers, that now includes Queensland's iconic Beenleigh Rum and Bundaberg Rum. More...
More Paradise water available as dam investigations continue
25 March 2020 | Queensland Government
All the water sitting in Paradise Dam will be prioritised for existing customers, including Burnett farmers, while more work is done to identify a long-term solution.
Natural Resources Minister Dr Anthony Lynham today announced that for 2020-21 Sunwater would change the water-sharing rules to make more water available and give growers certainty. More...
Queensland horticulture remains upbeat despite coronavirus challenges
19 March 2020 | Growcom
Leaders of the horticulture industry in Queensland have sought to reassure consumers that there will be a steady and stable supply of fresh fruits and vegetables in store despite the challenges presented by the coronavirus pandemic. More...
COVID-19: NFF calls for the food supply chain to be listed as an essential service
22 March 2020 | NFF
The National Farmers Federation has today reiterated the urgent need for agriculture and the food supply chain to be deemed an essential service, for the purpose of the COVID-19 response. More...
Get serious about keeping your distance, bush told
26 March 2020 | Farm Online
Those in the bush have been urged not to squander the natural advantage of space by taking a cavalier approach to COVID-19. More...
Agricultural research continues for now
26 March 2020 | Farm Online
COVID-19 could have widespread ramifications for a a number of services essential for agriculture and food production, including the researchers who underpin it.

As cropping areas wind up for the 2020 plant, research organisations are also gearing up for field season, planning in-crop trials as well as setting up essential services such as plant disease and pest diagnostics. More...
Weekly Rainfall Update
for 7 days to 9 am 24 March 2020
Rainfall Statistics
Week ending 27 March 2020
 

Town
 Mar
 YTD
 Mossman
192.0

1142.0

Mareeba 
 29.0

373.6

Cairns 
109.4

862.2

Gordonvale
109.4

862.2

Innisfail
483.7

1201.5

Tully
572.0

1193.2

Ingham
345.4

1206.5

Ayr
48.8

796.8

Proserpine
94.8

552.6

Mackay
299.4

859.2

Bundaberg
22.6

326.4

Maryborough
68.4

484.8

Beenleigh
141.5

699.8

Murwillumbah

115.3

1079.7

Ballina
64.0

902.0

Yamba
141.0

867.8
Only 4.6 per cent of NSW not in drought
26 March 2020 | The Land
A patch of green around Sydney, Coffs Harbour and in the Bourke Shire are the only areas of NSW not in drought.
While rain has eased some drought conditions, the big dry is far from over with only 4.6 per cent of the state not in drought and 4.1 per cent recovering, according to the NSW Department Primary Industries combined drought indicator map.