ACFA E-Newsletter
18 December 2020
The ACFA office will be closed from Monday, 21 December 2020 and reopen on Monday, 11 January 2021.
Canefarmers enlisted in war against acid-spitting yellow crazy ants in wet tropics
18 December 2020 | ABC
The environmental agency responsible for eradicating acid-spitting yellow crazy ants is finding vital clues in the cane paddocks adjoining the world heritage-listed, rainforest-clad hills south of Cairns.
As much as one-third of the 1,750 hectares infested with yellow crazy ants is under sugarcane production, along with vast tracts of wet tropical rainforest and residential subdivisions in the growth corridor between Edmonton and Gordonvale.
The potential for the ants to spread along the region's extensive cane rail network and be transported by farm machinery was quickly identified as a potential vulnerability.

But that weakness has turned to strength thanks to a partnership between the Mulgrave Central Mill, where about 60 local growers and harvester operators are involved. More...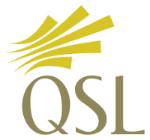 QSL Pool Prices, Shared Pool Values & Advances:
FNQ miller and growers team up to shake up local sugarcane industry
17 December 2020 | CRCNA
The Cooperative Research Centre for Developing Northern Australia's (CRCNA) latest research collaboration is looking to break the mould for sugarcane variety R&D and deliver long-term, commercially viable diversification options for far north Queensland cane growers and millers.
The $1.3 million, three-year suitable sugarcane to diversify income and add value project is focused on boosting tonnages and extracting more value from feedstock delivered to Far Northern Milling's Mossman mill in an effort to support the long-term prosperity of local growers, the mill and the broader far north Queensland economy.
Project lead Professor Frederik Botha from the University of Queensland's Queensland Alliance for Agriculture and Food Innovation (QAAFI) said crop trials of commercial, near commercial and energy cane varieties have already started on the Tablelands and in Mossman. Crop trials will also include the testing of several sorghum varieties as possible supplementary biomass inputs for Mossman mill. More...
Sugar leaders carve out future vision
15 December 2020 | Newsport Daily
The country's Australian sugar industry leaders have carved out a vision for the future following a forum which involved Canegrowers, Australian Sugar Milling Council, Australian Cane Farmers' Association, and Sugar Research Australia.
The agreed working vision is: Sugar Plus: a vibrant, transforming industry, sustainably producing sugar and bio-products at the heart of regional communities. More....
First Time Trade - Sugarcane Credits Reward Sustainability
Date | CSR Wire
The first ever trade of certified sustainable sugarcane credits was completed on the Bonsucro Credit Trading Platform. Forty farmers in Brazil have collectively sold 162,300 tonnes of sustainable sugarcane credits to Barry Callebaut, the global chocolate producer. The farmers belong to the Brazilian sugarcane farming associations, Socicana and Assobari, both of which are committed to sustainable agriculture. More...
Summer La Niña: some farmers fret it, others celebrate it
16 December 2020 | ABC
Hundreds of homes without power, evacuation orders issued, roads cut off, collapsed sand dunes and large waves lashing beaches.

These are just some of the scenes that have been unfolding in the past few days as a great stretch of Australia's east coast was hit by wild weather. More...
StepUP 2021: Supporting Young Farmers in the Sugar Industry
December 2020
Next Gen's Case IH Step UP! Conference is back in 2021 and registrations are now open. With 2020 cancelled due to COVID 19 organisers are on track for the event to be held over 2 days, 9th and 10th February 2021 in Bundaberg Queensland.
"It has been a different year to say the least with COVID 19 throwing new challenges into our ever day lives. While our conference could not go on, it became evident that the agricultural industry is an essential service and our farmers became more appreciated than ever" said Gerard Puglisi, Next Gen Officer. More...
FarmReady Hub launched to address skills and labour shortages
16 December 2020 | QFF
The Rural Jobs and Skills Alliance (RJSA) and FarmReady Hub have partnered to launch a comprehensive online accreditation program for jobseekers looking to enter the Australian agriculture sector.

The Pre-Induction Micro-Credential program allows prospective agriculture employees to obtain a FarmReady Card that prepares them for work on farm and opens career pathways to all the employment opportunities across Queensland's agriculture sector. More...
Pressure grows for new 'ag visa' to ease farm labour shortages
15 December 2020 | ABC
Pressure is mounting within the Federal Government to establish a new visa that would allow overseas workers to come to Australia to work on farms, with a Coalition-stacked committee of MPs reigniting the call for an "ag visa". More...
Pacific Islanders ready to take up fruit picking jobs on North Queensland farms
16 December 2020 | Queensland Country Life
Labour shortages in the agriculture sector are again in the spotlight after the latest national cabinet meeting on Friday. More...
The University of Southern Queensland's takes a leading role in fight against invasive species
16 December 2020 | Queensland Country Life
The University of Southern Queensland has been given an important role in the fight against invasive species threatening agriculture and native animals as part of a new national research hub. More...
FutureFeed's seaweed stockfeed to cut methane wins The Food Planet Prize
15 December 2020 | Farm Online
An Australian livestock feed supplement made from seaweed to substantially reduce methane emissions in beef and dairy cattle has won the largest monetary reward on the global food stage. More...
Moree hemp crop trial just the start of farmer led company's bold plans
17 December 2020 | The Land
A new farmer led company are hoping their first experience growing medicinal hemp will eventually lead to them producing lower cost CBD products rather than consumers having to rely on imported stock.

Custom harvesters and even a processing plant could one day be on the cards for the north of the state if licensing around hemp production allows it. More...

Agronomists digest latest herbicide data
17 December 2020 | Farm Weekly
The most recent data available on herbicide resistance in Western Australia was presented to agronomists and industry professionals at a Crop Protection Forum, hosted by the Australian Herbicide Resistance Initiative (AHRI) at The University of Western Australia (UWA) on Tuesday of last week. More...
Week
Mill
Crush (t)
%CSS
Date
STD
Week
STD

30 Oct 2020



Mossman

647,983

12.59
13 Nov 2020
Tableland

596,801

14.37
27 Nov 2020
Mulgrave

1,290,339



12.24
6 Dec 2020
South Johnstone

1,483,210

12.33
3 Dec 2020
Tully

2,463,549

12.96
28 Nov 2020
Victoria

2,898,446

13.19
28 Nov 2020
Macknade

1,351,953

21 Nov 2020

Invicta

3,119,398

14.47

21 Nov 2020

Pioneer

1,549,191

14.90

21 Nov 2020

Kalamia

1,583,502

14.42

21 Nov 2020

Inkerman

1,535,795

14.73
14 Nov 2020
Proserpine

1,583,502

14.35
10 Dec 2020
Mackay

5,151,556

14.12
21 Nov 2020
Plane Creek

1,234,330

14.23
24 Oct 2020
Bundaberg

1,047,595

14.67
25 Nov 2020
Isis

808,815

14.81
18 Nov 2020
Maryborough

633,914

14.49
14 Nov 2020
Rocky Point

281,110

13.80

29 Nov 2020

Harwood

551,313

11.87

22 Nov 2020

Broadwater

661,615

12.20

29 Nov 2020

Condong

511,083

11.60
Weekly Rainfall Update
for 7 days to 9 am 15 December 2020
Rainfall Statistics
Week Ending 18 December 2020
 

Town
 Dec
 YTD
 Mossman
17.4
 

1747.8

Mareeba
44.6 
 

525.0

Cairns 
16.6 

1382.6

Gordonvale
16.6

1382.6

Innisfail
24.4

2530.6

Tully
10.4

2791.8

Ingham
14.3

1660.6

Ayr
2.0

1038.0

Proserpine
15.2

847.8

Mackay
36.4

1308.2

Bundaberg
44.4

567.6

Maryborough
78.8

834.4

Beenleigh
233.2

1267.3

Murwillumbah

578.9

2136.3

Ballina
349.2

2141.4

Yamba
239.6

1732.6
Oscillation helps summer rain get its MJO back
15 December 2020 | Farm Online
Northern Australia has been drenched with falls of over 200mm in parts of Western Australia, Queensland and NSW as the summer wet season kicks off in earnest, sparked by the onset of the Madden Julian Oscillation (MJO) over our tropics. More...
La Nina finally arrives after hottest spring on record
16 December 2020 | Farm Online
As the heavens opened up on a dry NSW North Coast landscape this week, many are still recovering from the hottest spring on record, and the driest November, wondering how relevant climate events such as La Nina are anymore. More...

Don't rely on scheme water in a fire
11 December 2020 | Farm Weekly
With another challenging bushfire season predicted for southern Western Australia, Water Minister Dave Kelly has reminded the community not to rely on their scheme water supply if they plan to stay and defend their property.
Heat-damaged water infrastructure or power outage may result in a loss of supply. More...