ACFA E-Newsletter
22 May 2020
ACFA Podcast: New Episodes
ACFA
Listen to Australian Canefarmers General Manager, Stephen Ryan, chat with:
Anders' work investigates fungal symbiosis in cropping systems.His PhD is supported by Sugar Research Australia and is examining mycorrhizal fungi and root-associated fungal endophytes from sub-cellular to ecological scales in Australian sugarcane.
Independent Performance Review of Sugar Research Australia
22 May 2020 | SRA
Sugar Research Australia Limited (SRA) is an industry-owned company that was established in 2013 by Australia's sugarcane growers and millers to deliver research, development and extension services that drive productivity, profitability and sustainability for the Australian sugarcane industry.
All Research & Development Corporations like SRA are required, under their funding agreements with the Commonwealth Government, to commission regular independent corporate performance reviews. SRA's first such review was completed in 2016.
A team headed by Scott Williams of Forest Hill Consulting has been appointed to undertake the current performance review for SRA and has commenced its work. In short, the review will examine how effectively and efficiently SRA is fulfilling its obligations to levy payers and Government. The review is being undertaken independently of SRA. More...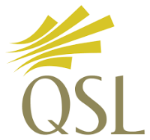 QSL Pool Prices, Shared Pool Values & Advances:
New sugarcane variety available for Far North and Herbert regions
18 May 2020 | SRA
Sugarcane growers and millers in the Herbert Region and in Far North Queensland (FNQ) will have access to a new sugarcane variety developed by Sugar Research Australia (SRA).
The new variety, called SRA28, has been approved for release by a committee of sugarcane growers and millers in these two respective growing regions, and its release follows extensive development and trials. It will be available for planting in the FNQ region this year and in the Herbert next year. More...
New sugarcane variety available for Southern Region
18 May 2020 | SRA
Sugarcane growers and millers in the Southern Region will have access to a new sugarcane variety developed by Sugar Research Australia (SRA) for next year's planting.
The new variety, called SRA29, has been approved for release by a committee of sugarcane growers and millers of the Southern Region and its release follows extensive development and trials led by SRA. More...
Tissue culture partnership driving innovation for the sugarcane industry
22 May 2020 | SRA
Sugar Research Australia (SRA) has commenced a partnership with Lowes TC to test new technology that promises a step change reduction in the cost of tissue culture plants.
Lowes TC is a commercial tissue culture company based on the NSW Central Coast and has a long-term relationship with SRA producing tissue culture plants supplied to growers across the industry. Tissue culture is a reliable source of disease-free planting material and has an important role in providing growers with rapid access to the newest varieties of sugarcane. More...
New feature alerts growers to pricing opportunities
19 May 2020 | QSL
Cane growers throughout the state can now get a 'heads-up' when the sugar price reaches their desired level, thanks to a new 'Price Alert' service.
The Price Alert is the latest feature to be added to the QSL App – a free mobile app designed by Queensland Sugar Limited (QSL) to help cane growers stay on top of their pricing while they're on the go.
QSL Executive Manager Marketing and Risk Mark Hampson said the new alert feature was just the latest addition to the industry-first app which had already changed the way many Queensland cane growers managed their pricing since it was launched less than a year ago. More...
Heavy vehicle licence testing to resume in Queensland
18 May 2020 | North Queensland Register
Heavy vehicle driving tests will resume next Monday in time for the sugar cane harvest in North Queensland.
Canegrowers expressed concern there would be a shortage of haul out drivers for the upcoming season after testing was banned due to the coronavirus pandemic. More...
Cameras installed on cane trains in North Queensland
21 May 2020 | North Queensland Register
Drivers who fail to give way to cane trains in the Burdekin will be caught on camera and have their details passed on to police.
Wilmar Sugar is expanding their use of cameras on cane trains to locos in the Burdekin after they were successfully trialed in the Herbert region last year. More...
Reef regulation laws are still being argued in Queensland parliament
19 May 2020 | North Queensland Register
The LNP has attempted to halt the introduction of new reef regulations in Queensland, moving a disallowance motion against the bill in state parliament today.

LNP Agriculture spokesman Tony Perrett said the opposition had opposed the new regulations from the start and the motion to disallow sections of the Environmental Protection (Great Barrier Reef Protection Measures) and Other Legislation Amendment Regulation 2019 showed they would continue to fight. More...

Inquiry finds range of issues with Paradise Dam
21 May 2020 | Queensland Government
An independent Commission of Inquiry has confirmed structural and stability issues with Paradise Dam near Bundaberg.
Natural Resources Minister Dr Anthony Lynham today tabled the 563-page Commission report in Parliament, telling the House that the Government had accepted all eight of the commission's recommendations for future projects. More...
Biosecurity changes to stop fire ant spread
20 May 2020 | Queensland Country Life
Biosecurity incursions are one of Queensland agriculture's greatest business risks with exotic pests, diseases and weeds having a potentially crippling impact on plant and animal production systems across the state. While Australia's island status protects the country from exotic pests and diseases to a certain extent, the movement of people and goods around the globe reduces this advantage. As Australia's frontline biosecurity state, Queensland suffers more than most including from an infestation of fire ants - an aggressive and highly adaptive 'super pest'. More...
Farmer frustration: govt backs away from biosecurity import levy
21 May 2020 | Farm Online
The government's sudden decision to back away from a long-awaited levy on incoming freight, which would have boosted the nation's biosecurity funding, is a blow to farmers, the National Farmers' Federation says. More...
WTO action on barley tariffs won't be easy, embattled sugar industry says
20 May 2020 | ABC
Agribusiness students in demand
5 May 2020 | Farm Weekly
Students enrolled in Curtin University's Associate and Bachelor Degrees in Agribusiness are in high demand, with many having to postpone full-time job opportunities so they can complete their studies. More...

Bonsucro Delivers Environmental and Social Impact in Sugarcane Production
20 May 2020 | CSR Wire
Bonsucro's latest annual Outcome Report has once again shown that the organisation's sustainable sugarcane certification leads to significant improvements in both workers' rights and the environment.
The 2020 report uses data from the Bonsucro Calculator – a reporting tool that certifies operators' use, measuring their impact and benchmarking performance against sustainability indicators. The data was collected from the 2018-19 sugarcane season. More...

Best start for southern Queensland winter crops in years
19 May 2020 | ABC
An agronomist in southern Queensland says some of his farmers are planting their first crop in almost four years.
Cameron Derbidge, who services the Goondiwindi area, said although they were hoping for more, the rainfall farmers received had in summer put enough moisture in the ground for them to plant a winter crop. More...

Australian biofuels industry says COVID-19 pandemic the perfect time to review energy policy
18 May 2020 | ABC
Australia's bioenergy industry is calling on the Federal Government to better promote domestic use of green fuels that are being produced in regional Australia and shipped overseas.
The industry representative body, Bioenergy Australia, is calling for the development of a Clean Futures Target and Bio Industries Fund for Australia. More...

Regulated electricity prices for regional Queensland 2020–21
22 May 2020 | QCA
Submissions on our draft determination were due by 13 May 2020. The submissions we received, alongside our draft determination and all relevant documents are available on our website.
Weekly Rainfall Update
for 7 days to 9 am 19 May 2020
Rainfall Statistics
Week Ending 22 May 2020
 

Town
 May
 YTD
 Mossman
138.8 

1565.8

 
Mareeba 
3.6 
 

425.2

Cairns 
129.4 

1143.0

 
Gordonvale
129.4

1143.0

Innisfail
408.2

2046.3

Tully
447.8
2113.2
Ingham
163.0

1473.2

Ayr
17.0

913.8

Proserpine
49.2

642.4

Mackay
68.8

1049.2

Bundaberg
11.6

391.6

Maryborough
36.0

538.6



Beenleigh
18.2

730.1

Murwillumbah

36.8

1136.8

Ballina
210.0

1229.0

Yamba
42.0

1012.2
Wet end to May then good winter prospects
19 May 2020 | Farm Online
Croppers anxious for rain are beginning to see some reason for optimism with much of the country likely to receive good falls in the next seven days.
According to the US-based National Center for Environmental Prediction (NCEP) there could be widespread falls in excess of 50mm over much of Queensland from May 21 to 29, while parts of far south-west Western Australia could also see high tallies. More...
Rain forecast for north and north west Queensland in late May
20 May 2020 | North Queensland Register
Unseasonable rain has lashed parts of North Queensland with more than 300mm of rain falling in the Tully River catchment in just 24 hours.
And inland farmers in the region will not miss out, with a weather system tracking from the west likely to deliver welcome rain later this week. More...