ACFA E-Newsletter
17 April 2020
Bundaberg Rum ensures alcohol and hand sanitiser are available for Queensland
16 April 2020 | Queensland Country Life
Queensland's iconic alcohol distillers are joining the fight against COVID-19, and they're not just ensuring bottleos remain well stocked during the enforced lockdown.
Instead, the producers of Bundy Rum, among others, are turning to the production of ethanol to manufacture hand sanitiser which is in short supply across the state.
Minister for State Development, Manufacturing, Infrastructure and Planning Cameron Dick said Beenleigh Rum Distillery and Bundaberg Rum Distillery had started producing hand sanitiser las month, using existing production lines and staff. More...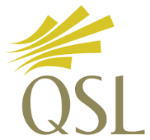 QSL Pool Prices, Shared Pool Values & Advances:
Idealpak's Sugarcane Tubes offer a new green packaging option
14 Apr 2020 | Cosmetics Business
Idealpak's sugarcane tubes are made from bio-plastic derived from 100% renewable resource—sugarcane. They have the same structure and function as the traditional tubes and there is no difference in the properties. More...
Farm hygiene with COVID-19
15 April 2020 | SRA
A number of growers have queried SRA regarding decontaminating surfaces in machines such as cabs of tractors and harvesters in relation to COVID-19. SRA's Leader for Disease Management, Dr Rob Magarey, suggests the following, which incorporates advice from the World Health Organisation. More...
Agave a given in the dry tropics
12 April 2020 | North Queensland Register
Many university students waking up with a parched mouth and a thumping headache would attest to the likeness between tequila and rocket fuel.
It turns out they may not have been far off the mark, with researchers from three universities conducting a successful trial manufacturing biofuel from the agave plant, which is used in Mexico to make tequila. More...
How farmers and essential agricultural workers are protecting food security during COVID-19
13 April 2020 | ABC
Australian farmers and people working in agricultural industries are scrambling to protect food and fibre production from the threat of a COVID-19 shutdown. More...
Electricity prices report leaves farmers in the dark
2 April 2020 | QFF
Farming businesses on transitional and obsolete tariffs remain in the dark following the release of the Queensland Competition Authority's (QCA) draft determination on 2020-201 regulated retail electricity prices for regional Queensland this week. More...
The Rural Jobs and Skills Alliance is asking for farmers' help to resolve issues around labour availability and to ensure an agricultural workforce that is well resourced, fit for purpose and responsive by completing the Agriculture and Grazing Labour Forecast Survey. Have your say here
Farmers fortunate in coronavirus era, but still to be hurt by trade setbacks
6 April 2020 | Farm Online
Improving seasonal conditions, leaping grain prices, cheaper fuel and an export-friendly dollar won't be enough to keep Australian agriculture from being well bruised by the coronavirus cyclone. More...
Federal Government makes changes to agricultural visa programs
6 April 2020 | Farm Online
Fruit will be picked and farm-based backpackers can stay where they are, following a Federal Government announcement relaxing restrictions on agricultural visas for the duration of the pandemic. More...
Weekly Rainfall Update
for 7 days to 9 am 14 April 2020
Rainfall Statistics
Week ending 17 April 2020
 

Town
 Apr
 YTD
 Mossman
106.6

1286.2

Mareeba 
28.4
 

410.6

Cairns 

919.6

32.4
Gordonvale

919.6

32.4
Innisfail

1514.1

215.2
Tully

1458.4

184.8

Ingham

1260.4

25.5
Ayr

797.6



0.8
Proserpine

564.2

6.2
Mackay

953.6

70.6

Bundaberg

370.6

44.2

Maryborough

501.2

15.6
Beenleigh

708.8

8.8

Murwillumbah

1099.2

15.7

Ballina

975.8

52.6

Yamba

943.4

58.8
Bushfire Royal Commission into Australia's harrowing 'Black Summer' begins in Canberra
16 April 2020 | ABC
Retired Air Chief Marshall Mark Binskin formally opened the Royal Commission into National Natural Disaster Arrangements in an online hearing from Canberra today. More...
More than 20 per cent of NSW out of or recovering from drought
16 April 2020 | Farm Online
Large sections of NSW are officially out of drought, or recovering for drought, providing a small ray of hope in these difficult times. More...